Road Bicycle Wheels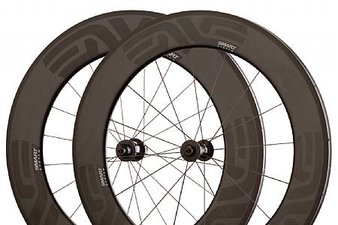 As the main point of contact linking your bike and the ground, wheels are a critical piece of equipment in determining the performance of your bike. If you're an aspiring racer, nothing you can buy will do more to improve your performance than a set of high quality race wheels. Even if you're a recreational cyclist, a wheel upgrade will make for a smoother, more efficient ride, with improved control—a more enjoyable experience all around.
Bike wheels are divided into three categories: tubular, clincher, and tubeless.
Tubular wheels are the traditional choice of racers. Tubular tires with tubes sewn into them (these tires are also referred to as "sew-up" tires) are glued onto tubular wheels using rim cement or gluing tape. While gluing tires is a bit of a project, a tubular set-up may deliver higher-quality ride than a standard clincher system.
Clincher wheels have the familiar "hooked" rim used on most every kind of bike from department store kids' bikes to high-end carbon fiber race bikes. A tire is mounted on the hooked rim with a separate tube inside to hold pressure. In recent years, manufacturers of clincher tires have dramatically narrowed—some might say closed—the performance gap between clinchers and tubulars. Traditionalists might naysay, but these days clincher wheel systems are not only convenient—they're fast.
High-end wheels are almost always made of carbon fiber these days, with deep rims to improve aerodynamics. The wind-tunnel-tested ENVE SES 2.2 Carbon Clincher Wheelset, the all-carbon Zipp 404 Firecrest Carbon Clincher Wheelset, and the chemically-bonded Mavic 2018 Cosmic Pro Carbon SL UST Wheelset are examples of these super-fast wheels. These tried-and-true designs are ridden by the pros.
Aluminum-rimmed racing wheels are light and durable. The HED Ardennes Plus SL Clincher Wheelset, the Mavic 2018 Aksium Clincher Wheelset, or the Fulcrum Racing Zero Clincher Wheelset are popular with amateur racers and dedicated recreational riders.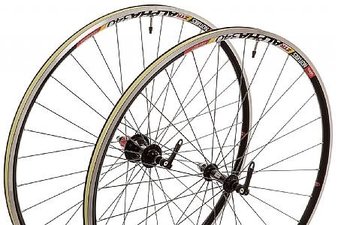 You don't have to drop a grand to get a reliable set of wheels, though. The Shimano WH-R501 Clincher Wheelset and the Easton EA70 Wheelset are great budget-minded sets that make great everyday wheels for training and riding. Many less expensive wheels utilize the same technology as their spendier counterparts, just with somewhat heavier materials. A good set of wheels doesn't have to set you back a mortgage payment!
Tubeless wheels are new to the road bike world but making headway. Proven in mountain biking for years, tubeless set-ups allow the use of clincher tires without tubes. Sealant inside the tires seals small cuts and nicks instantly, so you can keep riding while your buddy with a standard innertube set-up is stuck changing a flat on the side of the road. While non-tubeless-specific clincher rims can sometimes be set up tubeless, it's much easier to start with a tubeless-specific wheelset like the Shimano WH-RS500 Tubeless Wheelset or the Stans NoTubes Grail Comp Tubeless Wheelset.
We've ridden every kind of wheel here at BikeTiresDirect.com, and we'd love to answer your questions. Contact us at [email protected] or 1-800-682-0570.
Our Most Popular Articles