Tread for Every Terrain
Bicycle tire tread patterns serve a multitude of purposes depending on "the where, the how, and the why" of your riding style. Conceptually, tread tends to be a reflection of terrain and the surfaces of your riding environment. Some patterns prioritize speed, others traction, with most landing somewhere in the middle, balancing both along with a host of other factors, including durability, reliability, weight, ridefeel, grippiness, and the ability to play well across a wide range of riding surfaces.
From the early '80's onward road tires were for the road and mountain bike tires were for dirt. The prevailing notion that never the twain shall meet has come into serious question with the emergence and explosive popularity of all-road, gravel and mixed-terrain riding, which reintroduced the much-older idea pioneered during the dawn of the Paris-Roubaix and the Ronde Van Vlaanderen, that wider, all-purpose tires could be good at a lot of things simultaneously and, in many cases, bigger was indeed better.

Road Tires
Generally speaking, road tires tend to be slicks, which is to say, primarily devoid of tread altogether, prioritizing speed, weight savings and rolling efficiency. Most dry-condition road racing and high performance road tires land between 23 and 28mm wide with a crowned profile and slick, smooth, fast-rolling centerline. Within the road tire category, tread patterning is minimal and tends toward the tire's edges in the form of grooved or lightly ridged textures for enhanced cornering traction.
Wet weather can sometimes dictate a slightly wider tire (30-32mm) which offers a larger and thus grippier contact surface. Often marketed as 'all season' tires, many will feature a softer, grippier rubber compound and shallow, grooved tread to funnel water away from the contact patch.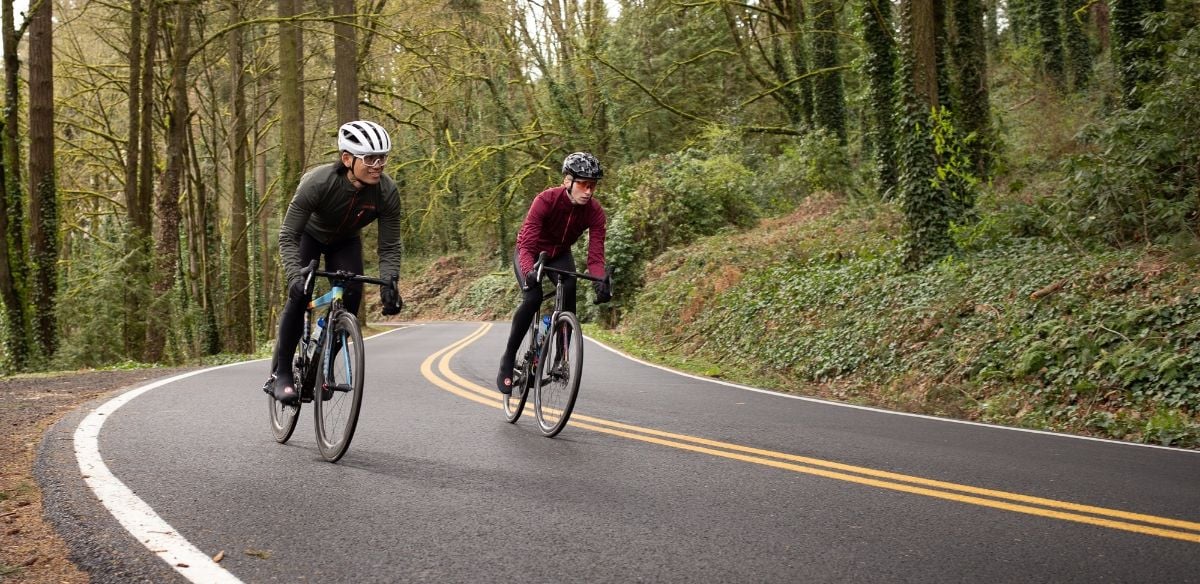 The Grand Prix 5000 is the flagship road tire from German manufacturer Continental. The GP5K features an extremely low rolling resistance, minimalist cornering tread, and an ultra-grippy proprietary BlackChili Compound for plenty of traction through tight corners.
The Vittoria Corsa G2.0 is a stellar example of a high end race tire utilizing a linear-ribbed cornering tread, a supremely tacky Graphene compound for traction and a classic tanwall with a supple and responsive ride.
Within the road category, at the other end of the spectrum, city and touring tires prioritize reliability, comfort, and versatility over speed. Built to be highly capable across a broad range of conditions—from patchy, broken pavement, debris-strewn city streets, and gravel bike paths amid monsoon downpours, freezing temps and sweltering desert heat—touring tires are engineered to maintain traction and keep rolling no matter what.
The Panaracer Pasela is the venerated gold standard of classic touring tires. It features a moderately textured tread, fast rolling center section, ProTite belting, ample water-channeling grooves, and slightly raised cornering lugs for traction in loose terrain.
Despite popular perception, mountain bikes can also be highly efficient on pavement with the right tires. Check out our article on Mountain Bike Road Tires for suggestions.

All-Road, Gravel, and Adventure Tires
Easily the fastest-growing cycling sector of the last ten years, the all-road, gravel, and adventure markets fuse the disciplines of road and mountain riding into a nebulous and sometimes confusing hybrid that continues to evolve in real-time. This means drop bars on dirt, road bikes off-road and flat bars on pavement. Anything goes. The only rule is there are no rules.
The idea that smoother is faster and wider is better has pushed the all-road and gravel movements beyond pavement into terrain once reserved for mountain bikes. Tread patterns have quickly evolved to reflect this diversity of terrain — slicks, semi-slicks, knobbies, filetreads and all variations in between are now commonplace.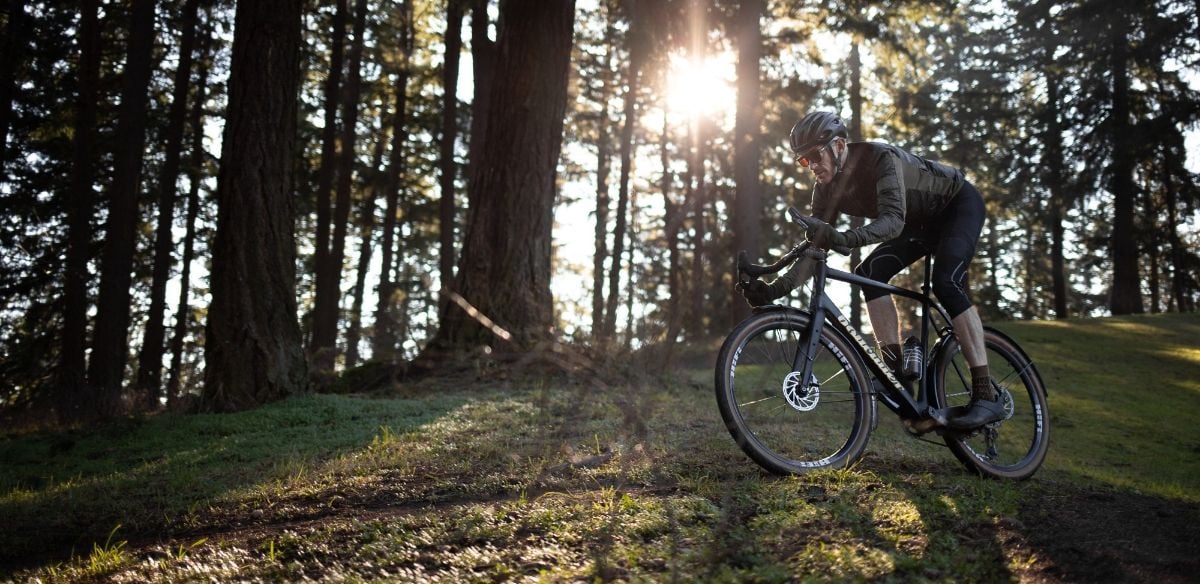 All-road slicks like the Maxxis Re-Fuse or the Panaracer GravelKing SS are ideal for riding-to-the-ride when ratios lean heavily paved. Slicks do best in dry weather and can be surprisingly agile on smooth, dry singletrack and well-maintained gravel. They are less than ideal when things get muddy and rough, but are generally more capable off-road than you'd expect.
File treads such as the Teravail Cannonball are optimized for light off-road duty and transitioning between pavement and smooth dirt and gravel roads. File treads will be the most versatile pattern in this niche, the bulk of 'gravel' tires generally sitting somewhere within this category. Variations like the WTB Byway include fast-rolling centerline strips and/or toothy cornering knobs. Rounded profiles will generally roll faster with smoother cornering while a more squared-off profile tends to be more stable. Tires like Pirelli's Cinturato are offered in multiple tread variants, catering to both dry, hardpack and wet, muddy conditions.
Adventure knobbies like the WTB Raddler or Pirelli's rugged Cinturato Gravel M borrow heavily from the mountain bike world, creating an ideal platform for sloppy dirt, mud, wet weather, singletrack, chunky rocks, mixed-terrain confidence, peace of mind, and overall well-being in the rough stuff. The bigger the knobs, the greater your traction in the dirt. The tradeoff being that they will feel a bit sluggish on pavement.
Note that many mixed-terrain tires, like the Schwalbe Thunder Burt, will tend to have smaller, faster-rolling centerline knobs with larger, toothier, angled shoulder lugs for more robust cornering traction. Wider spacing on the knobs will shed mud while a tighter, more concentrated pattern is better suited to dry conditions.

Cyclocross racing tires fall under the heading of drop bar knobbies but are truly a specialized class unto themselves. Typically measuring in at a narrow 33c width to comply with UCI standards, 'cross tires pack a lot of tread into a narrow space. Cyclocross treads tend to fall distinctly along dry vs. muddy seasonal lines. Dry or early season 'cross tires overlap quite a bit with gravel filetreads.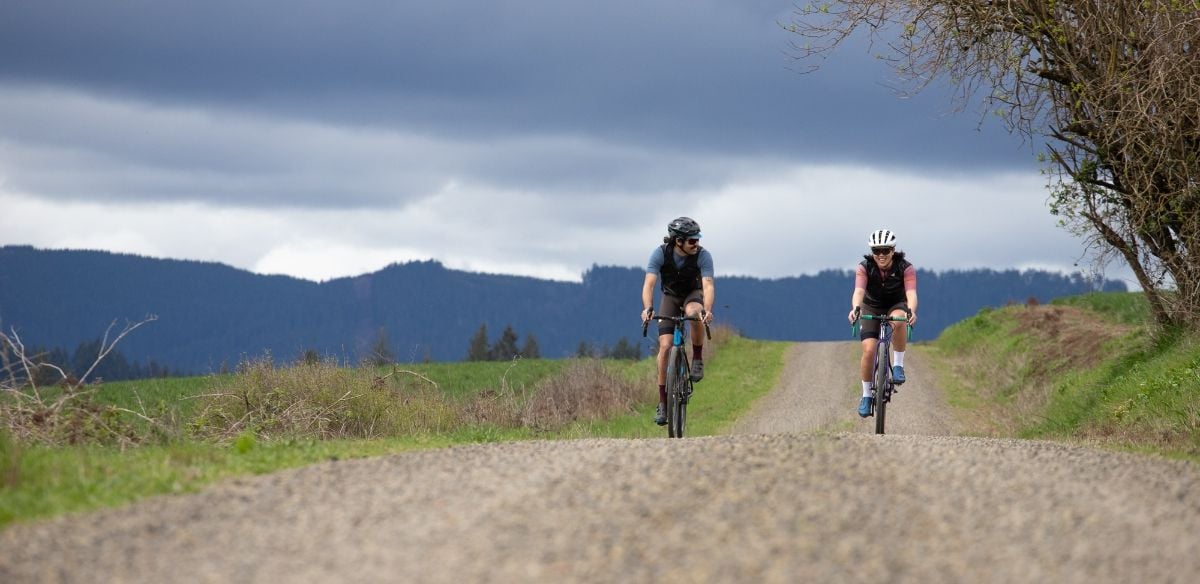 The Vittoria Terreno Dry G2.0 employs a compact, fast-rolling center with grippy corner knobs which are advantageous across grass, dust, gravel and hardpack dirt sections. Once it starts raining however, a toothy, aggressive tread with plenty of widely-spaced, angular, mud-shedding lugs like the Challenge Grifo or the Donnelly PDX is necessary for maintaining traction through the muck and mire of waterlogged, late-season 'cross courses.

Mountain Bike Tires
Here's where things get tricky. Mountain bike tires and tread are much more discipline-specific and tailored to certain types of terrain, riding styles, and conditions than their drop bar brethren, mostly out of necessity. Enduro, trail, XC racing, and gravity/downhill all ask very different things of their tires. One needs a beefy, burly tread and soft, grippy shoulder lugs for railing berms and flow trails at high speed whereas another requires a featherweight casing and compact microtread for hammering climbs over long distances, and still others need to simply hold on for dear life while blasting the steep and deep over rocks, roots, ruts and rubble. Complicating things further, many tires are available in dry weather versions, with smaller, faster-rolling tread for hardpack and loose-over-hard terrain as well as beefed up versions for wet and muddy riding.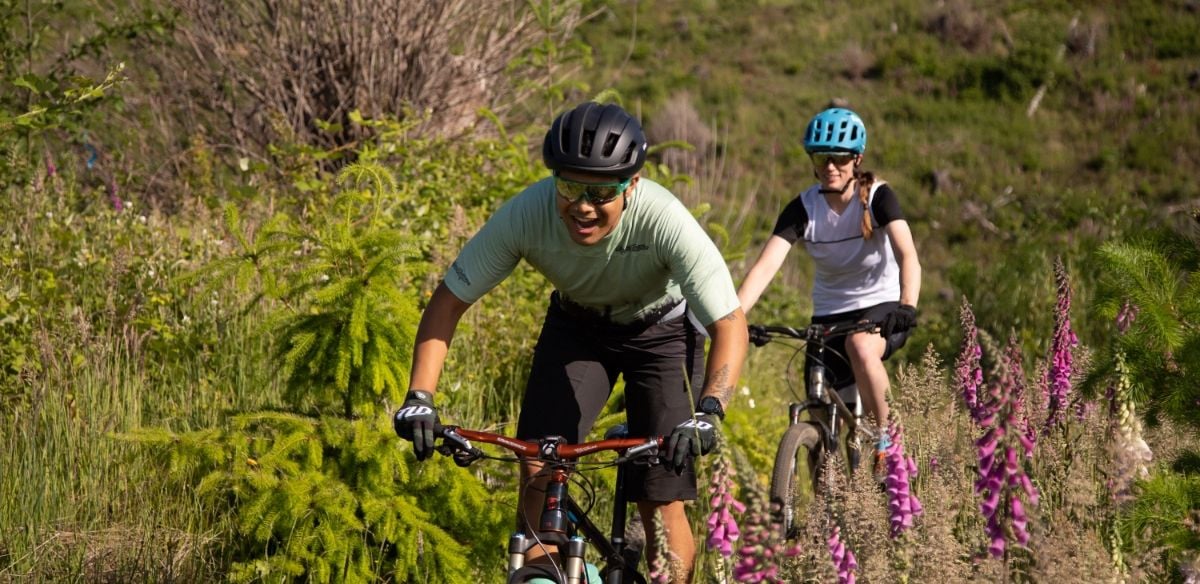 The more nimble, XC (cross-country) end of the spectrum favors a lighter, faster tire with low-profile treads for speed and efficiency in climbing, rolling, and descending over long, relatively smooth singletrack courses and gravel roads at high speed. Tires like the Pirelli Scorpion XC feature a dense array of very small, evenly spaced knobs over the entire profile for fast, lightweight and consistent traction.
Trail and Enduro rigs need more of a toothy grip as their habitats have quite a bit more consequence, particularly through the corners. Often trail tires will be designated as front- or rear-specific, their respective positions serving slightly different purposes — bite, handling, and cornering traction up front and smoother, fast-tracking support in the rear.
The Maxxis Assegai performs exceedingly well up front with an aggressive trail tread lined with deep, chunky, ultra-grippy knobs for biting into soft dirt, loam, and hardpack terrain. Its perpendicularly siped, transitioned tread uses a soft grippy compound which conforms to the terrain providing an unbelievable amount of traction.
Playing counterpoint to the Assegai's aggressive front-end profile, the Maxxis Rekon is stellar in the rear due to its more supportive layout of smaller, evenly distributed, faster-rolling knobs. Closer to an XC design, the Rekon features angled transition lugs which keep the rear from sliding out through fast corners.
Downhill or gravity riding takes center stage in the deep end of the pool, placing an absolute premium of bombproof traction, resilience, and indestructibility. Downhill riding is often shuttle or lift-assisted and as the name suggests, has little need for climbing or weight savings. Schwalbe's Dirty Dan owes much of its design DNA to the moto world. It is effectively a moto-cross tire for mountain bikes. Massive, widely-spaced block tread features dual, perpendicular siping and shoulder lugs that extend halfway down the sidewall for the most traction and durability available in a mountain bike tire.

Rubber for Wherever the Road Leads You
Whether your riding takes you to the mountains, deep gravel rollers, epic paved climbs or the city streets of your daily commute, there is a tire specifically designed for whatever it is that you do. If you have questions or are looking for advice, our customer service staff has a deep well of hands-on experience and are happy to help guide you through our inventory of road, mountain, gravel, commuter, touring, and e-bike tires. Feel free to reach out at any time via [email protected] or call 1-800-682-0570 to speak with someone directly.
Our Most Popular Articles