Pirelli Cinturato Gravel M Tire Review

After an absence of 25 years, Pirelli—a company best known for its deep roots in high end motorsport—announced a return to the velo world in 2017. Fast forward four years to 2021 and they have a solid base of road, gravel and mountain bike tires on the market.
Like my colleague Elyse (find her review of the P Zero Velo road tires and a more detailed history of Pirelli here), I knew next to nothing about the brand before undertaking this review.
Well, suffice it to say, after just over a month of miles on the previously unknown rubber I can confidently state that the Cinturato Gravel M tires are the best mixed terrain tires I've ever ridden.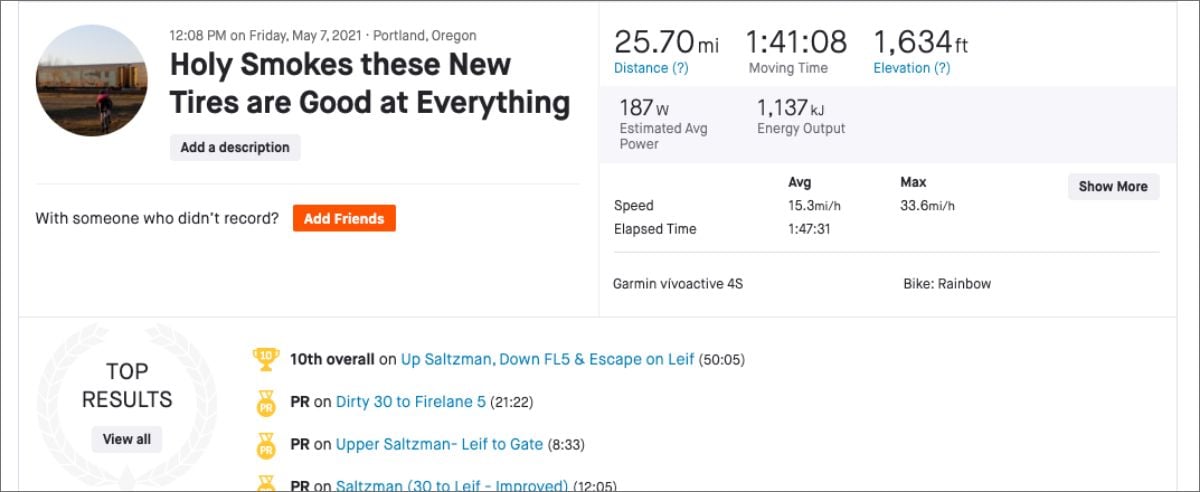 The Setup & The Techy Deets
Pirelli's gravel lineup consists of the Cinturato Gravel Mixed Terrain and the Cinturato Gravel Hard Terrain, M & H for short. For this review I chose the tan wall 700x40mm version of the Cinturato M because of my tendency towards the gnarlier, more technical side of all-road/gravel riding.
The casing of the tires feels supple yet strong and has a really lovely color that is a bit darker and more subtle than most other tan walled tires I have seen. The tread pattern has a nearly solid centerline with middle and side knobs radiating outwards and back. All of the individual knobs that comprise the tread alternate between more/less aggressive shapes and positions radially and axially.
The Cinturato M and H gravel tires are crafted with Pirelli's SpeedGRIP compound—a derivative of their MTB compound—which is touted to improve rolling efficiency while also maintaining grippy properties. Pirelli claims that SpeedGRIP is tailored for all weather and road conditions, be they wet or dry. May in Portland was light on precipitation this year, so I was not able to put the tires through any adverse weather paces.

Tubeless set up was a dream with just a floor pump and required no pre-seating of the bead before inflation. After a couple days of consistent riding with 2oz of sealant in each tire, air held overnight without any issue.
My all-road bike is a 2016 Cinelli Zydeco which features more traditional cyclocross geometry—short chainstays, a high bottom bracket & clearance optimized for 700x33mm tires. I run a 1x setup with a 42t ring up front and a 10-42 cassette in the rear. When mounted on my Easton EA70 AX wheelset with 24mm internal width, the tires calipered out to a plush 42.5mm wide, which pushed my frame clearance to its absolute max.
After this review I will likely downsize to a 35mm tire in the rear for safety and to protect my frame. When I mounted the tires to a rim with a 22mm internal width for BTD product photographs, they calipered to just a hair over 40mm.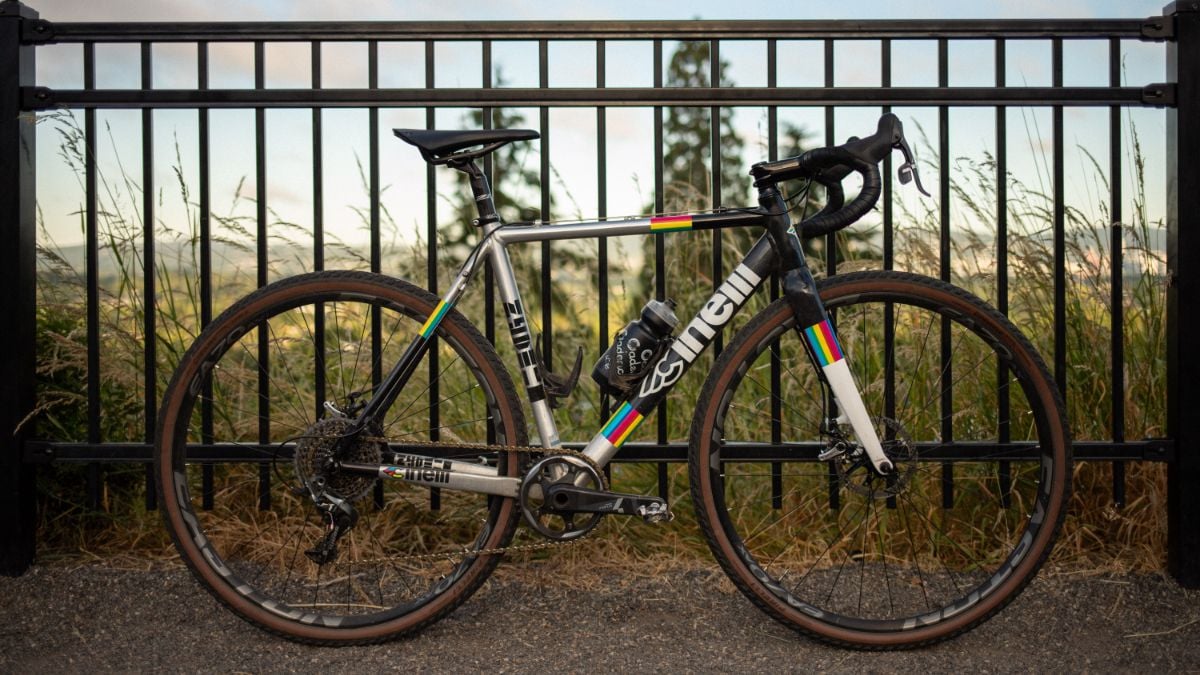 The Ride
If I had to summarize my riding experience with the Pirelli Cinturato Gravel M tires in one brief phrase it would be "continuously impressed and surprised," but imagine that I'm yelling it between whoops of unadulterated joy and child-like giddiness. These tires rip, but with a very surprising subtlety.
Over the past month of riding I have done everything from completely paved to entirely single-tracked routes. I was already familiar with most of the miles I logged, and have ridden them on other 35-40mm gravel tires or 32mm road tires.
I spent my first test ride at a medium-high pressure of 40 psi front and 42 psi rear hitting some technical terrain to see how well they gripped, as well as getting some solid road miles in to determine rolling resistance. I was immensely impressed with paved and unpaved traction straight from the start, though, to my disappointment they felt a bit slower than say, a WTB Nano or Maxxis Rambler, both on and off road.
My impression of the Cinturato M's speed, however, was proven completely wrong when I got home and checked my ride stats. Time and time again over the past month I've felt like I was riding slower than I do on other tires, only to be blown away by PR after PR on segments I'd ridden dozens of times prior.
Most notably was a paved 1.25 mile descent with an average grade of -5.1% down the side of an extinct cinder cone volcano. The segment features a very technical hairpin turn into a barely-lit tunnel that requires a leap of faith to take at speed while your eyes adjust from bright sunlight. I regularly train on this climb / descent and have done the segment over 65 times all manner of bikes and tires. The Cinturatos were so smooth and grippy that I unintentionally crushed my previous record.

What I came to realize is that the Cinturatos felt a bit slow because they were extremely comfortable. Their high volume and supple casing virtually eliminated road chatter and vibrations that our brains often associate with higher speeds. I found myself able to take corners faster than usual because of the extra confidence and stability the tires provided; the Cinturato Ms held their lines beautifully.
Once I figured out that the slowness was only in my mind, I started to push the tires as hard as I could, and wasn't able to find their limit. Granted, I wasn't trying to go full send through rock gardens or catch air at the bike park, but they navigated all of the moderate to difficult terrain that I threw at them perfectly and with eye-watering speed. The alternating aggressive knobs dug in exactly when I needed them to and I found myself able to power through sand, loose over hard, hardpack, grass & chunky gravel without ever having to worry about the tires failing me.

The Last Word
To reiterate one more time, the Cinturato Gravel M tires are the best mixed terrain tires I've ever ridden. I was not expecting to feel this way after the review period, and do not throw around this accolade lightly. They performed spectacularly across all terrain, they were comfortable, grippy, dependable, fast and confidence inspiring. If your version of rad doesn't mean going fast, no problem. The Cinturato Gravel M's have plenty of characteristics that would benefit any style of riding.
Going forward, I plan to always have a wheelset with a pair of these mounted up for as long as they are available. I can count on them for nearly all of the mixed terrain rides I do, save perhaps the most extreme, which I'd probably use my mountain bike for anyways.
If you dabble in the realm of all-road, grav grav or any of the mixed terrain radness in between—and have been curious about the re-emergence of Pirelli tires—do yourself a favor and snag a pair of the Cinturato Gravel Mixed Terrains, because they will not disappoint.
More of a road rider? Read our review of the Pirelli P Zero Velo tire.
Bertrand Morin is a Portland, Oregon based cyclist and photographer. He heads up the photo department at BTD and is a proud cat-dad of two. Follow him on Strava or Instagram.
Words & photos by Bertrand Morin. Special thanks to Michael McGehee for his patient assistance with the photoshoot.
Our Most Popular Articles