A Fast All-Rounder with Surprising Versatility
From the moment I laid eyes on the Continental Terra Speed tires in the receiving area of our warehouse, I was smitten. The amber colorway in particular — showing the threads of the 3-layer, 180 tpi casing — is absolutely gorgeous. Extremely soft and supple to the touch thanks to their tightly woven casing and Black Chili compound, they are comparable to high-end hand-made boutique rubber in feel. The knobs are small and fairly evenly spaced across the tread.
Despite not having the ideal platform — my gravel bike is also my commuter bike — I had to see how they ride. The 40mm version mounted up on Easton EA70AX wheels no problem. One try with a floor pump snapped both beads tightly in place.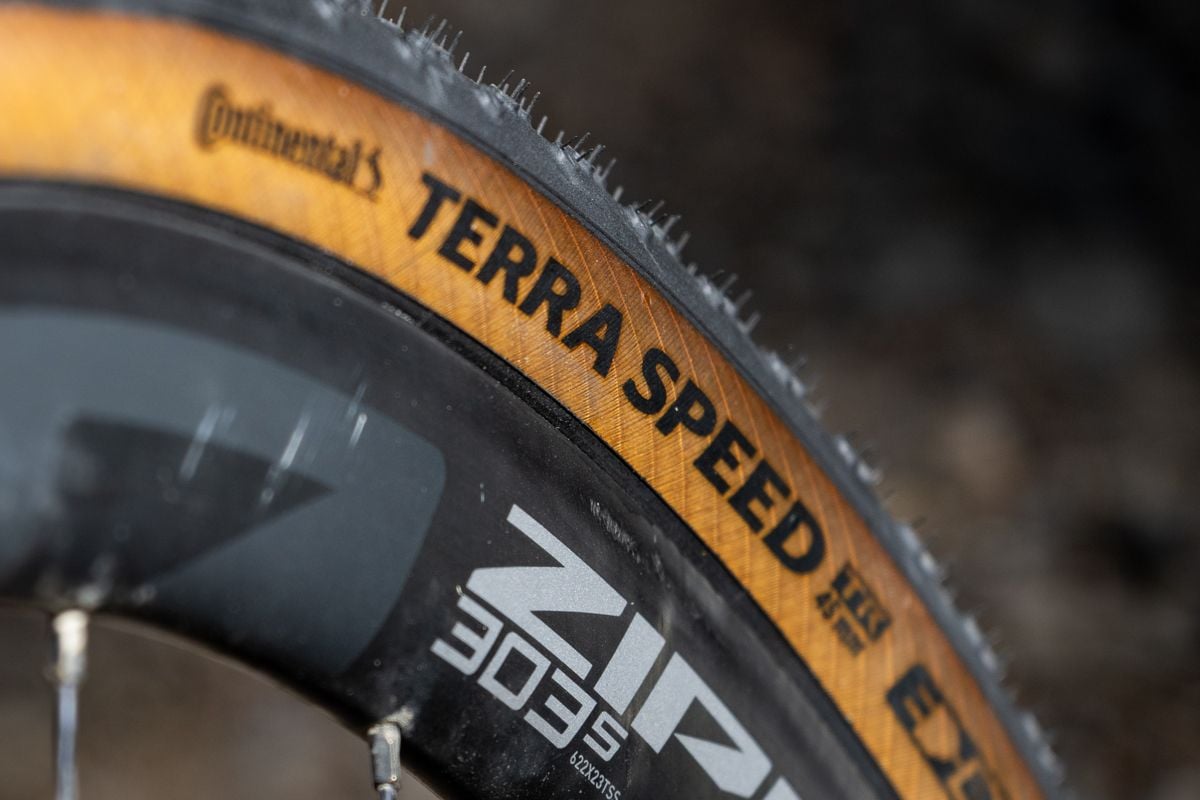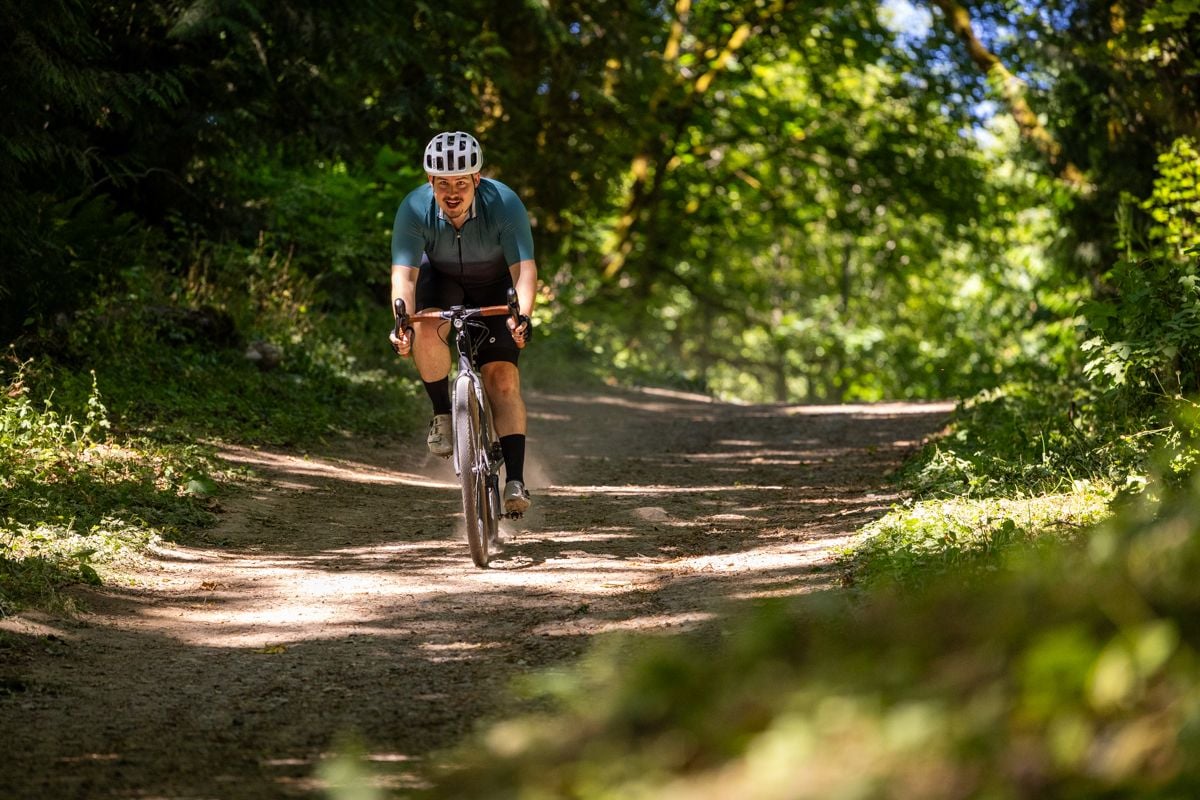 The Terra Speed is not a road tire, but is surprisingly sprightly on tarmac. Bicycle Rolling Resistance rates it as one of the fastest-rolling gravel tires — indeed, according to their tests, the Terra Speed performed faster than many road tires, even in the 45mm size. While I always take rolling resistance numbers with a grain of salt, my experience backs up the numbers.
The Terra Speed is obviously not a mountain bike tire. But at 30-40 psi (I'm a larger rider at 220 lbs on a good day) it has adequate volume and suppleness to conform to uneven and rocky ground and give a feeling of control or even playfulness on chunky descents, rather than just hanging on for dear life.
It is also definitely not a mud tire. But in the slick stuff, the small evenly spaced knobs perform better than most smooth-centered semi-slick gravel tires and will at least allow you to spin your way up a slippy climb.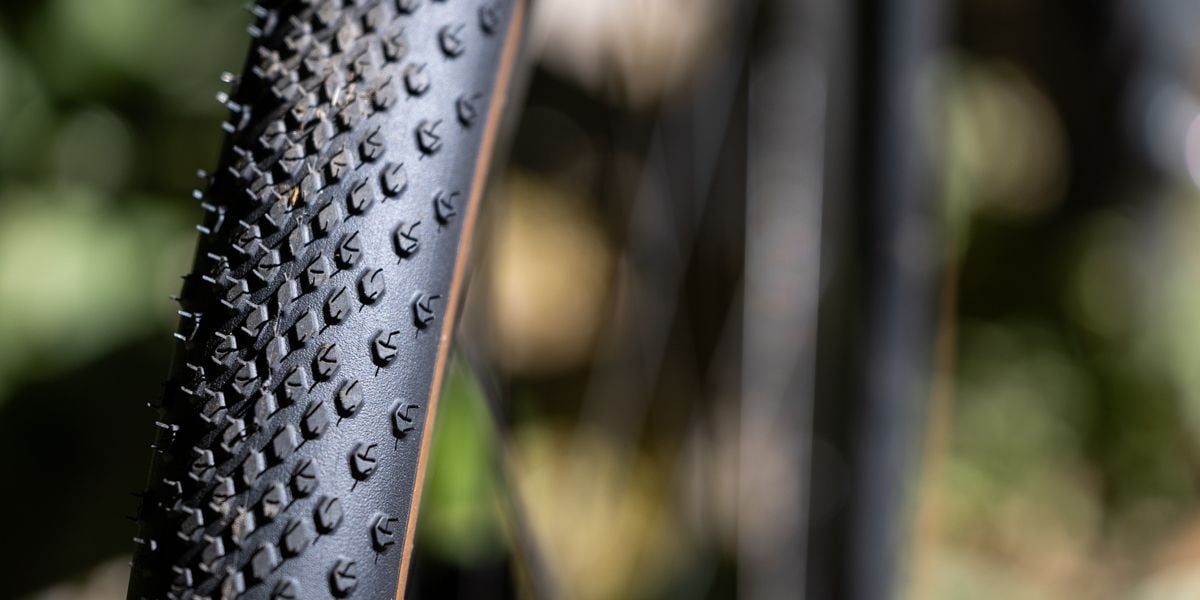 So What is the Terra Speed?
It is a gravel tire, through and through. Over the last 6 months, I've put them through their paces on the steep-sloped fire roads of Portland's Forest Park and the Cadillac gravel of the surrounding areas. They've performed remarkably well. The evenly-spaced knobs bite well on hardpack and softer dirt and provide predictable grip in the corners. With the pressure dialed in, they feel responsive on a climb or a quick out of the saddle effort, but still compliant and planted on an unexpected loose corner.
Now for the limited downsides: As mentioned, I'm a larger rider, and as such tend to puncture more than most. In terms of protection, these seemed about on par with other faster-rolling gravel tires (the Pirelli Cinturato Gravel H, Panaracer Gravel King, Teravail Washburn, etc.) but definitely are not bombproof. More significantly, due to the ultra-soft Black Chili race compound and the smaller knobs, they wear faster than many comparable gravel tires. I replaced a mostly smooth rear tire after about 4 months (maybe ~2000 miles) of steady riding.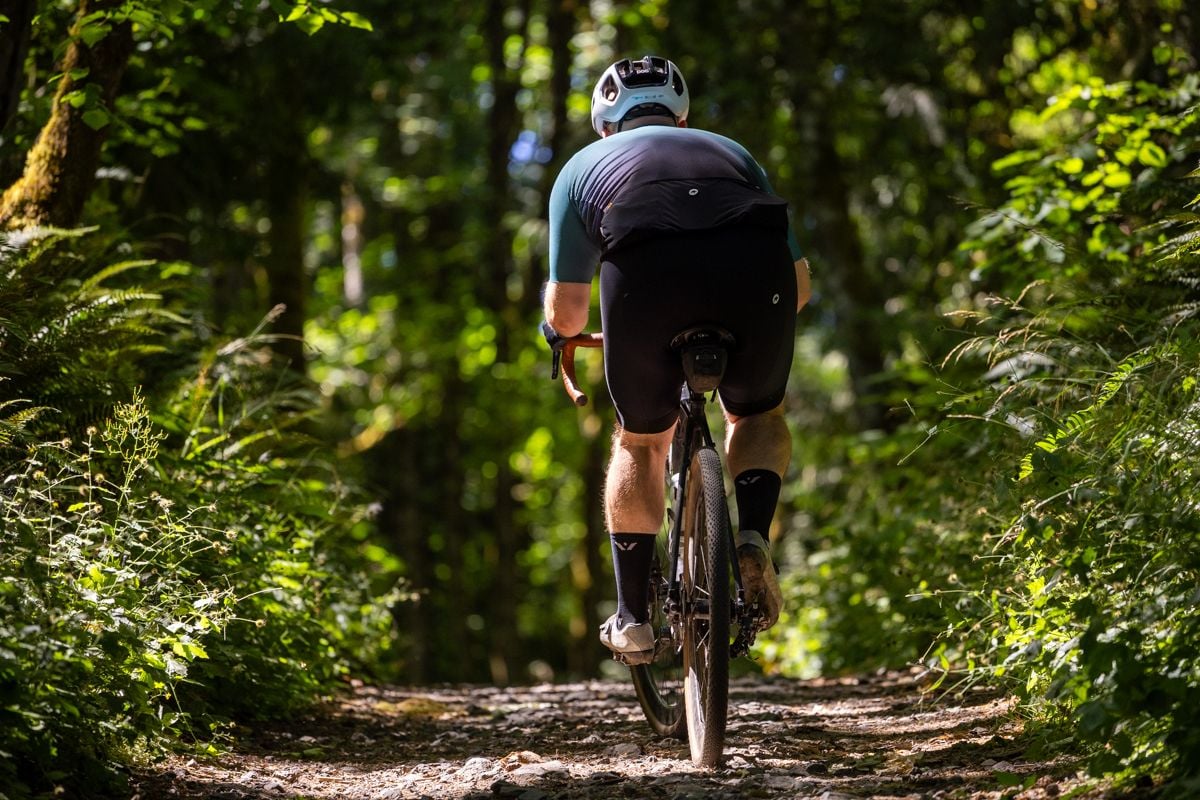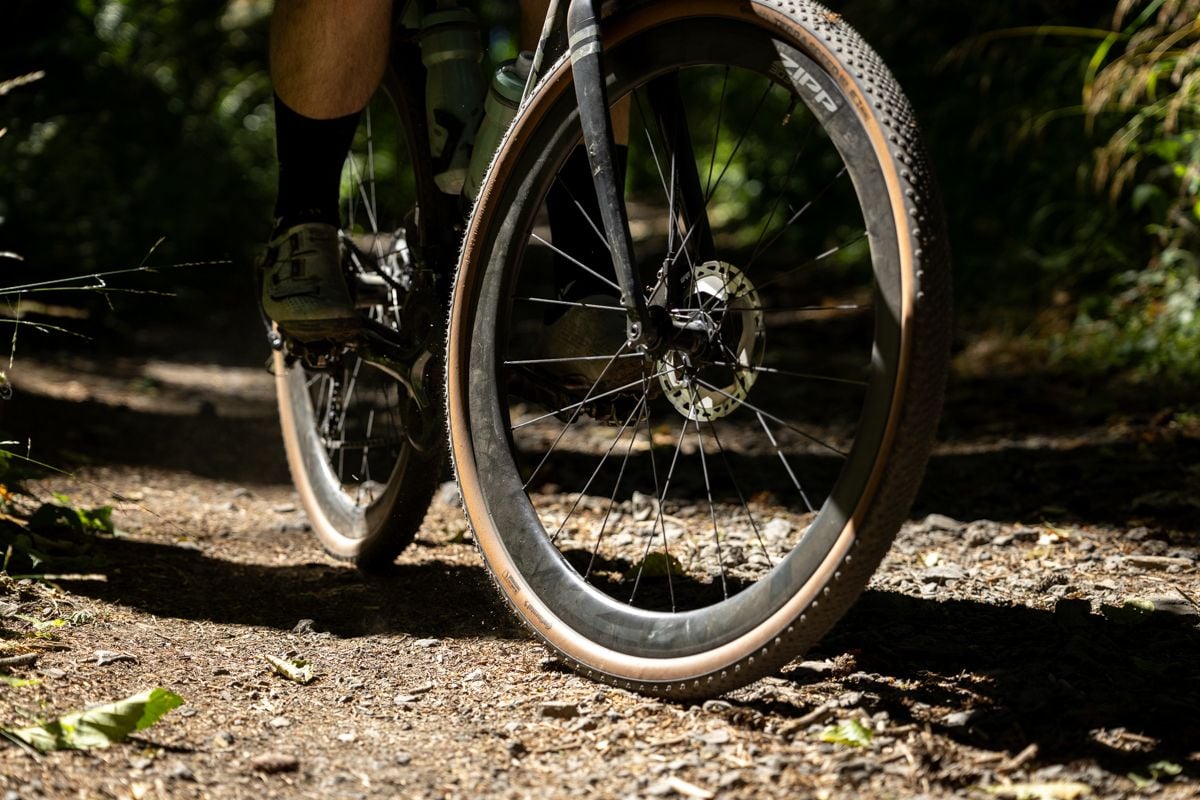 The Takeaways
We know better than most that the right tire can make the difference between an epic day or a total slog. If you're looking for a shreddy tire to tackle big singletrack & mixed terrain adventure rides, the Terra Speed may not have the durability and aggressive tread for the job.
However, the Terra Speed shines as a gravel race tire for non-technical courses, and is a surprisingly capable all-rounder with grip, speed & poise. Add to that a relatively lightweight construction, excellent performance both on & off pavement and truly beautiful aesthetics, and the Continental Terra Speed might be just the tire for you.
Written by Ben Hubbird Photographed by Bertrand Mejia-Morin Published on July 27th, 2023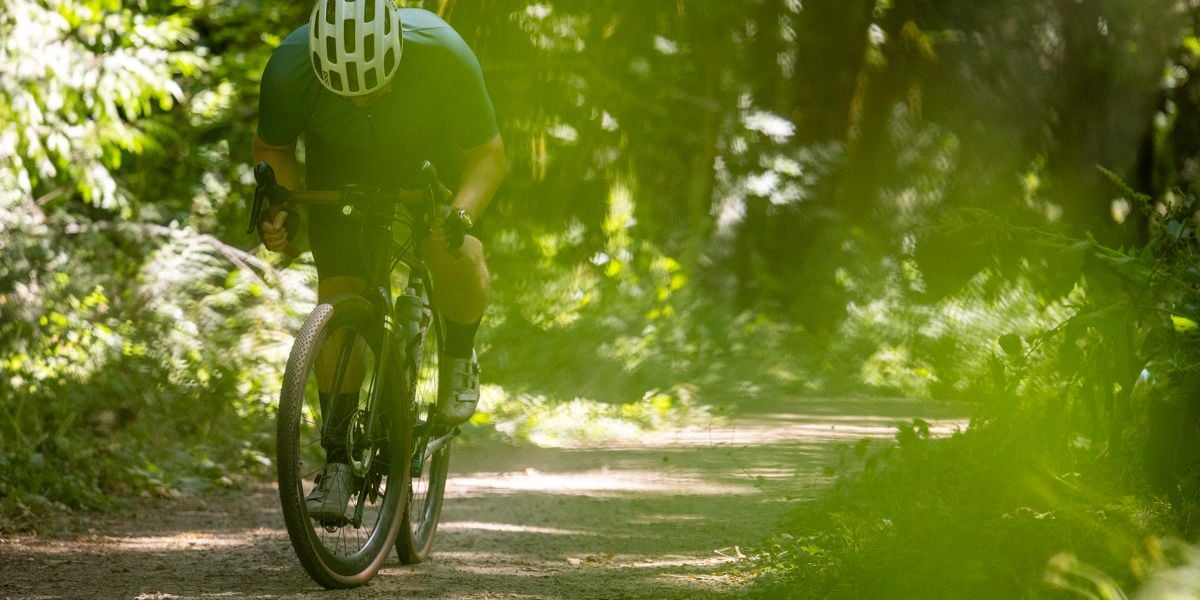 If you have further questions about this article or any of the products we carry, please feel free to reach out to our customer service team at the hours listed below.
Email
[email protected]
Phone
1-800-682-0570
Hours:
Mon-Sat 8am-5pm PT
Our Most Popular Articles