Countless entendres aside, the Vittoria Corsa N.EXT is indeed the next and newest addition to their competition lineup of rubber, developed with pros in mind but durable and versatile enough for daily use. The Corsa N.EXT is designed to go toe-to-toe with Vittoria's competitors, such as the Continental Grand Prix 5000 S TR and the Schwalbe Pro One TLR, and sits between their Rubino (training) and Corsa (race day) lines. We were fortunate enough to get a set to test out before the official launch and passed them off to Tyler from our purchasing team, who moonlights as an all-star of the local Portland road racing scene.
Before we dive into Tyler's two months of experience with the N.EXTs, here are a few important details about the new tire.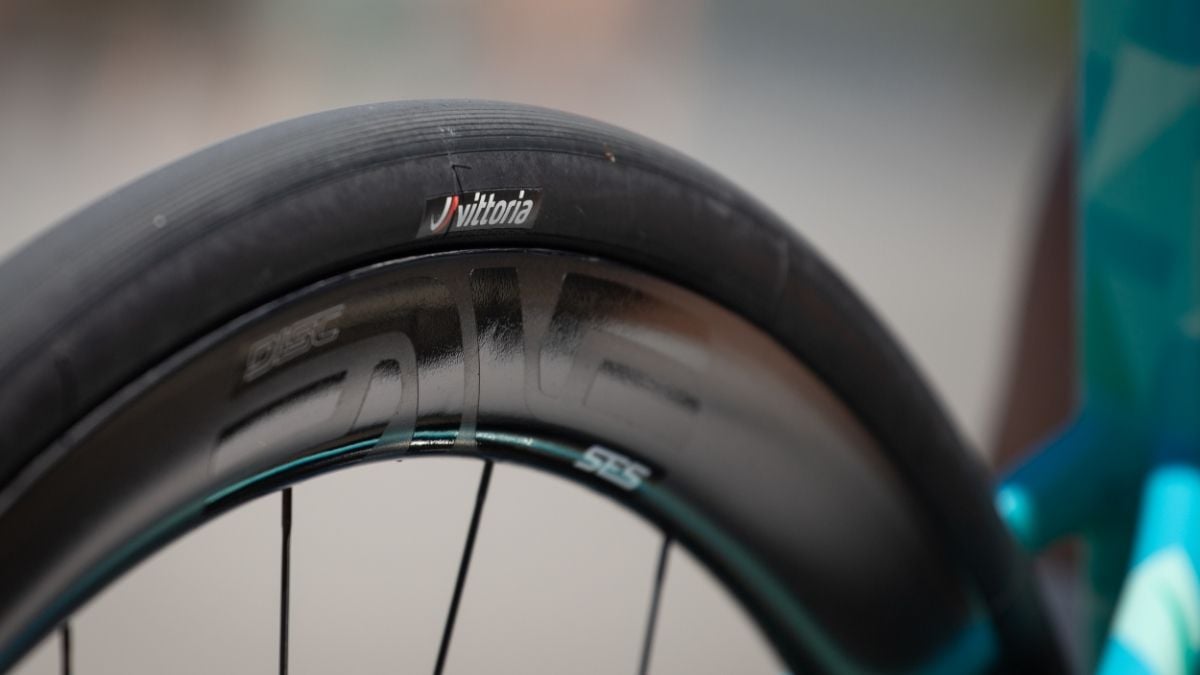 The Techy Tech
The most notable update to the Corsa N.EXT is that the TLR version is now compatible with hookless rims in the 28-34mm sizes—bring on your ENVEs and ZIPPs! This is very good news for the proud owners of hookless wheels who have up until now not been able to safely use Vittoria's World-Tour proven race tires.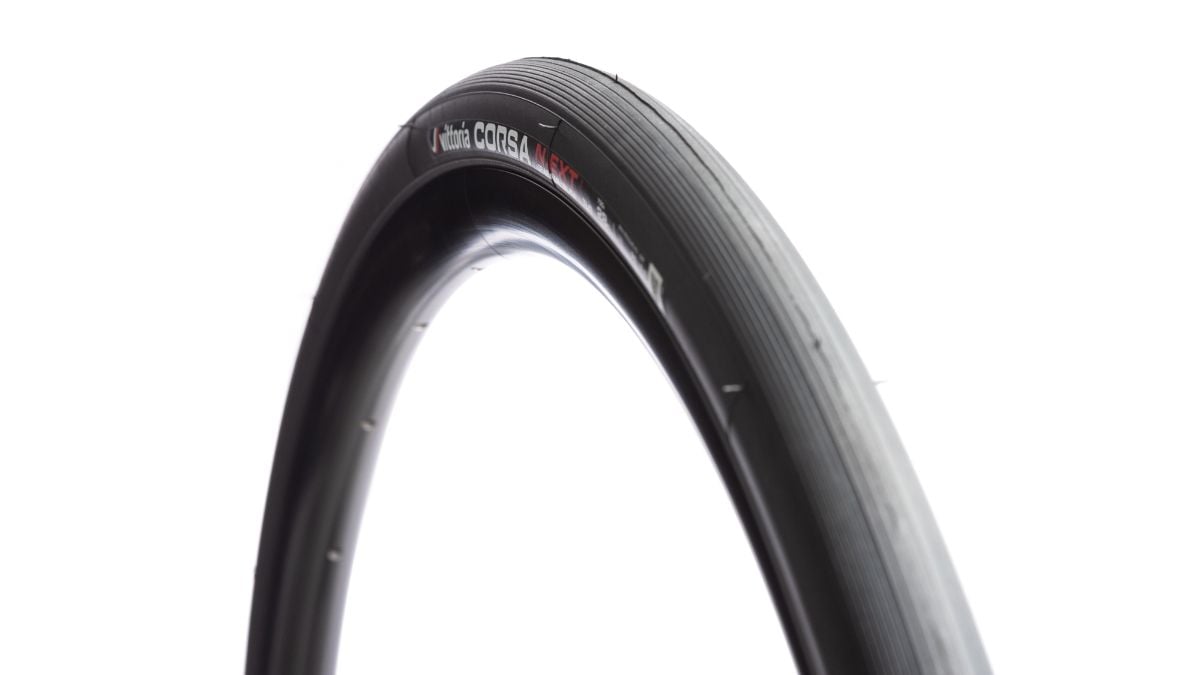 On that note, the Corsa N.EXT borrows the tread pattern from the pro-level Corsa family of tires, with longitudinal tread lines that become closer and closer together as they move outwards towards the sidewalls. While very subtle, this tread pattern increases the surface area of the tire in general, and more so on the outer edges to maximize cornering traction and control.
Where the Corsa N.EXT most significantly differs from the previous Corsa tires is in the triple layer of 100 TPI nylon—which is what the N in N.EXT stands for—beneath the tread, and then an additional layer of nylon wrapped around the bead on both sides. The central section adds durability and puncture resistance, while the bead-wrap is designed to ease mounting and inflation.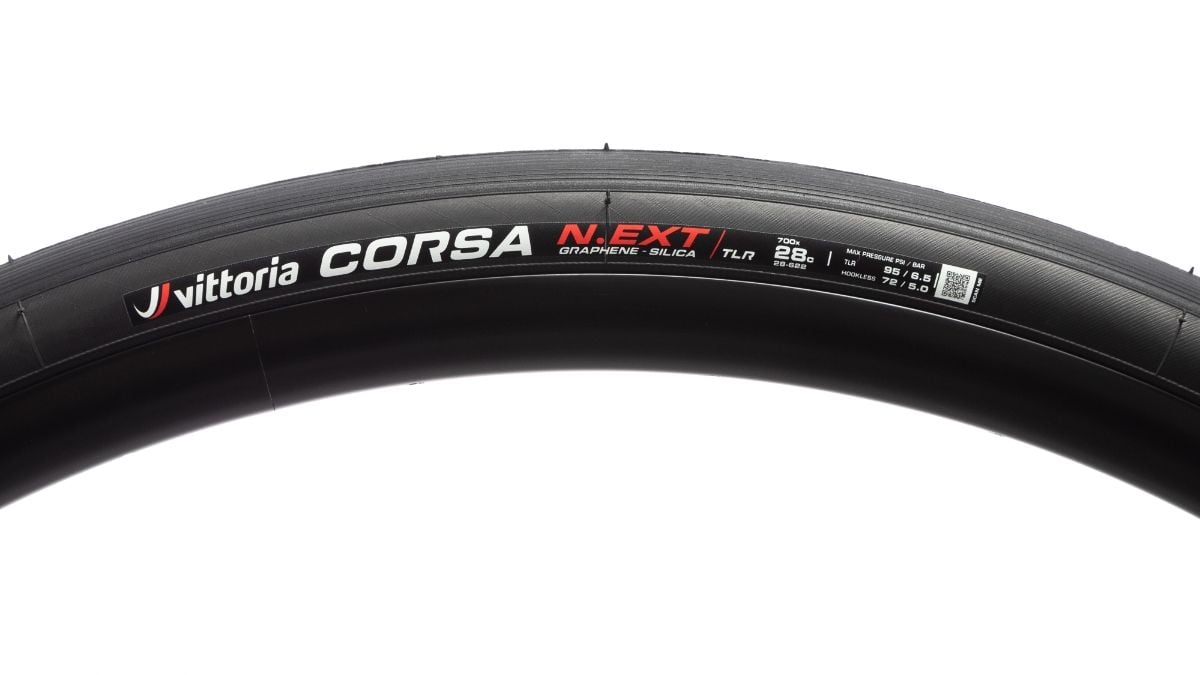 Additionally, the N.EXT tires get a special compound made of Vittoria's race-proven Graphene doctored up with silica, which is known to both decrease rolling resistance and increase performance and grip in wet conditions, all while not sacrificing tire longevity and wear. Vittoria claims that the Graphene-silca combo boosts rolling performance by 9%, grip by 32%, and puncture resistance by 21% over normal compounds.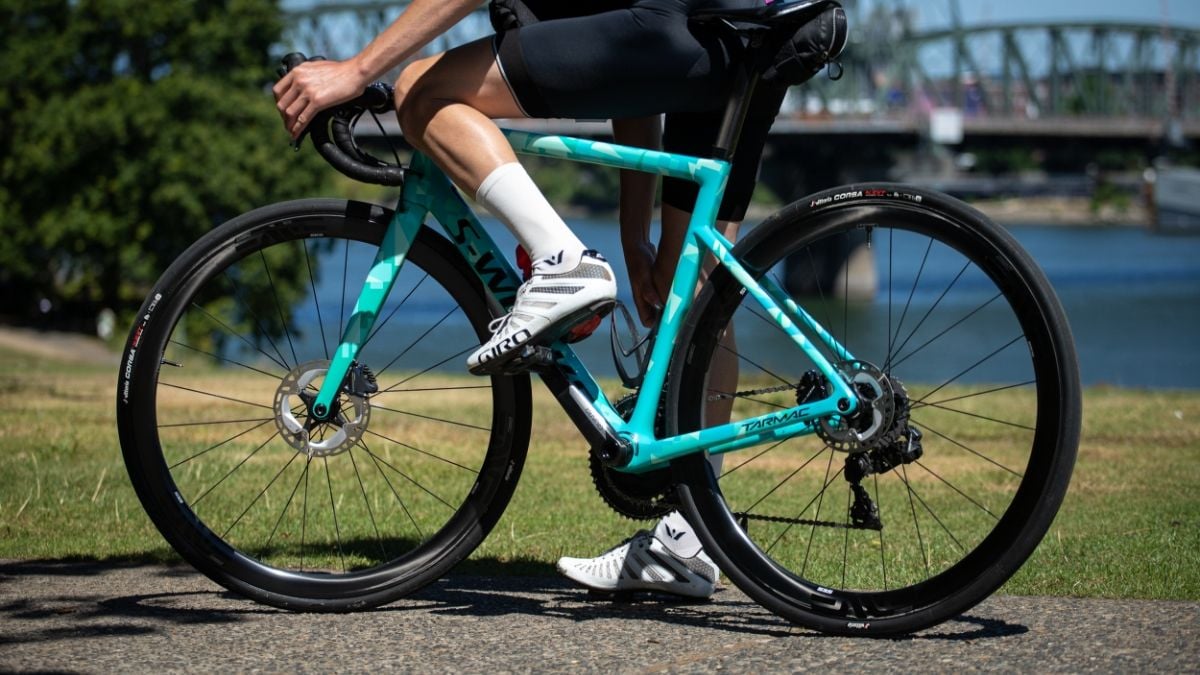 Bike Tyler's Direct
So, what does all of this mean in the real world? I sat down with Tyler to discuss his experience over the two months he's had the Vittoria Corsa N.EXTs:
"I've been riding and racing Vittoria's high end Corsa line of tires for the past six years, and they've been incredible. I've grown really accustomed to the high TPI cotton casing, matched with latex tubes, and wasn't sure how I'd like the swap to the nylon N.EXTs.

After putting them through the wringer though, I've been nothing but impressed. Unlike a few previous experiences, the tubeless setup was easy and they installed quickly with a floor pump. The one time I did puncture, the tires sealed up with no loss of air—the Silca Ultimate sealant is also owed some of the credit for this though!
As for their performance, I was immediately struck by the positive grip feeling while cornering, particularly on wet descents. The tires inspired confidence in a way similar to previous Corsa tires I've ridden, but this feeling was enhanced by the fact that I could run them at a lower PSI than with regular tubed tires, increasing the contact patch between the tire and the pavement.
In comparison to other Corsas, the N.EXTs felt equally as fast on the smooth tarmac of a race car track during our weekly Monday night races. Though, where they really shined, was over broken up pavement/chip seal, where the lower pressures and wide 28mm tires felt at home.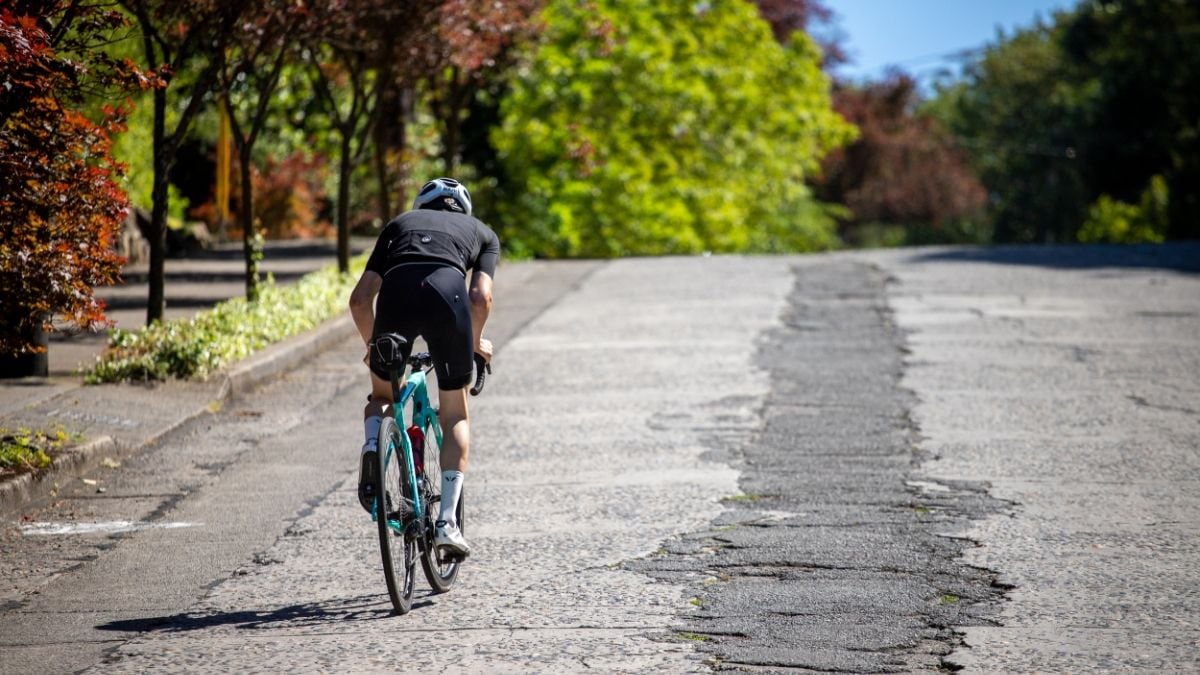 Ultimately, through my testing period the Vittoria Corsa N.EXT tires maintained the feeling of a high-end racing tire and gained the durability of a training tire, all while inheriting the myriad benefits that road-tubeless has to offer, i.e., not being stranded in the rain, on the side of a busy road, after riding over a staple.
I also really appreciate the wide array of sizes they are available in. I'm 100% going to try the 34mm version on gravel roads over the winter here in Portland."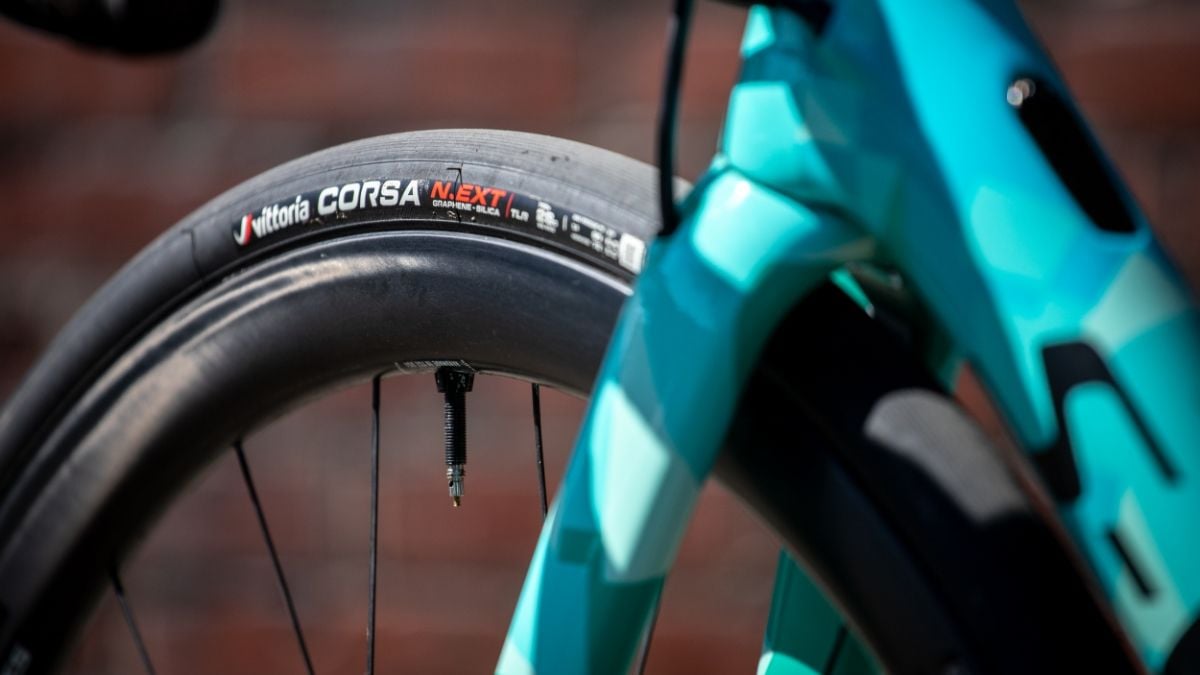 Knowing Tyler personally, I can say without a doubt that he didn't hold back during his test period, and held a very scrutinous eye to the new rubber from Vittoria—his vote of confidence goes a long way towards convincing me to snag a pair when my current tires reach their end.
For context, Tyler mounted the 28mm version of the N.EXT TLRs on a set of ENVE SES 3.4 hoops laced to i9 Torch hubs. He used Silca Ultimate sealant, ENVE valves, and he rides an S-Works Tarmac SL6 disc with an Ultegra Di2 hydraulic groupset.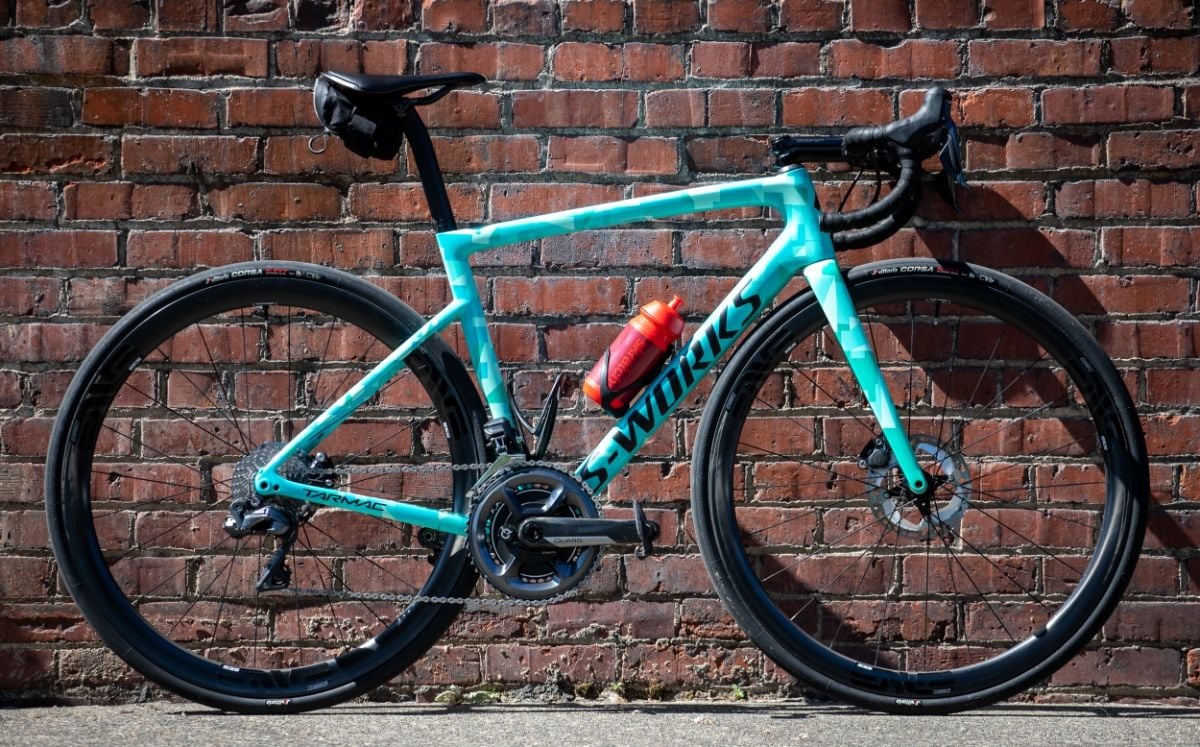 The Takeaway
There is always a lot of technical/scientific information that goes along with all tire releases—proprietary compounds, a plethora of layers purpose-built for this or that, buzzwords galore, bar graphs and flow charts, etc.—but it is always a treat when the hype can be backed up, and the jargon can be distilled into real-world results.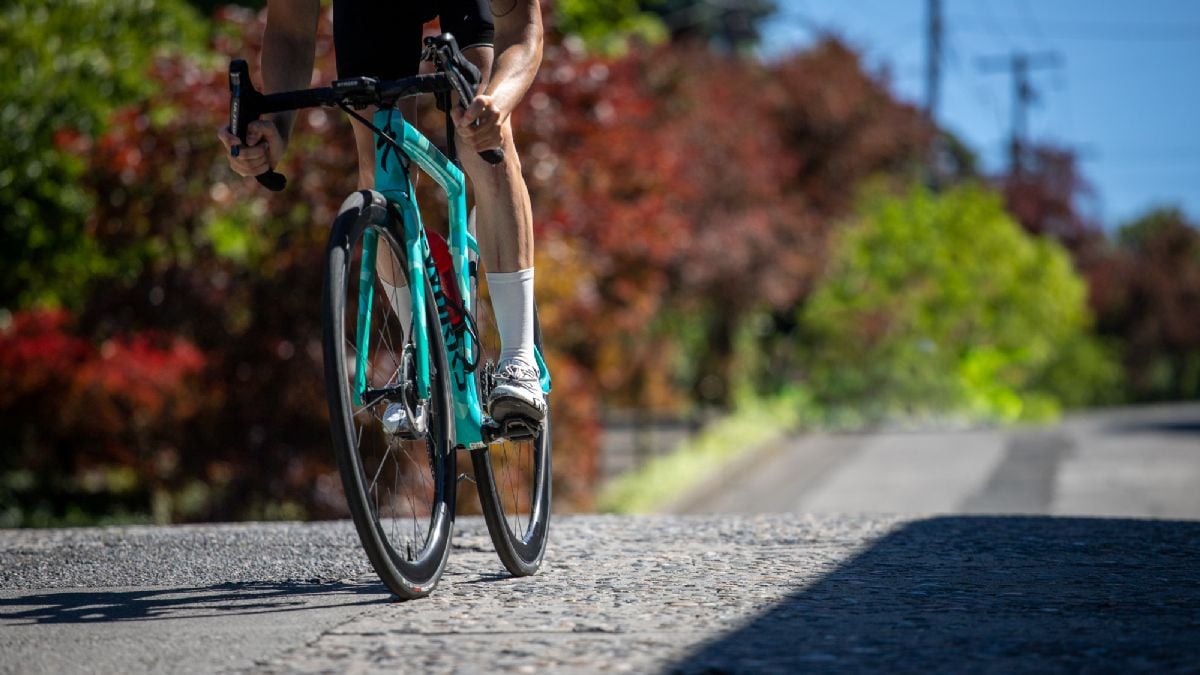 The traditional cotton construction of Vittoria's pro-level tubed, tubeless, and tubular Corsa tires is somewhat iconic in the World Tour peloton. For the Italian brand to break from this tried and true mold suggests that they have a lot of confidence in their new tire, the Corsa N.EXT.
Based on Tyler's feedback from his trial period with the N.EXTs, I can certainly say that we here at BTD also have a lot of confidence in the new tire—I've got it on my wish list for sure, and it might be worth adding to yours.
Thanks for reading—allez allez allez!
Shop The Vittoria N.EXT tires.
Written and Photographed by: Bertrand Morin Published on: July 22, 2022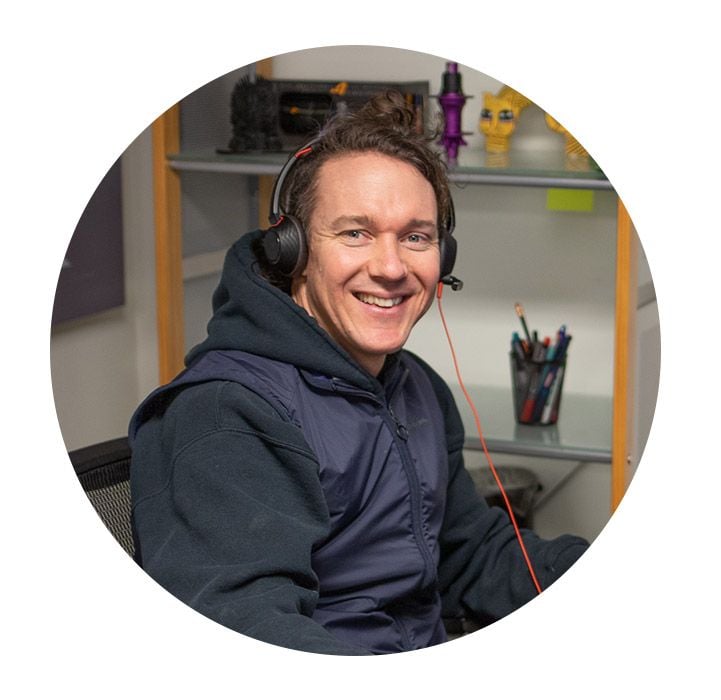 If you have further questions about this article or any of the products we carry, please feel free to reach out to our customer service team at the hours listed below.
Happy riding!
Email
[email protected]
Phone
1-800-682-0570
Hours:
Mon-Sat 8am-5pm PT
Our Most Popular Articles