Park Tool
Does the job
Works well and as advertised, allowing easier drivetrain cleaning with wheels off, and is also useful for transporting bikes with the wheels off. I will say, though, wish I had done a bit more research before and known that the compatibly with thru-axles is literally just that the little plastic circle that hold the chain comes off of the provided dummy QR-skewer and slips on to your own removed thru-axle. I would not have paid 20 bucks for just a little plastic circle that slips onto my own thru-axle lol... I did end up using it once to transport a QR bike that I recently sold, and will maybe one day own another bike with QR, but as of now I only use the plastic ring for my thru-axle bike. So, all in all I'm glad to have the tool and think it's useful but I also think that Park Tool should sell just the 12mm thru-axle compatible plastic ring by itself for like 10 bucks.
Thank you for your feedback.
1 of 1 customers found this review helpful.
Frugal or cheap????
Have been riding road bikes seriously for 41 years. Rema vulcanized patches were my preferred choice before the Park Super Patch came along, have used them exclusively for decades. On road tubes and my olddddd beater commuter mtn bike will replace tubes after patched three times. My rule is to always carry a tube that has �not been� patched as a spare. Patch a flatted tube and put it back on the bike(s) as soon as I am home. I can't remember the last time I woke up to a flat tire after patching it. Only issue I have had have been holes next to a seam and hit those seams harder with sand paper. The patches are so thin on the tube compared to vulcanized ones and just so much cleaner and easy to use. It's the one comical and fugal area of my cycling, figure thee patches is worth about $20+ in tubes (sorry BTD).
On a side note the one thing that has saved mine and fellow group riders in a BIG way is carrying a Park Emergency Tire Boot. Yes, know a dollar bill can work in a pinch, but have limped home with a major tire gash with their boot.
Thank you for your feedback.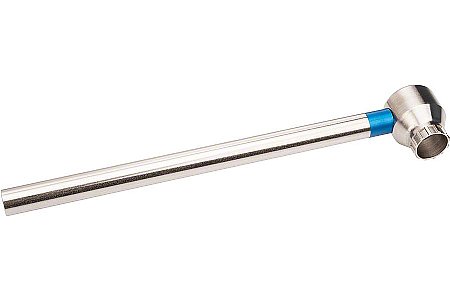 Easy to use
I hate single use products, I also hate tools that require another to be functional (chainwhip). Normally I avoid tools like this because of that reason. But, I found this guy on sale so there was that going for it.
This guy is necessary if you like to change your cassettes at home. Although this tool shoehorns you into Shimano, you would be forced to buy another tool for campagnolo etc regardless. The stability of the lever vs using pliers or a vice was very welcomed. It does what it says, easily and with apparent high quality.
I will likely purchase a second tool for my SRAM using bike as ease of use is paramount in my purchasing criteria.
Thank you for your feedback.
Casual Cyclist
Audubon, PA
A necessary and very well made torque wrench
I use this to properly properly tighten all the fasteners on my bike without any possible damage. This is a very attractive and well made wrench, and easy to use. All of the Park Tool products are a little pricey but the quality is superior. You get what you are paying for. With proper use this wrench should last a long time.
Thank you for your feedback.