Park Tool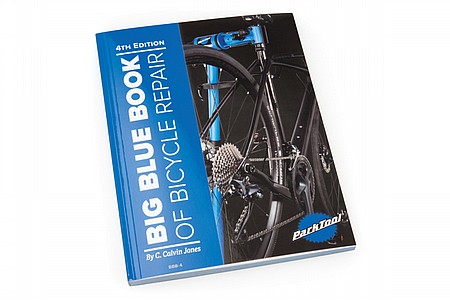 by
Bertrand
(BikeTiresDirect.com Staff)
Competitive Racer
Portland, OR
1 of 1 customers found this review helpful.
Always at arm's length, so much better than using my phone.
This book is basically the entire ParkTool YouTube channel distilled into a printed form. All of the tips, tricks and step-by-step instructions straight from Calvin Jones, all without having to look at a screen.
My copy is well loved, and is never out of sight of my workbench.
Thank you for your feedback.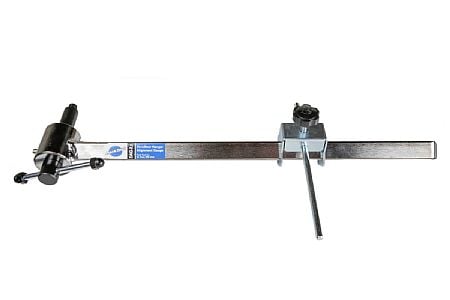 Sturdy. Works as advertised.
Helpful tool for checking and aligning derailleur hangers. Built for long term use. As all Park Tools, I like the fact that Park Tool makes repair parts for most all of their tools so I expect to get many years of service out of this tool. This tool in particular is very handy. Derailleurs are very vulnerable and get knocked out of alignment quite easily, especially on the gravel bikes. Have used this tool to check and align several hangers and it works fine. I replaced one of the O-rings on the measuring rod with a split ring collar for a bit more precision and ease of use.
Thank you for your feedback.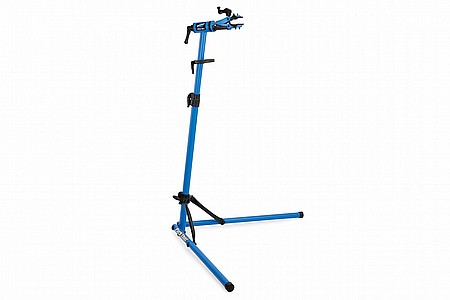 1 of 1 customers found this review helpful.
Extremely helpful for bicycle maintenance, repair, and cleaning.
Though somewhat expensive, I feel this item is worth the cost. Secure, even with out heavier gravel bikes. The main tube is not cylindrical so the bike does not twist around when working on the bike. Easy to mount and remove the bikes. Though Park Tool items are a bit more expensive than some competing vendors, Park Tool
does tend to support their products in the long term. If the item fails in the future, I trust Park Tool will still be in business and they tend to support their older products. This is very reassuring for the long term.
Thank you for your feedback.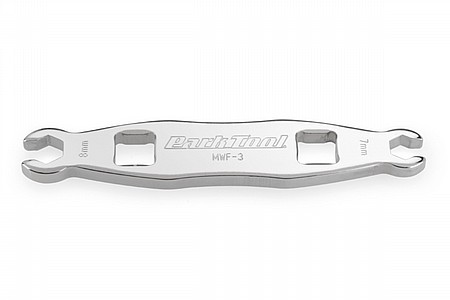 Daily Commuter
Palo Alto, CA
This tool is narrowly defined, but it is absolutely perfect for the task at hand
I use this in the shop for bleeding hydraulic brake systems on bikes. I used to just use a simple spanner and it would intermittently fall down (and sometimes take the hose off...big mess). Even if the spanner worked, it would not easily enable proper torque setting on the (somewhat fragile) nipple connector.
The MWF-3 has both 7mm and 8mm wrenches and both are equipped with a 3/8" socket that you can plug a mini torque wrench into for sealing up worry-free!
Thank you for your feedback.