In the first installment of our spring cleaning tutorial, we dove into drivetrain maintenance. Today, we turn to something equally important: your bike's frame.
Every so often you'll ding your frame on something hard — regardless if you're an off-road rider or not. The good news is that bike frames are made to be thrashed around a bit, but there are some hits that cause lasting damage.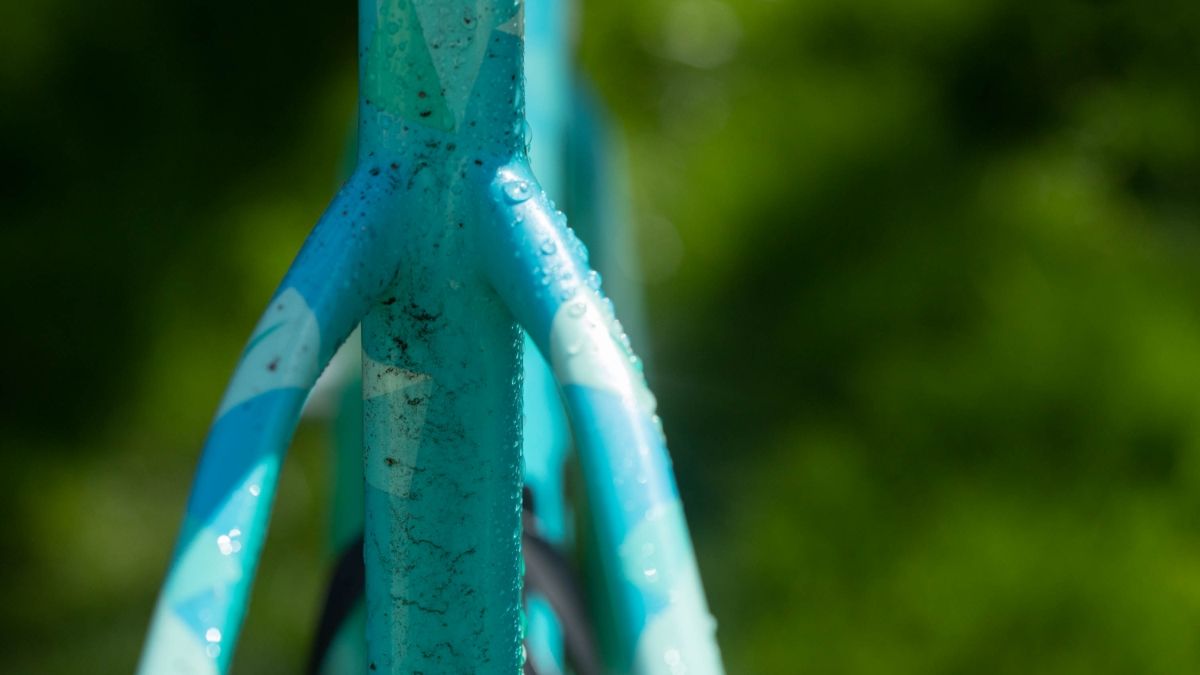 To ensure that your bike frame is in good condition, it's important to examine every part to check for structural damage. It is always worth adding or replacing frame protectors where cables touch to prevent damage and wear due to abrasions. If you notice any kind of abrasions developing, add a frame protector before it's too late!
Owners of carbon frames, while having the luxury of a light bike, are the most prone to structural damage. If you're a carbon owner, be sure to look closely for scratches to the paint or any exposed carbon on the bike. If there are clear cracks in those areas, DO NOT RIDE. If a crack or scratch looks seriously concerning, we encourage you to go to your local bike shop for an assessment.
In some cases, frame cracks can be warrantied by the original manufacturer for a full refund or replacement. When in doubt, always consult a professional before riding the frame further.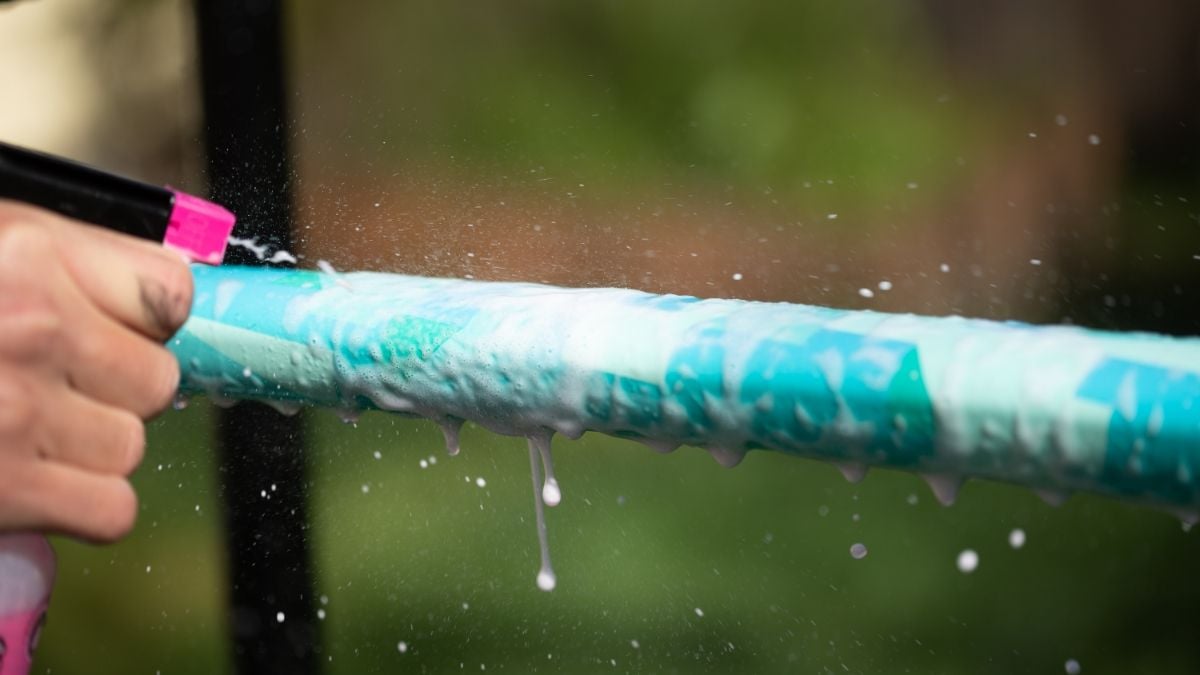 Wax On, Wax Off ...
Many say that the frame is the prettiest part of the bike, and whether or not you think that is true, it's definitely the most visible. That's why it's important to wipe down and polish the frame periodically to not only preserve the finish but also to make it look fresh.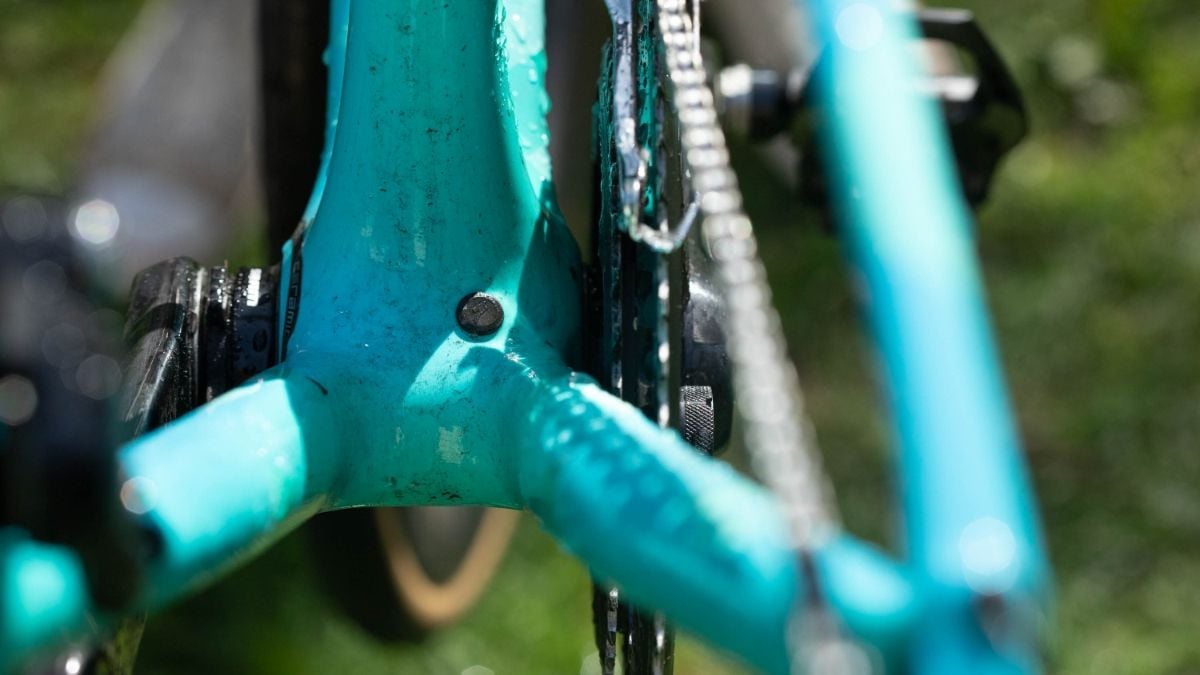 The best way to free up the frame for cleaning is by taking off both the front and rear wheels. You can do this either by flipping the bike upside-down (not recommended for bikes that use hydraulic brake systems) or throwing it up in a repair stand. Without the wheels on the bike, you'll be able to get to the extra dirty spaces between the chainstays and inside the front fork.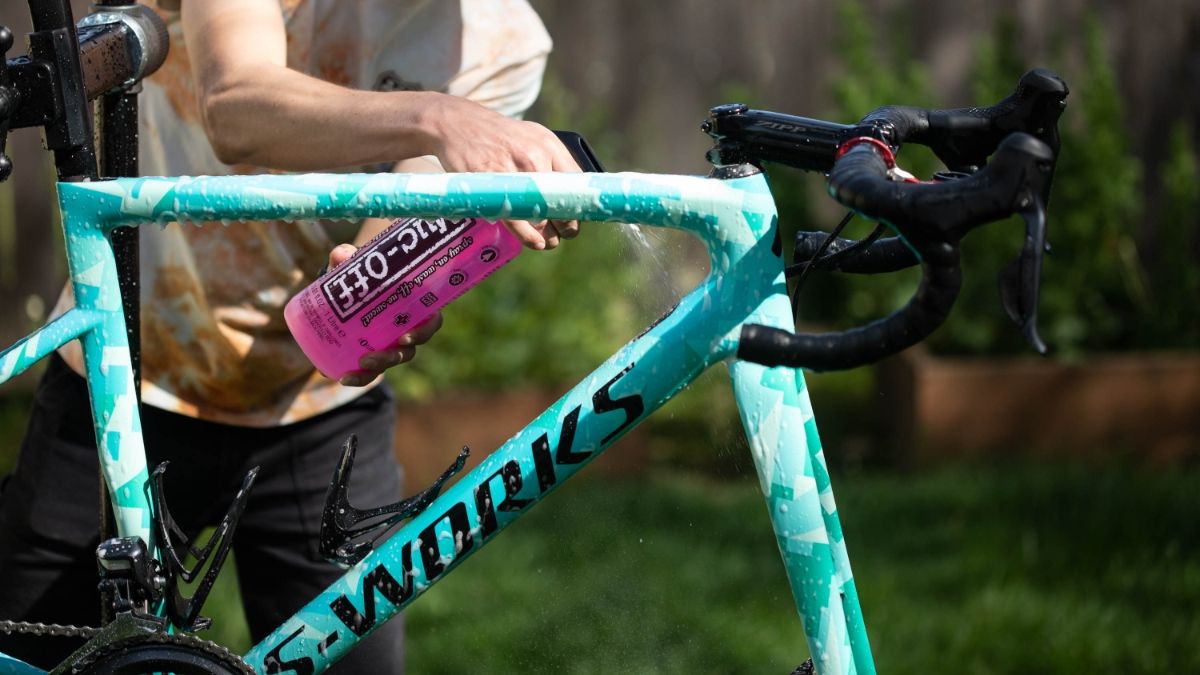 Most riders just use a microfiber towel and a little water to get most of the dirt and debris off, but those looking for a little extra protection might opt to use Muc-Off's Matte Finish Detailer for a streak-free, gloss-free finish (safe for carbon too!). The Muc-Off Nano Tech Bike Cleaner also works very well for removing the tough grime from one's bike. Additionally, Silca has an entire collection of bicycle spa products, each specially formulated to tackle a specific stage of bicycle cleaning.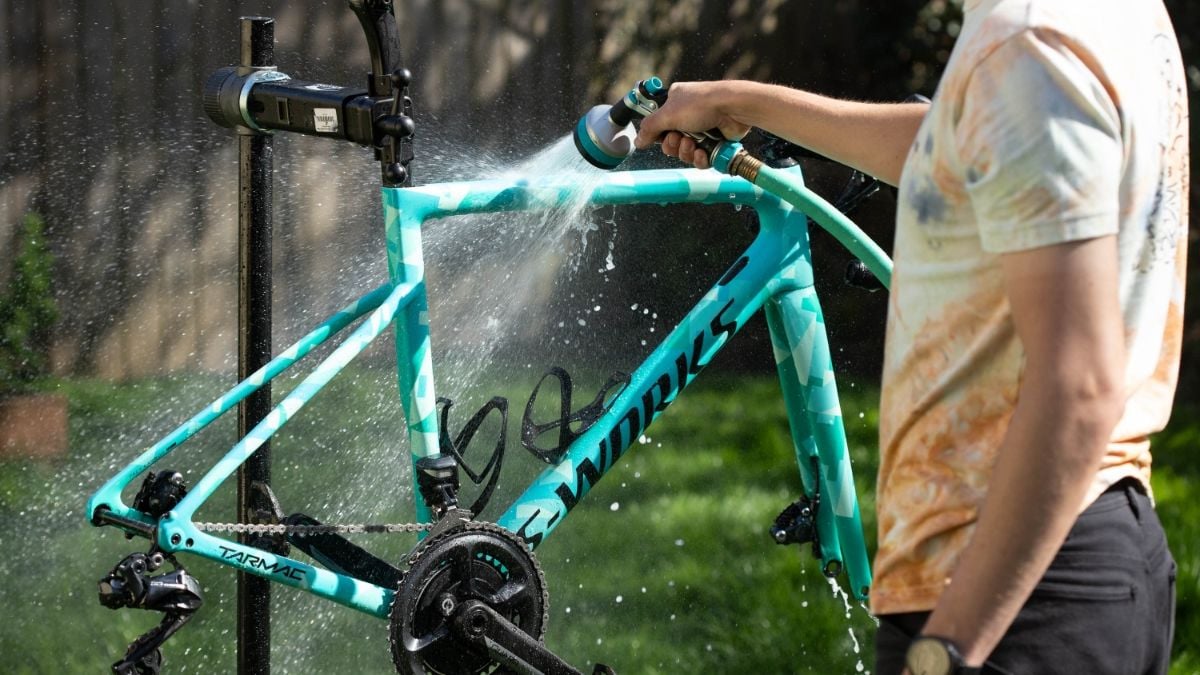 We recommend using a towel instead of a high-pressure hose because water from hoses can get into the bearing systems of the front and rear hubs, the bottom bracket, and the pedals. Once that water gets into those sealed systems, it can be exceedingly difficult to remove. If you are considering using a hose, make sure that the water pressure is low.

To see the rest of our cleaning tips, visit our Spring Cleaning Guide.


*Pro-Tip: It is a good idea to remove, clean, re-grease, and reinstall both your headset and bottom bracket on an annual basis. Winter riding conditions can be extremely hard on the delicate bearings inside. The moisture, grit, and grime can tend to blast the grease out from between your headset and frame, leading to creaking, premature frame wear, pitting on your fork races, and in the case of steel frames, internal corrosion.
Words by Ron Lewis and Kenneth Wahrenberger
Photos by Bertrand Morin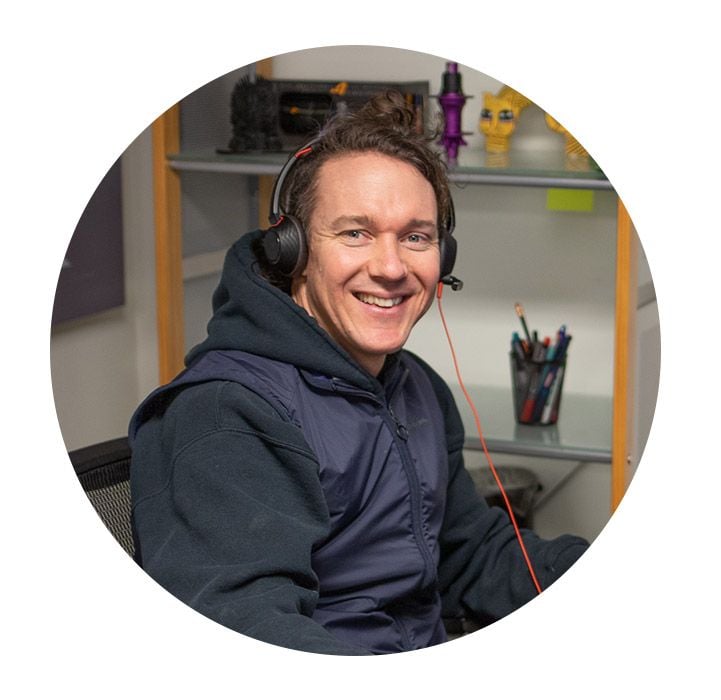 If you have further questions about this article or any of the products we carry, please feel free to reach out to our customer service team at the hours listed below.
**Did we miss your favorite spring cleaning bike hack? Share it with us at [email protected] or on our Facebook page!
Happy riding!
Email
[email protected]
Phone
1-800-682-0570
Hours:
Mon-Sat 8am-5pm PT