With so many helmets and divergent helmet styles on the market, it can be a bit tricky to determine which design makes the most sense. Conventional wisdom says you're always better off wearing something than nothing, but pinpointing that something can be a bit daunting.
Here we'll take a closer look at some of the available options and styles to remove the guesswork from your helmet selection, making your ride experience safer and more comfortable.
Safety
Helmets destined for the US market are generally required to be CPSC (Consumer Product Safety Commission) certified. This involves lab drop-testing from a height of 2 meters on a flat anvil and 1.2 meters on a hemispheric (rounded) and curbstone anvil. What the heck is a curbstone anvil you ask? It is a pointed or wedge-shaped anvil used for surface impact analysis.
Helmets are required to pass these lab tests under hot, cold and waterlogged conditions with a headform sensor (literally a sensor-enabled dummy head) registering less than 300g.
Fun right? They do the work, so your head doesn't have to.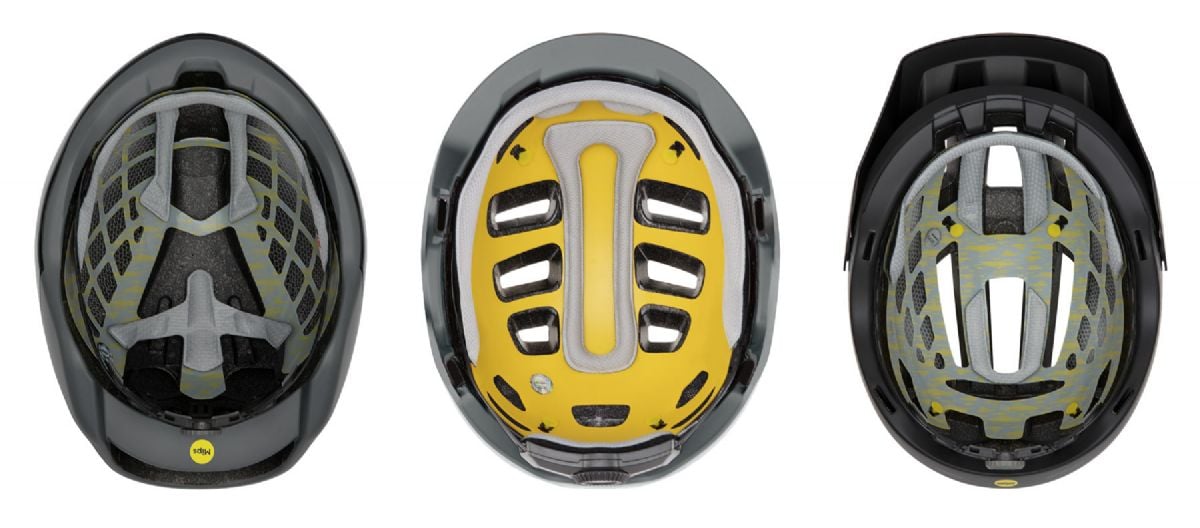 MIPS is an acronym for Multi-directional Impact Protection System. Created in 2001 at the Royal Institute of Technology in Stockholm, Sweden, MIPS represents a dramatic paradigm shift in helmet technology and has been adopted by most major cycling and snowsport helmet brands.
MIPS technology mimics the brain's protective structure by reducing rotational forces caused by angled impacts to the head. The helmet's shell and liner are separated by a low-friction layer which allows the helmet to slide, noticeably reducing trauma to the brain in the case of angled impacts. These diagonal impacts are considerably more common in action sports compared to the blunt force impacts for which traditional helmets are typically designed.
Another technology engineered by Swedish helmet manufacturer POC, is called SPIN, an acronym for Shearing Pad INside. Proprietary to POC, the SPIN system looks a bit like MIPS, but is in fact, simpler. Rather than using an elastomer-suspended structure that rotates upon impact, SPIN employs specially developed pads placed in critical locations inside the helmet. Those pads shear or move in any direction to produce the same impact-diffusing effect.
EPS or Expanded Poly[S]tyrene is a crushable foam, widely used in helmet liners. It is lightweight and effective across a wide range of temperatures and conditions and highly efficient at reducing the amount of energy transferred to your head during an impact. EPS collapses during an impact, converting some of the energy into heat and slowing the transmission of energy.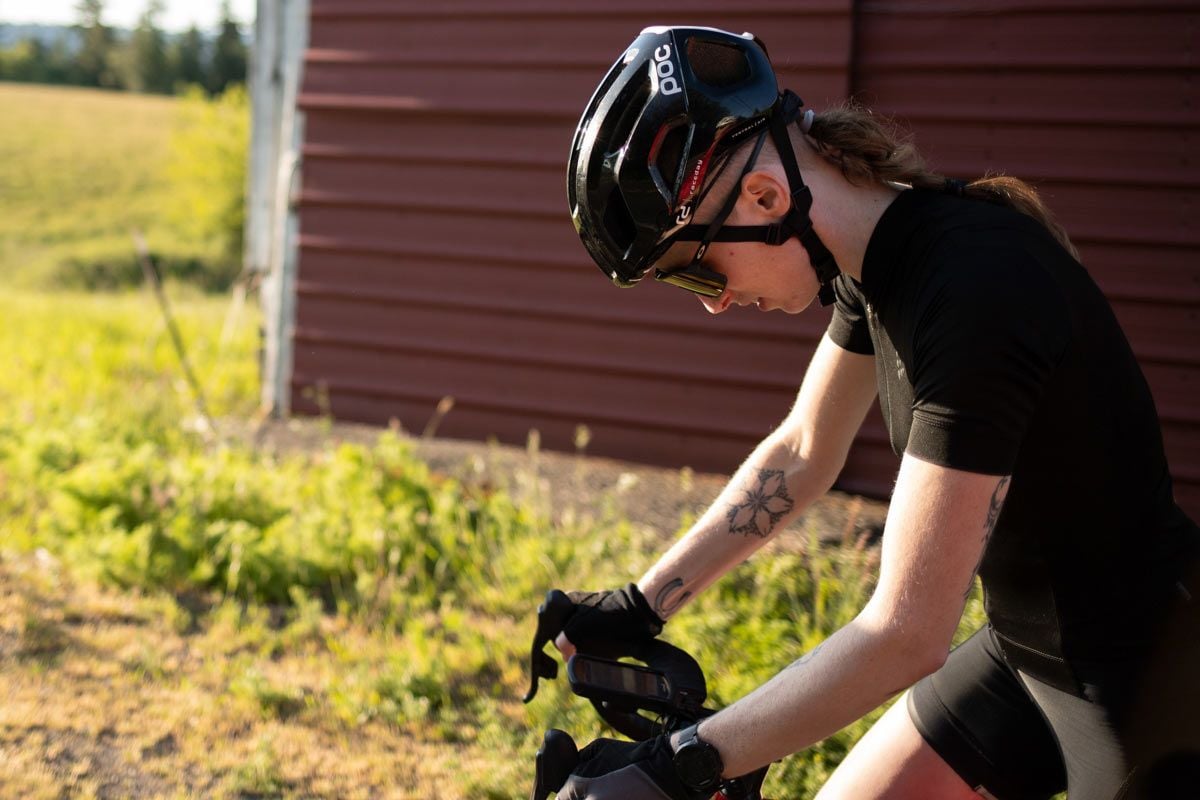 Intended Use
The biggest determinant of helmet shape and style will be where and how you intend to ride. Will you be riding pavement, gravel, or trails? Will you be road racing, bikepacking, mountain biking, or commuting? Going fast, slow, or somewhere in between? Pinning these down will help guide you to your eventual helmet selection.

Road helmets tend to prioritize three things: ventilation, weight savings, and aerodynamic efficiency. They are sleek, streamlined, and can be extremely lightweight without compromising impact protection. With airflow and cooling as central design factors, most higher-end road helmets will feature systems of aerodynamically engineered venting to allow efficient cooling over the course of hard efforts.
POC's Ventral MIPS road helmet is a great example of modern, ventilation-forward high performance design, placing five large venturi-inspired air channels front and center. The Ventral strikes a balance between form, function, protection, ventilation, and aerodynamics.
The Giro Helios Spherical MIPS is positioned as an all-road helmet with enhanced safety technologies for the slightly rougher terrain encountered whilst gravel riding. Giro's Spherical Technology allows the helmet's outer liner to rotate around the inner liner in the event of a crash.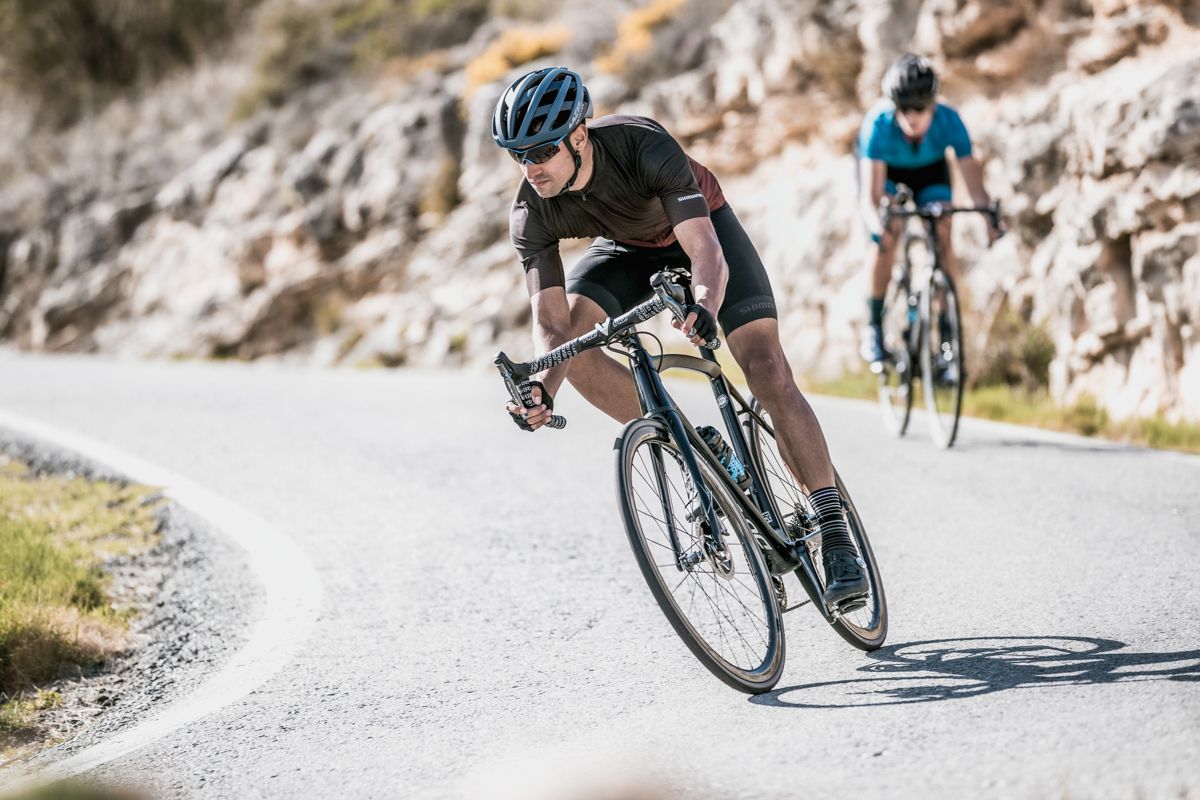 As disciplines continue to hybridize, the cumulative advantage of marginal gains has become a central consideration, giving rise to the aero road subset, effectively a hybrid road helmet design with a high degree of emphasis given to streamlined airflow management. Much of the technology trickles down from time trial designs, which prioritize smooth, solid, aerodynamically stable surfaces over ventilation and cooling.
The Giro Eclipse Spherical MIPS is a standout aero road model utilizing a sleek outer shell, 14 internally-channeled WindTunnel vents, and the comprehensive impact protection of MIPS.
Belgian manufacturer Lazer has created an innovative system called the Aeroshell, which fits an ultra-lightweight polycarbonate shell over the exterior of certain helmet models, creating a seamless aerodynamic barrier and effectively creating two helmets in one.

Mountain bike helmets prioritize a different set of design considerations. Visually they are quite a bit beefier, reflecting the rugged, rocky and precarious conditions of their intended environment. They also tend to focus more on protecting the sides, temples, and back of the head in proportion to the multidirectional hazards presented by roots, rocks, and trees. Additionally the ventilation requirements of MTB helmets are geared for much lower speeds than the road variety.
Modern mountain helmets almost always come equipped with some form of visor, many of which pivot into several positions, fulfilling the dual purposes of shielding the face and eyes from branches and debris as well as neutralizing bright sunlight in variable shade conditions.
The Kortal Race MIPS MTB helmet from POC is a contemporary enduro helmet offering an advanced level of protection, particularly around the back and sides of the head, a fully adjustable visor and integrated sunglass and goggle ports.
Full-face helmets are the go-to for the deep end of the MTB continuum. Downhill, gravity, and all-mountain riding carries a much higher degree of consequence requiring elevated levels of protection, not just for the head and neck, but face, forehead, and jaw. Taking cues from the moto world, full-face helmets utilize fiberglass shells, internal cheek pads and larger visors, placing more emphasis on impact protection than ventilation.
Troy Lee Designs' D3 Fiberlite is a great example of moto-inspired full-face helmet design featuring an EPS impact liner, internal cavities for audio integration, removable liner, and anatomic 3D cheek pads for enhanced facial protection.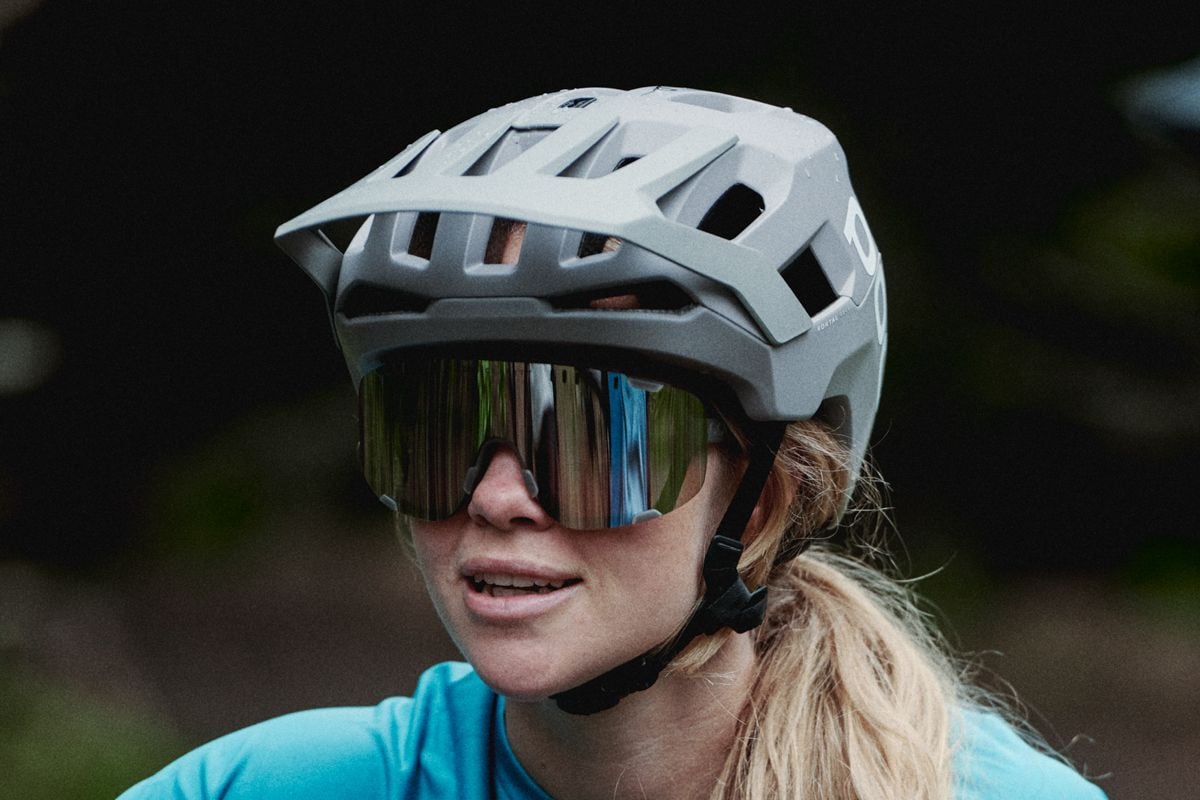 Bike Park/BMX helmets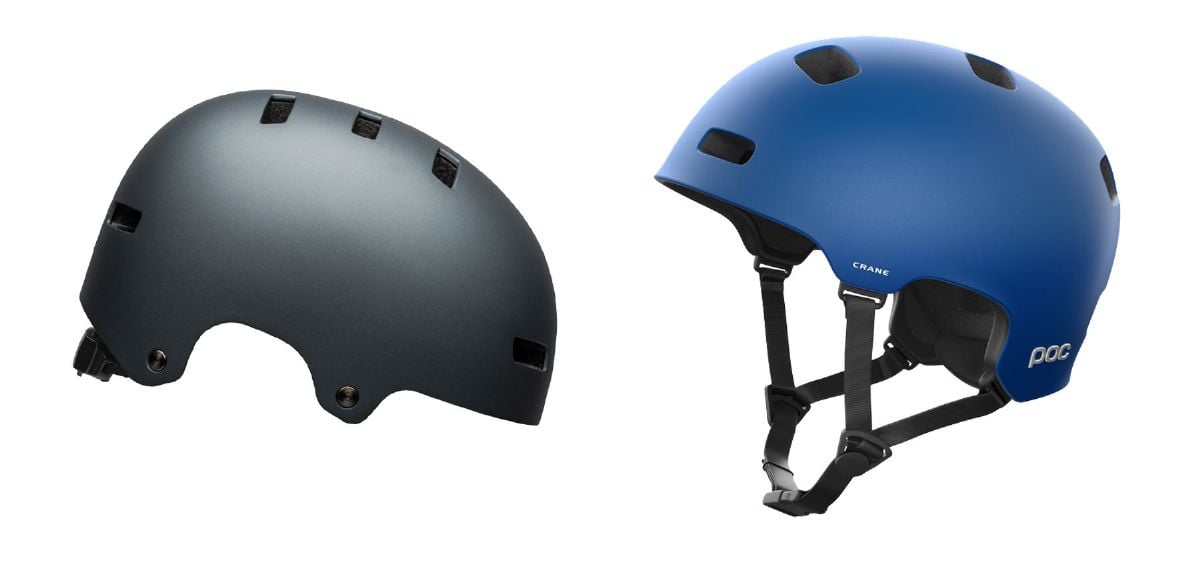 The proliferation of indoor and outdoor bike parks, pump tracks, dirt jumps, and municipal skateparks with BMX features has created a huge uptick in multi-sport, or skate-style, helmet use. These are typically inexpensive and a bit heavier but do offer plenty of protection, a low profile, and an understated street style.
The Local helmet from Bell (a longtime skate helmet manufacturer) is a skatepark standard, featuring robust temple, ear, side, and back-of-head protection all wrapped up in an ABS (Acrylonitrile Butadiene Styrene) hard plastic shell with an EPS (expanded polystyrene) impact liner and stealth matte finish.
Time Trial Helmets

Time trial or aero helmets are at the outer edge of aerodynamic performance design, placing emphasis almost solely on speed and aerodynamic efficiency. Aero helmets are favored by triathletes and competitive time trialists for whom every second, every watt, and every marginal advantage matters. The faster a rider goes, the more important these advantages become.
Extensive wind-tunnel research has led to highly aerodynamic teardrop shapes facilitating smooth airflow up over the head and down the back. Aero helmets will often integrate optics or face-shields into designs to enhance aerodynamic performance and speed.
Giro's Aerohead MIPS is a stellar example of high-end design in practice, featuring a smooth polycarbonate shell around an EPS impact liner with an integrated panoramic Zeiss optical shield.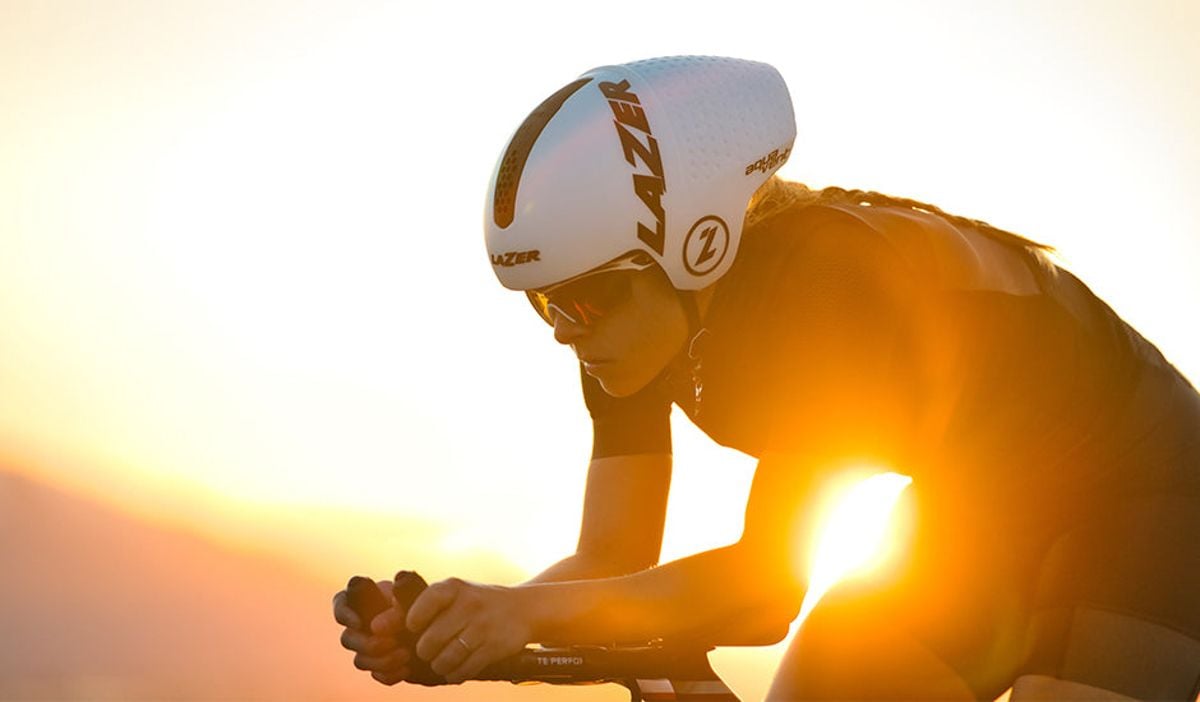 One of the biggest growth areas for helmet brands in the past ten years have been urban commuter, city, and e-bike markets. Urban and commuter helmets tend to be designed around practical functionality, comfort, and visibility, utilizing hybrid designs involving integrated front and rear lighting, visors, and innovative fit systems.
Helmets like the Giro Cormick MIPS or Escape MIPS feature deep coverage, a comfortable fit, integrated visors, MIPS protection systems, and in the latter case, fully integrated front and rear lighting for an unparalleled degree of visibility.
The Urbanize MIPS helmet from Lazer is specifically engineered for e-bike users, with a host of thoughtful design features calibrated to the higher speeds of e-bikes, such as an integrated panoramic lens, more secure fit, rechargeable rear lighting, and an enhanced safety certification.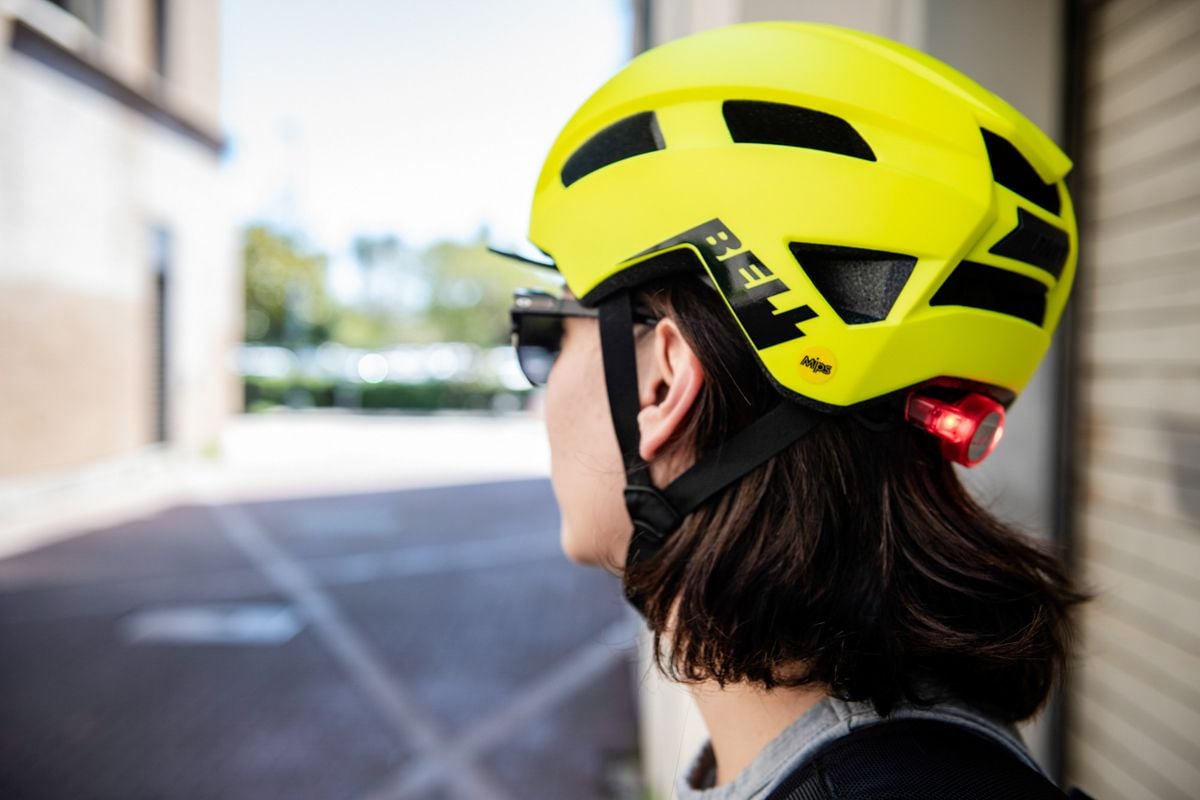 Fit
Fit is one criteria by which high-end helmets differentiate themselves from lower-end models. Entry-level helmets, like the Giro Register MIPS are often one-size-fits-all, with adjustment systems to make them appropriate for a range of sizes. As price points increase, so do comfort and precision fit. Higher end models will typically employ sophisticated fit systems allowing riders to tension and release their fit very precisely.
A helmet will only protect as well as it fits. A helmet tipped way back on your head will be ineffective in the event of an accident. It should fit squarely and securely, fastened with the chin straps provided.
A quick way to test your fit is to adjust your helmet's chin straps and fit system until it feels "right", then leave the straps unbuckled, then shake your head "NO." If the helmet slips and slides around, it is either too big or improperly adjusted. Fit should be snug and move with you, particularly when your head is in motion.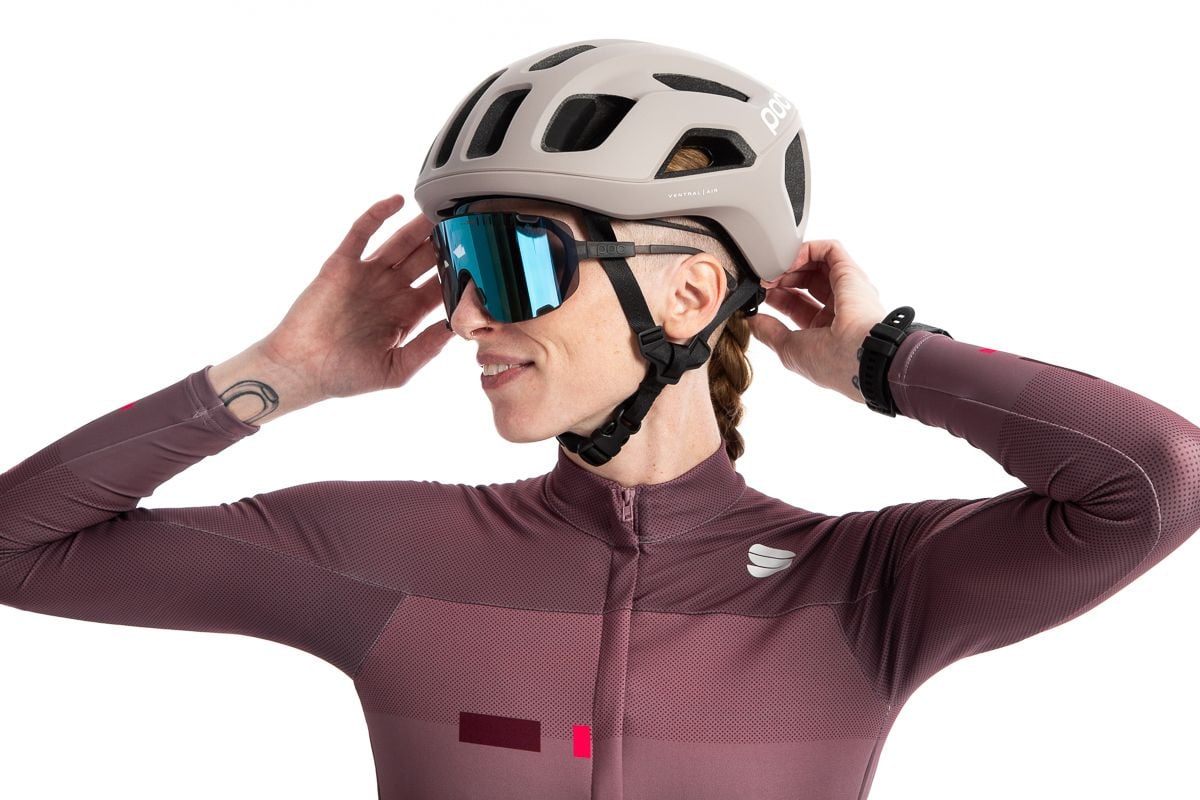 When to Replace?
Helmets are designed to mitigate the effect of an impact only once. So first and foremost, any helmet should be replaced after a crash or if it is dropped, even if it looks and seems fine without any visible damage. Once the protective interior foam has been compressed, safety margins are significantly reduced and it may not protect as it is designed to.
Outside of crashes, most manufacturers recommend replacing helmets every three to five years, though there are no universally agreed-upon standards as to exactly when this should occur.
The fact is that heavily-used helmets will degrade over time. Protective foam will harden with frequent and repeated exposure to ultraviolet rays, the heat of summer, the cold of winter, rain, ice, snow, the hard knocks of being tossed around with other gear.
Additionally, the truth is that sometimes components just wear out. Straps, shells, liners, padding, buckles and other hardware all have a lifespan and your helmet is only as good as its weakest point, so things like threadbare chin straps, loose buckles or a sun-faded exterior can be a good indication it may be time for a replacement.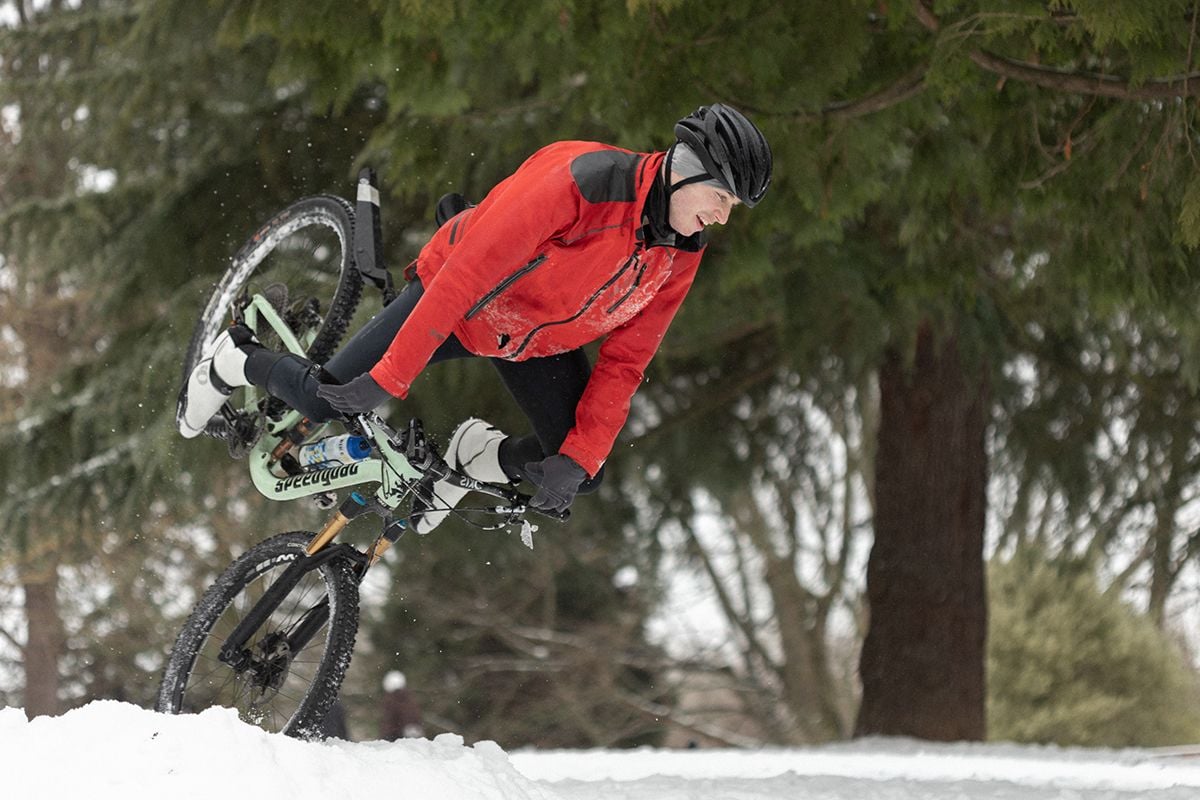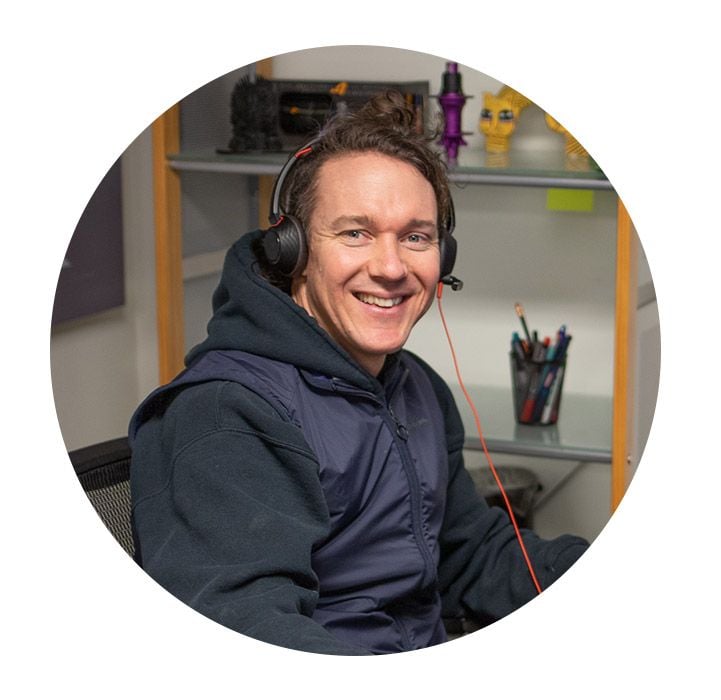 If you have further questions about the different kinds of bicycle helmets available, please feel free to reach out to our customer service team at the hours listed below.
Happy riding!
Email
[email protected]
Phone
1-800-682-0570
Hours:
Mon-Sat 8am-5pm PT
Our Most Popular Articles