Bicycle Helmets
The long and short of bicycle helmets is simple: wear one! There's no excuse these days. Once upon a time, complaints about bulky, hot, uncomfortable helmets with terrible aerodynamics were somewhat valid, but times have changed and advances have been made in both safety and technology. Racing at all levels requires a helmet, and common sense requires that anyone else on a bike should wear one, too.
Safety
Any helmet sold in the USA should meet the CPSC (Consumer Products Safety Commission) standard. Certification is usually displayed on a sticker inside the helmet. Any helmet with this certification will help keep you safer from impact when you ride. So what sets a given helmet apart from any other? Read on!
Intended Use
So, what's the difference between a road helmet, an MTB helmet, a time trial helmet, and so on?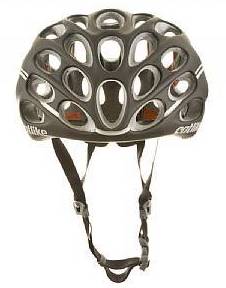 The design of road helmets tends to be focused on ventilation, low weight, and aerodynamics. More expensive road helmets are surprisingly lightweight and often have many vents that are positioned to encourage airflow over the head to provide cooling and reduce air resistance. Road helmets generally do not have visors, which can interfere with visibility when the rider is leaned over the bike. Higher-end road helmets tend to have better ventilation and lighter without compromising protection. The cool Catlike 2013 Mixino Helmet, for example, features 39 carefully-engineered air intakes and weighs just 245 grams. Less expensive options like the Bell 2015 Array Helmet will also keep you cool, comfortable, and protected on road rides.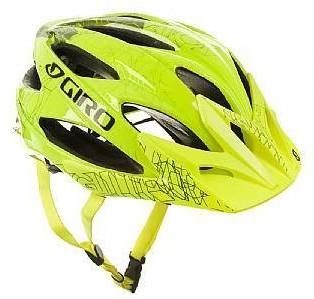 MTB helmets are designed to provide good ventilation at lower speeds. They usually have visors to provide a measure of sun protection in situations with variable shade conditions, when wearing sunglasses may not be practical. MTB helmets often also have a bit more protection on the back of the head, since falls that may injure this part of the head are more likely in rocky trail conditions. MTB helmets may also be perfectly appropriate for recreational cyclists and commuters who ride on roads. The safety standards are just the same; it's just a matter of what characteristics are prioritized in the design process. The Bell 2014 Sweep Helmet is a great example of a crossover helmet that's loved by roadies and trail riders alike.
Full-face MTB helmets are another matter. These are designed for downhill mountain bikers who want to protect their face and jaw as well as their skull. These are full-coverage helmets, extending down to the base of the skull in the back and along the jaw in front of the chin in front.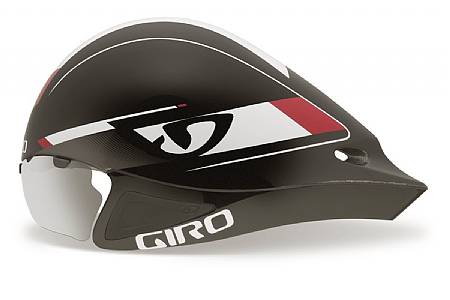 Time trial helmets are designed for fast road races when speed and aerodynamics are the most important considerations. These helmets often have much less venting and a rear "tail" to guide air over the rider's head and back without interference. Time trial helmets are impractical for any riding except their intended purpose, but when aerodynamics really matter, helmets like the Giro Selector TT Helmet make a big difference.
Multi-sport helmets are designed for more than just road and trail riding; they're also suitable for skateboarding, inline skating, and BMX riding. They tend to be more economical and provide good protection, but may be heavier and less well-ventilated than other options. They usually include a bit more rear head protection than most bike-specific helmets, since falling over backwards is more likely in other sports. Check out the Bell Faction BMX/Skate Helmet for a solidly protective helmet with skate-inspired styling.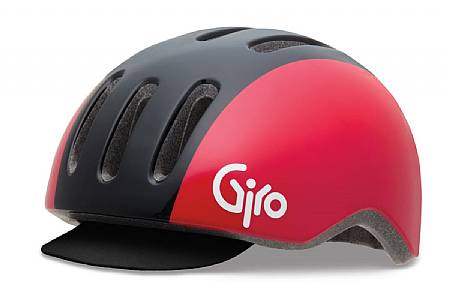 In addition, some helmet manufacturers have begun to notice the growing commuting and urban cycling market. They're making inexpensive and thoughtfully-designed city helmets for these riders, with urban styling and features like visors to keep sun and rain out of riders' eyes, safety light integration, and more. The Giro Reverb Helmet and the Bell Muni Helmet will both keep you safe and comfortable on city streets.
Fit
Fit is one way in which more expensive helmets are differentiated from lower-end models. Less expensive helmets, like the Bell Solar Helmet, are often one-size-fits-all, with adjustment systems to make them appropriate for heads of many sizes. Pricier helmets usually come in several sizes, which may make them more comfortable for people with unusually small or large heads. More expensive helmets often also have more fine-tuned adjustability, to allow a very custom fit.
It's important that your bike helmet fits you well-if it doesn't, it's not going to protect you very well! The number one most common helmet fitting mistake riders make is wearing their helmet tipped back on their head. The helmet should sit fairly level over your head in order to protect your forehead and the front of your skull.
A good way to test that a helmet fits you well is to adjust the helmet around your head and then leave the chin straps unbuckled while you shake your head "no." If the helmet moves around on your head considerably, it's probably not a good fit. The helmet should stay secure on your head even when your head is in motion.
Adjust the straps so they fit comfortably around your ears and under your chin when the helmet is on properly. Always keep your chin strap buckled-your helmet isn't going to do you much good if it flies off before you hit the ground!
When to Replace?
Helmets are designed to protect you from impact-once. Your helmet should always be replaced after any significant impact, even if it doesn't appear to be damaged. Trust us on this! (Once as a kid I attended a bike safety assembly at school. The presenter demonstrated the benefit of wearing a helmet by placing a watermelon inside a bike helmet and dropping it on the floor. Unfortunately, the helmet looked just fine but had been used one too many times for this demonstration, and when it hit the ground, the watermelon split right in half. Don't be that watermelon!)
Even if they haven't endured an impact, helmets should be replaced every three to five years. Pollution, UV rays, and weather can all weaken helmet components, and your safety isn't something to take a chance on.
If you have any questions or need any help choosing the right helmet for your riding style, don't hesitate to give us a call at 1-800-682-0570 or drop us a line at [email protected].
Our Most Popular Articles
About Us
All About Gear Inches
Bicycle Helmets
Bicycle Lights
Bicycle Pedals
Bike Fenders
Bike Seat Posts
Bike Stems
Chain Compatibility
Common Tire Sizes
COVID-19 Response
Cyclocross Tires
Grease, Lube, or Solvent?
How To Write A Product Review
Mountain Bike Road Tires
Older 26 Inch Tire Sizes
Older Tire Sizes
Privacy and Security
Racing/Performance Tires
Returns/Exchange Policy
Road Bicycle Wheels
Road Bike Handlebars
Shipping
Sidi Cycling Shoes
Tire and Tube Replacement
Tire Size Chart
Tire Tips
Tire Width
Tread Patterns
Tube Types