Veloflex Corsa EVO Tire Review

Gotta Start Somewhere
At the start of my cycling journey, the tires I rode were nothing special. I was an urban cyclist and my needs were simple: puncture resistance and durability. The bulletproof tires I used were awesome until I found the velodrome. Then I noticed that the same tires that were beating cars in traffic were getting dropped at the weekly club races. Frustrated, I went on the hunt for something fast and lightweight — tires that would let me feel like I was floating on the track, yet firmly planted at the same time.
I came across an online shop that imported high-end racing tires at great prices, which, you guessed it, was BikeTiresDirect.com. Sifting through the high-end brands, I discovered Veloflex. Compared to Continental, Schwalbe, and other rubber industry giants, Veloflex was different.
Their tires are handcrafted in a small Italian town using generations of cycling knowledge, and it shows with their sleek, supple tire casings. It's like when someone is wearing a fresh pair of Italian leather shoes, you can just tell they're well-made. Safe to say, my idea of what a bicycle tire should feel like was never the same.
Eight years after that chance encounter with BikeTiresDirect I started working for them! Everything came full circle when the new Veloflex Corsa EVO Clincher flashed across my desk. I knew I had to take them to the tarmac.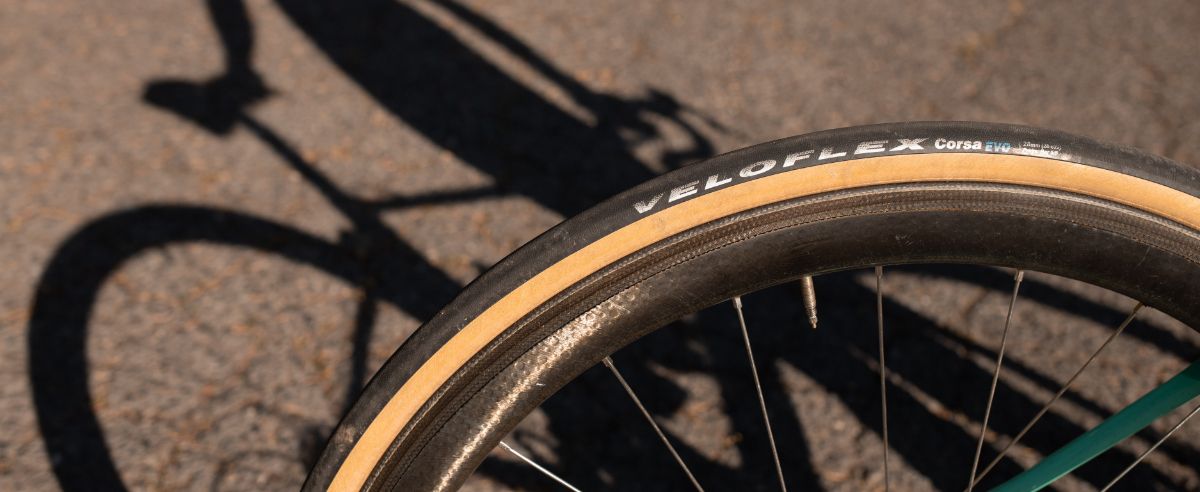 Artisanal Tire Makers
Veloflex was founded in Italy in 1981 and rose to prominence as an artisan producer of professional tubular racing tires. The Giro d'Italia? Tour de France? Vuelta a Espana? Yes, their tires have had podium appearances at all the grand tours. They've carried the same passion for craftsmanship into the present with modern offerings for clincher and tubeless-ready tires.
Veloflex is the tire of choice for numerous professional racing teams all over the world, but you won't find an off-road tire under the name Veloflex. Their craft is purely centered in the art of road racing. They are committed to making tires roll fast on smooth pavement.

First Impressions Are Everything
With all that said, I've "cat'ed up" since my early days at the velodrome and have ridden more than my fair share of road tires along the way. It's a bit of a trope to say, "I was skeptical," but I was. Tires these days are all talk and no bite.
Out of the box the tires felt exceptionally tacky, which is always a good sign. The casing on the Corsa EVO model is 320 TPI (Threads Per Inch), and that is as high as they come for road clincher tires. Generally, the higher the TPI, the lighter and more supple the tire is — the Corsa EVOs were no exception at 230 grams per tire in the 700 x 28mm size.
I carefully mounted a set of 28mm gumwall tires on my somewhat old-stock Zipp 303 carbon clinchers. No time was wasted wrestling the tire onto the rim, and they slipped right into place with ease. With the bead in place I inflated to 78 PSI front and 82 PSI rear (the secret's out, my race day tire pressure is revealed!) and zipped on my kit for the first ride.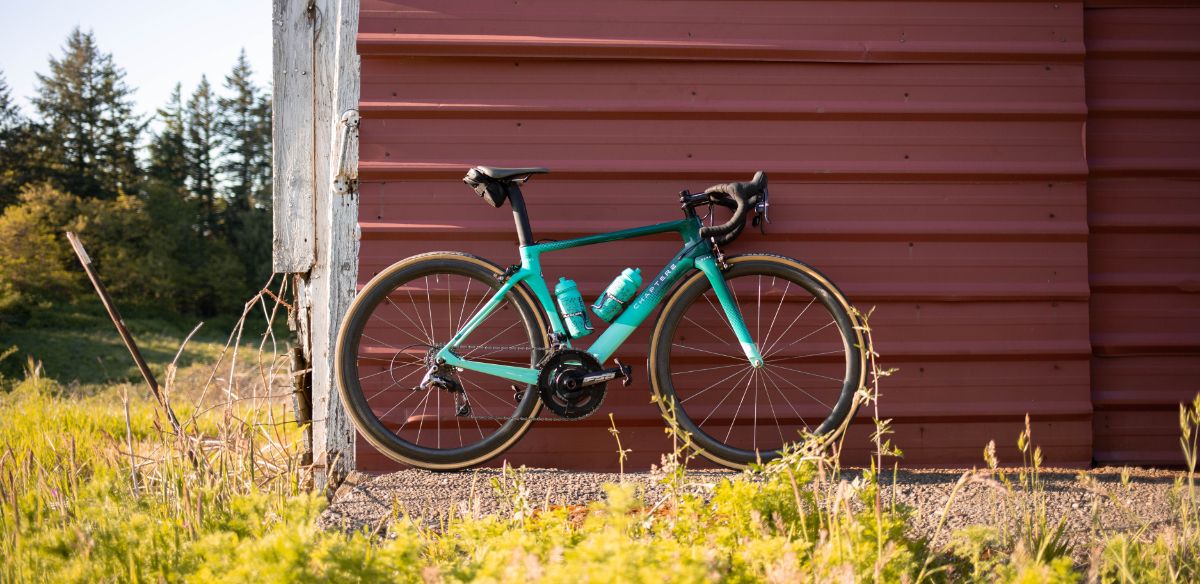 The Test Ride
It was a brisk Portland, OR spring day with a touch of moisture on the road. The perfect conditions to test the limits of a new tire. The Corsa EVO's first challenge was making it out of the city without a flat...and they passed.
I cleared the confines of the urban environment without any punctures from glass, nails, tacks, or whatever debris might be strewn across the bike lane. When I made it to the climb, I was really enjoying the ride. A little bit of weight savings in the rubber department goes a long way, and I really noticed the improved rolling resistance in my struggle against gravity.
Once I had crested the top of the climb, the road turned downward and I soared down steep slopes and meandering curves. The tires performed impeccably on the slightly damp road surface. The same tackiness I felt when I pulled the tires out of the box could now be felt through the bike as I leaned hard into every corner. I've honestly never ridden a tire with such confidence-inspiring descending capabilities.
To cap things off, what's a good bike ride (even a road ride) without a bit of dirt? For being a lightweight racing tire, the Corsa EVO rolled over loose gravel like it was right at home in the Strade Bianche. The wider profile of the 28mm tire kept me feeling in control while at speed, and to my pleasant surprise, I didn't have any cuts in the sidewall or center treadline. Before long, I was safely back on the pavement and headed home for an espresso and a pastry.
Rubber Reflections
A few weeks after that first ride, the Veloflex Corsa EVO were at home on my bike. They've withstood daily training rides, a few race days (podium included!), and even a few more gravel roads — all without a single flat!
This is all very impressive (especially if you've ridden in Portland), but what stands out most to me is feeling that very same sensation from years ago. A reimagination, if you will, of what a road ride can feel like. That feeling of confidence when you're carving down a windy descent or the light and airy feeling on the road when you're powering up a punchy ascent.
If you are looking to "break the mold" from your average road racing tire, I'd recommend a handmade Veloflex Corsa EVO road tire in the size, color, and casing of your liking. Regardless of whether you are a joy rider or joy racer, Veloflex will not disappoint.
If these sound like the tires you've been waiting for, you can get them here, and please leave a review on the site to let us know what you think!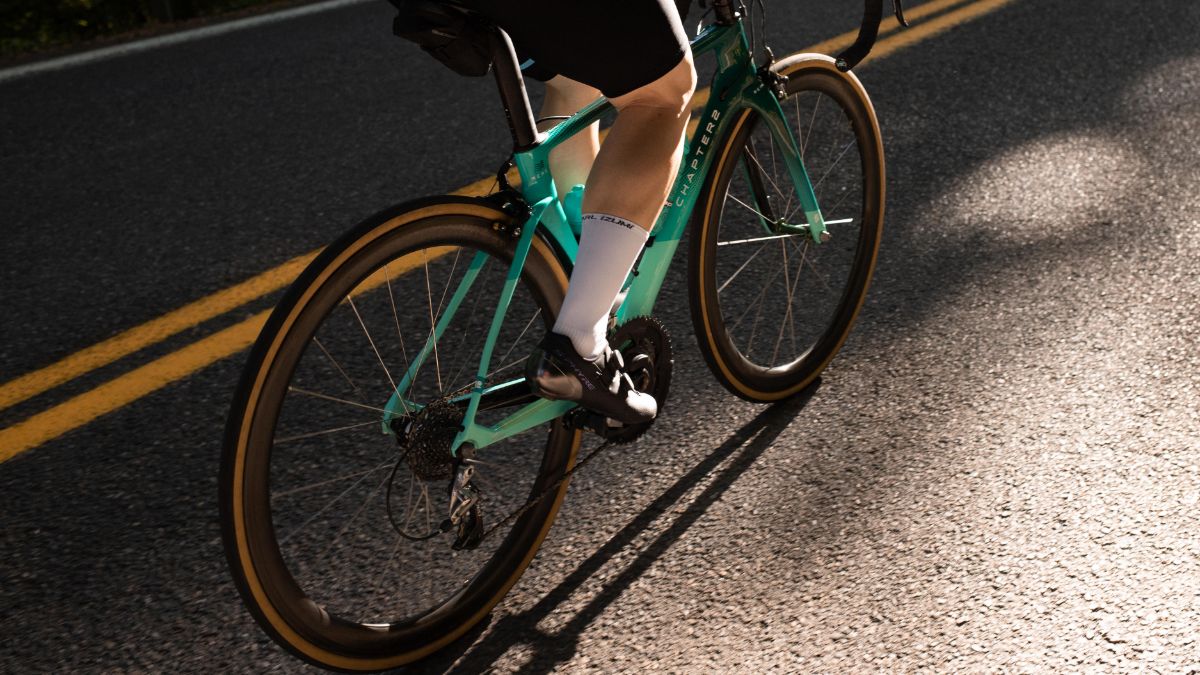 Emmett Culp is a racer and a member of BTD's marketing team. He is currently racing his bike across Quebec with a Canadian professional cycling team. Follow him on Strava or Instagram.
Our Most Popular Articles