As part of our 20th-anniversary celebration, we're chatting with some of the employees who have helped build BikeTiresDirect into what it is today. In this interview, we speak with Mat from Marketing. Mat is a graphic designer and plays a critical role in our marketing team.

How long have you worked for BikeTiresDirect?
I've worked at BTD since 2011.

What's your fondest memory at BikeTiresDirect?
My fondest memory working for BTD was the support I received from my coworkers and company after a bike accident in 2012 left me paralyzed from the chest down. I'm forever grateful to the company and its employees.

Do you have a bike that you consider a favorite, or one that you ride the most?
I ride a Lasher XC handycle.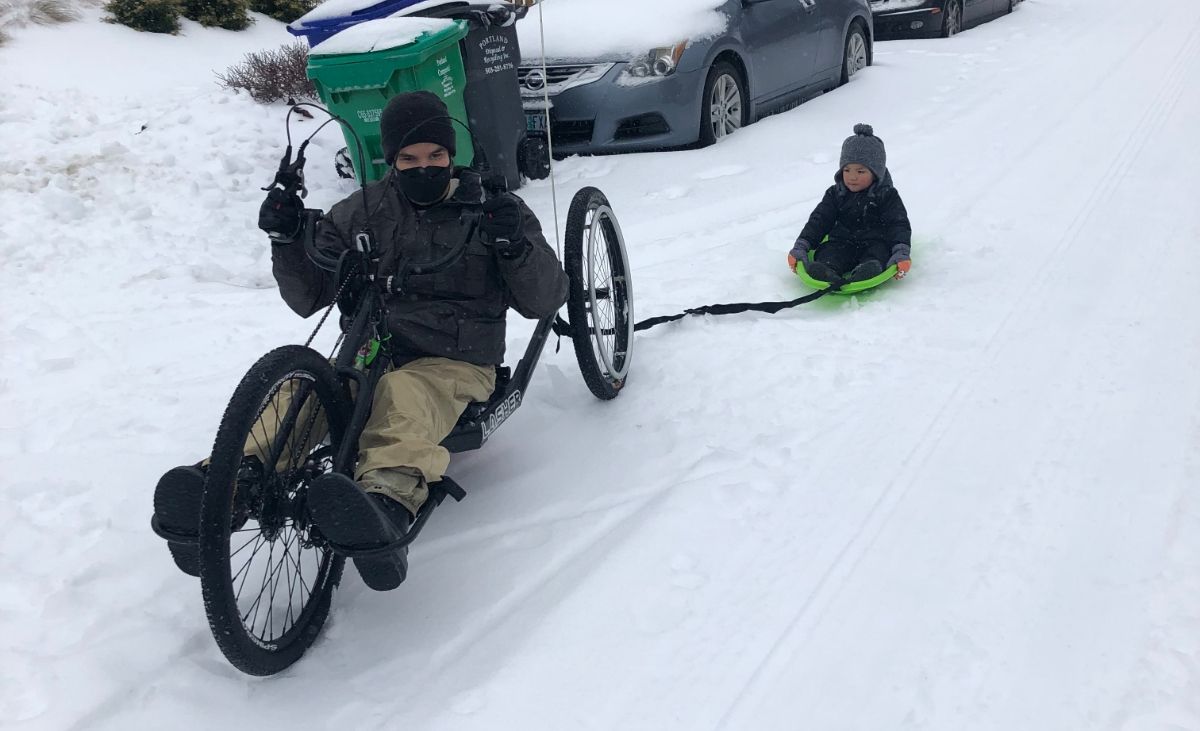 Do you have a favorite bike ride?
I don't really have a favorite ride, but rather a hodgepodge of memories I tap into when I need them - from the countless rides I've done from racing and riding BMX as a kid, navigating traffic as a bike commuter in Orange County, CA, and racing and riding in the Pacific NW.

What's your tire of choice?
My current tire of choice is Continental's Race King. It rolls really well on pavement, has good grip off-road, good protection from flats and is priced right.

If you were a bike component, which would you be and why?
If I was a bike component I would be a 16t freewheel. It's simple, versatile, and timeless.

How did you hear about BTD before you started here?
Before I started working at BTD I shopped at BTD. I worked on all my bikes myself, and BTD was a great place to find the best deals and the staff knew their stuff whenever I had questions.

To learn more about BikeTiresDirect and meet other members of our team, visit our 20th Anniversary Hub.

Shop Our Anniversary Sale!
Our Most Popular Articles