Bike Fenders And Rain Gear

Fenders
Riding in the rain can be a challenge. Fortunately, much of it boils down to having the right gear for the conditions. Here in the Pacific Northwest that primarily means one thing — fenders. A proper fender setup can mean the difference between enjoying hours in the saddle or soaking through your clothes in the first twenty minutes, potentially ending your ride. Fenders will keep you clean, chipper, dignified, and dry — versus arriving at your destination coated in mud, face speckled with grit and road spray.
Explore Fenders.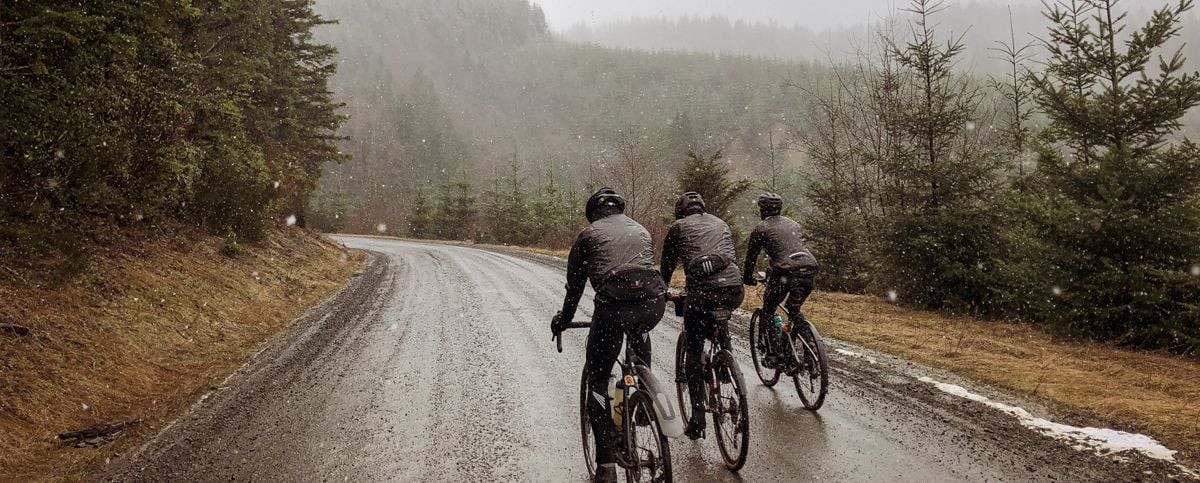 Full Fenders
With modern cycling standards trending toward increased tire clearances and versatile mounting configurations, there has never been an easier time to accommodate full fenders. The gravel, adventure, and road plus movements have created a huge uptick in fender compatibility.
A classic full-wrap setup will insulate not only the rider and their feet, but will protect your bike's entire drivetrain and componentry from grit, mud and caustic road spray. Trust us, you will wonder why you didn't do it sooner.
Available in most standard sizes from 26" to 650b to 700c, full fenders will transform your winter riding experience immeasurably. Try Portland Design Works Full Metal 700c Fenders or their 650b models, both of which feature lightweight aluminum construction, secure attachment, and innovative safety-release mounting tabs and are designed for bikes with or without eyelets.
Planet Bike Cascadia Fenders are another solid, low-hassle option. The aforementioned models all feature integrated mudflaps for increased coverage down low and will have all mounting hardware and tabs included. Full fender coverage takes the mess out of wintertime group riding, not only for yourself, but as a courtesy to those around you who might be on the receiving end of your road spray.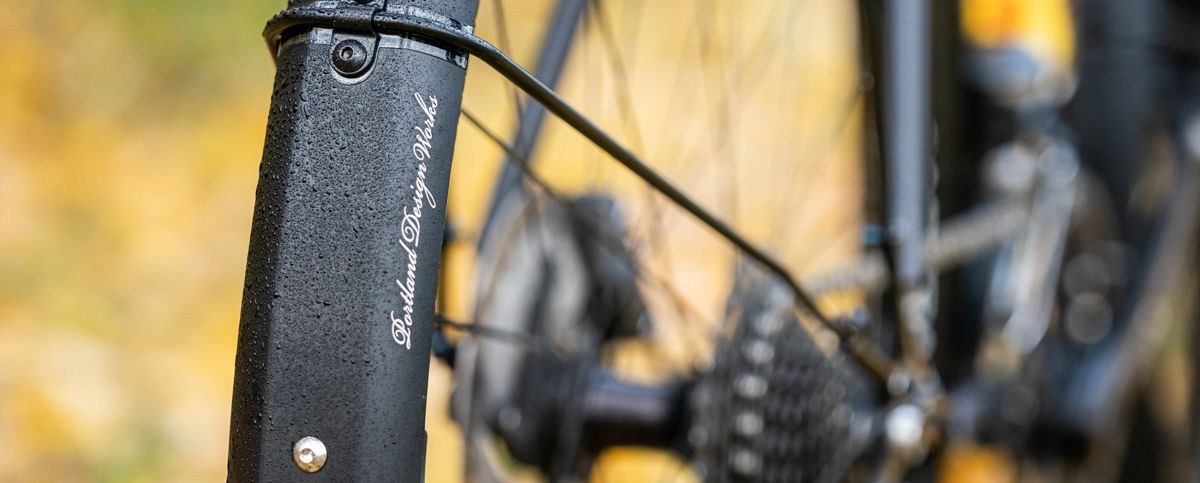 Road Bike Fenders
Road bikes have traditionally been a challenge for fenders due to tight clearances, oversized tube shapes and aero-focused design features.
Historically roadies were limited to short, semi-effective rear fenders and clip-on styles, but fortunately many contemporary options have designed around these issues to offer full coverage — for example the durable Portland Design Works Poncho Fenders, the easily-adjustable SKS RaceBlade Long Fender Set, or the stylish aluminum SKS Edge AL Fenders.
Mountain Bike Fenders
Contemporary mountain bikes, particularly in the full-suspension realm are not generally designed for fenders. Rough, tangly debris-strewn trails create clogging and seizing hazards such that most generally gravitate to minimal fork and seatpost-based mud guards simply to keep grime and spray to a minimum.
The Ass Savers Mudder Front Fender is a stellar choice — easily mounted between the stanchions of your suspension fork, it can be attached and removed in seconds.
For fans of Fox suspension forks, the Fox Factory mud guard is a great proprietary option designed specifically for Fox's new 36, 38, and 40 suspension forks. Proprietary materials and a sturdy 4-point direct-mount attachment mean no rattling, unwanted play or unnecessary adjustment.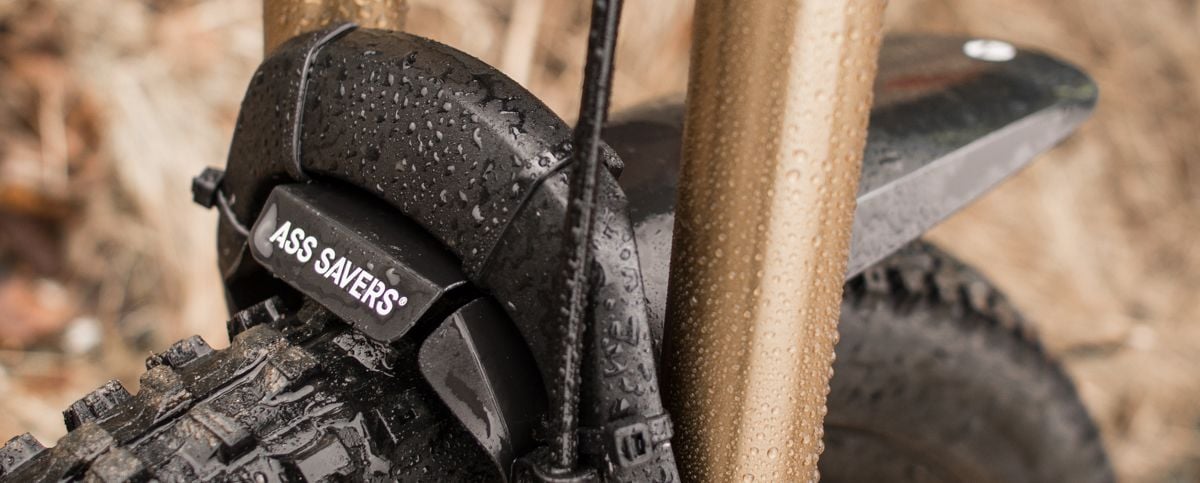 Quick and Easy Fenders
Clip-ons offer the least amount of insulation from the elements but will certainly help in mitigating the worst of the directional up-spray from soaking your face and backside — which inevitably cuts your rides short. The obvious advantage here is that they work with just about any frame design or configuration.
The Topeak Defender RX 279er Rear Fender and the SKS X-tra Dry Rear Fender clip on to your seatpost saving your posterior from the worst of the elements. The Ass Savers Big Fender Gen. 4 is an ultra-minimal design popular with mountain bikers and gravel riders which simply snaps around your saddle rails, then clips off when not needed.
For your front wheel, consider the inexpensive SKS S-Board Front Fender or the Portland Design Works Origami Front Fender. Both of these mount beneath the downtube and prevent front-end grit, mud, and road spray from soaking your face, feet, and drivetrain.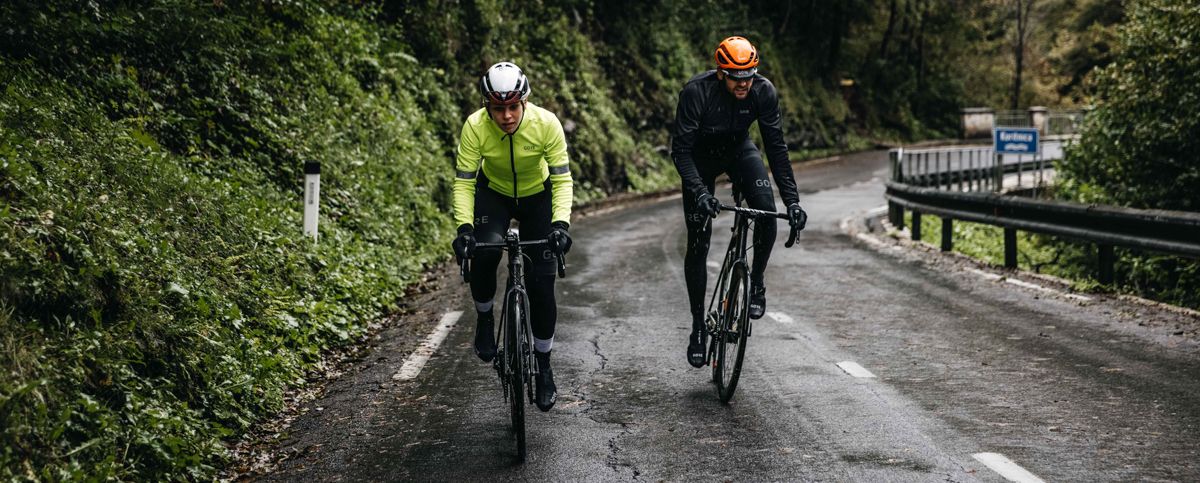 Footwear
The feet are always the first to go. The reality is that shoes are typically the weak link in wet weather and when temps start to drop. The usual culprits are road spray from the front tire (see full fenders) and moisture seeping in from above via waterlogged sock and tights.
While varying conditions dictate varying approaches, there is no denying the effectiveness of waterproof overshoes, insulated booties, and deep winter boots for keeping the weather at bay and your feet warm and dry.
Winter Boots
The most effective defense against wet weather and icy temps is full winter boots. As a rule, they generally tend to be waterproof and deeply insulated, offering high-top cuff designs and beefier tread patterns for inclement conditions.
Shimano's flagship winter boots feature a fully waterproof Gore-Tex membrane, SPD-compatible pedal interface, BOA closure mechanism, instep and ankle-wrap coverage flaps to keep your feet snug through the worst of days.
In the 3-hole road cleat department, Fizik's R5 Artica GTX Road Shoe is a stellar example of a lightweight, agile, carbon midsole road shoe reimagined for deep winter conditions, utilizing a similar design approach to XC ski boots with an internal speed lacing system housed within a waterproof Microtex shell and zipper exterior.
For shoulder seasons and mild winter conditions, Lake offers the CX 146, a mid-weight high-top 3-hole road boot that balances breathability and waterproofing, while also coming with a quick-fit adjustment system that allows easy entry and exit with gloves on.
Explore Winter Shoes.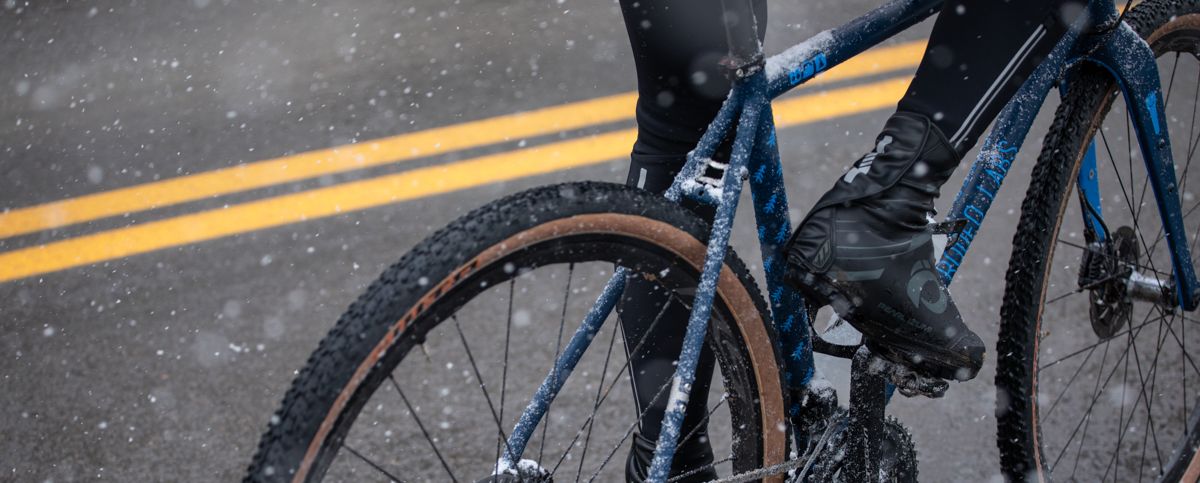 Shoecovers
Stepping back from a full winter boot, the next strata of protection is shoecovers. This approach works best in milder conditions where a deep winter boot is overkill but rain is still in the forecast.
Overshoes offer the benefit of using your existing cycling shoes — be they road, mountain or gravel — while simply slipping an insulated neoprene or Gore-Tex layer over the top.
The Castelli Perfetto is a purposefully-designed deep winter overshoe that is both stretchy and lightweight with a layer of Gore-Tex Infinium Windstopper fabric and an ample YKK waterproof zipper, which is easy to adjust with gloves in winter conditions.
A slightly more minimal overshoe is the Castelli Diluvio UL, which offers a high cuff of snug 3mm neoprene, sealed seams, and an adjustable under-foot velcro closure to dial in the perfect fit.
Explore Booties and Shoe Covers.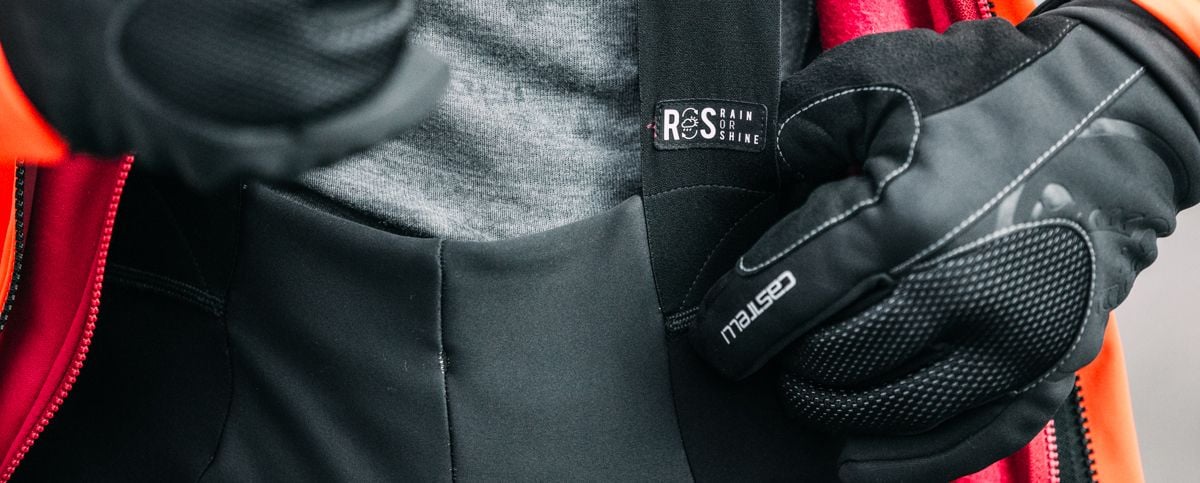 Gloves
While it is often said that no glove will stay dry forever, we have a few suggestions that might just prove such statements wrong.
For longer rides in deep winter conditions, especially in the rain, we have found two things to be consistently true of gloves — 1. layering shell-and-liner systems and 2. packing multiple pairs (dry backups in a sealed Ziploc can be a lifesaver). This is going to keep you warmer, drier, and consequently happier while riding longer.
The Castelli Perfetto RoS winter glove is an exceptional addition to your winter riding lineup. The Perfetto uses GoreTex Infinium to create a fleece-lined winter glove that is deceptively warm, yet thin, dextrous, and lightweight. A long extended cuff tucks nicely inside the sleeve of your rain jacket creating a snug weatherproof seal.
Showers Pass has done something truly extraordinary with their Crosspoint gloves by creating a knit glove that is fully waterproof. Yes, you read that correctly. By nesting a waterproof Artex membrane between a merino inner and a traditional knit outer layer, Showers Pass has come up with one of the most versatile and dextrous light/mid-weight wet-weather gloves available.
Explore Full Finger Gloves.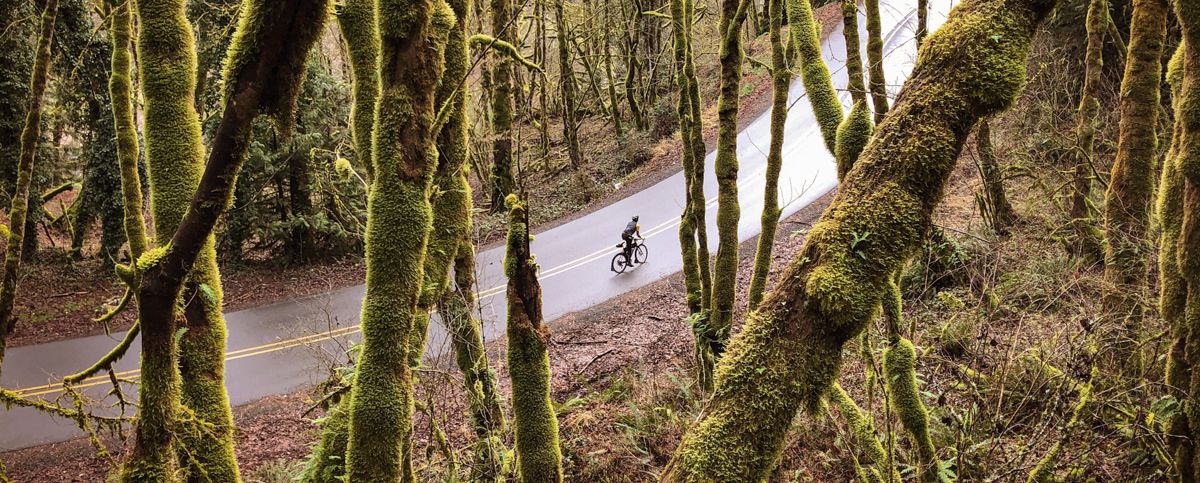 Our Most Popular Articles