Become an Affiliate.
Become an affiliate for BikeTiresDirect and earn commissions on qualifying sales by linking your channel with our extensive collection of cycling products.
Email us at [email protected] with your request to become an affiliate, and we'll follow up with a form to get all of your details.
Program Details:
Partner with Us: Approved affiliates earn big for referring audience members to our site. We offer links and banners, a simple set up process, high average order value, QR code capability, and generous payouts. Setup is simple, and you'll work directly with us without any service or middle-man, so we can pass the highest possible payout directly on to you.
Payout: Default payout is 6% of order sale amount with up to 9% payout on select products.
Attribution: Credit is given to the last click for orders placed within 30 days of that click.
Payment Details: Affiliate commissions are calculated by the 15th of each month for the prior month. If the commission balance due exceeds $50, payment will be sent by the end of the month; otherwise the balance will carry forward. All commissions will be processed in US currency.
Backorder items purchased during the 30 day attribution window and subsequently shipped to the customer will earn affiliate commission credit, but the commission will be included in the month the product is shipped.
Cancellations and Chargebacks: An action may be affected by cancellation, return, fraud, shipping restriction, or demonstrated violation of policy.
Calculations and Tracking: All tracking, reporting, and calculations will be conducted by BikeTiresDirect. Visitor tracking is based on a Transaction cookie. For user's that are signed into their account, the same Transaction cookie will be used across devices, so a commission will be earned even if the user completes the transaction on a different device.
Velotech Affiliate Campaign Agreement Details
1. Introduction
1.1 This "Affiliate Campaign Agreement" (hereinafter "Agreement") is between the affiliate partner, hereinafter referred to as "Media Partner" and the provider of the affiliate program service, Velotech, Inc (hereinafter referred to as "Provider"). The Media Partner and Provider are hereinafter collectively referred to as the "Participants." The Agreement describes the specific terms of engagement for "Electronic Insertion Orders" (hereinafter "EIOs") for which the Provider agrees to compensate the Media Partner in the form of payments, hereinafter referred to as "Payout(s)." The activities performed by both Participants in the creation, execution, and transactions associated with each EIO are hereinafter referred to as "Actions."
1.2 This agreement does not guarantee or represent that the Media Partner will perform an Action. This agreement makes no guarantee or representation that Actions will be successful and earn Payout.
2. Term and Termination
2.1 Term: The term of the agreement is recognized as one year from the date the Agreement is signed by both Participants. Agreements renew automatically. Participation on the part of the Participants is voluntary. Either Participant may terminate participation in the program, including terminating EIOs, at any time.
2.2 Termination Consequences and Process:
In the event that any advance payments were made to the Media Partner by the Provider in anticipation of future Actions not performed by the Media Partner, the Media Partner agrees to refund these monies.
Payouts earned prior to termination must be paid by the Provider, regardless of the current status of the EIOs that earned the Payouts.
In the event of termination, the Media Partner agrees to discontinue immediately the use of all content and material, hereinafter referred to as "Creative," provided by the Provider.
All confidential information provided by either Participant shall be promptly returned to the provider of the information or destroyed and all license for use of Creative shall be considered terminated.
3. Confidentiality and Intellectual Property
3.1 Confidentiality: For the purpose of this agreement, "Confidential Information" refers to all data and information, including but not limited to financial, technical, customer-related, pricing, technical, trade secret, margin data and information. Provider and Media Partner agree to hold in confidence all Confidential Information and to use this information exclusively to fulfill the purposes of this agreement. Confidential Information may not be duplicated or copied for any purpose outside of this agreement. Further, Media Partner and Provider agree to restrict access to Confidential Information only to employees directly involved in and necessary to the execution of duties of this agreement. In the event of a legal request for information made by a government body or as the result of a court order or legal proceeding, the receiving Participant agrees to notify the non-receiving Participant promptly and assist in ensuring Confidential Information be disclosed only for the purpose of the specific request as required by order or law. In the event the legal expenses are incurred, Provider and Media Partner agree that each party shall be responsible for the payment of its own legal expenses.
3.2 License: The Media Partner is granted a non‑exclusive, non-transferable, revocable, royalty-free license to use the Creative provided by the Provider to the extent necessary to perform the Media Partner's EIO obligations, pursuant to the terms set forth herein.
3.3 Definition of Intellectual Property: For the purpose of this agreement, "Intellectual Property" will be understood to include all current and future Provider registered as well as unregistered trademarks, registered and unregistered copyright, domain names, logos, graphic designs, photography, videos, and data. Further, both Provider and Media Partner agree that neither shall attempt to claim ownership of or acquire Intellectual Property of the other.
3.4 Prohibitions and Promotion Methods:. The following promotions of Creative are strictly forbidden, unless explicitly authorized by the Provider in writing, and will be considered grounds for termination:
acquisition of and promotion to leads based on third-party sources, including but not limited to purchased customer lists and contact information not provided to the Media Partner directly by the customer.
Actions involving automation or subversion, including robots, hidden fields or frames, subversive redirects, iframes, automated software, and/or any automatically generated Action.
Incentives as a means of generating Actions, unless authorized by the Provider
4. Governing Law and Venue, Indemnification, Representation, and Disclaimers
4.1 Representation and Warranties: Each Participant represents, warrants, and undertakes that its performance will comply fully with all regulations, laws, and rules under the Agreement; that performance of the obligations of the Agreement do not constitute a breach of any obligation to any third party or infringe on the rights of any third party; and that it has the full authority to agree to and carry out the obligations set forth in the Agreement.
4.2 Indemnification: Each Participant agrees to defend, indemnify, and hold the other Participant and its respective directors, officers, employees, subcontractors, agents, and shareholders ("Indemnitee") harmless against all costs, claims, liabilities, suits, damages, expenses (including legal fees), settlements and judgments claimed, incurred, or sustained by third parties ("Claims") for the breach of this Agreement by the other Participant, provided (a) the Indemnitee notifies the other Partner in writing within 30 days of receipt of notice of any Claim; (b) the Indemnitee shall not be subject to admission of fault in the settlement of any Claim without the Indemnitee's consent; and (c) Indemnitee agrees to provide information and reasonable assistance as required in this Agreement. At the expense of the Indemnitee, Indemnitee reserves the right to participate in the defense of any Claim, with such defense not constituting a reduction or waiver of responsibilities under this Agreement.
4.3 Liability Restricted to Payout Fees: Financial liability of each Participant to the other in tort for any statutory or legal action or common law shall be not exceed the Payout fees paid by the Provider to the Media Partner except in the case of specifically excluded losses.
4.4 Liability for Data, Customers, Reputation, and Profits: Neither Participant shall be liable to the other in tort for any loss of data, customers, reputation, or profits, except in the case of specifically excluded losses.
4.5 Restrictions on Liability Limitations: No limitation of liability that is restricted from exclusion under law shall be permitted to limit liability.
4.6 Governing Law and Venue: This Agreement will be governed by the laws of the State of Oregon unless the Participants mutually agree otherwise in writing. The State of Oregon shall be the exclusive forum of any disputes under this Agreement.
5. General
5.1 Assignment: Provider or Media Partner may assign any or all of its rights under this Agreement. Provider or Media Partner may transfer or subcontract any or all of its obligations under this Agreement. Notification must be provided, and either Participant reserves the right to terminate.
5.2 Record Keeping and Right to Audit: During the term of this Agreement and for a period of one (1) year after the end of the Agreement, Provider and Media Partner agree to maintain books and records sufficient to demonstrate compliance with the terms of this Agreement during the term of this Agreement and for a period of one (1) year thereafter. Copies of such records shall be made available to the other Participant upon written request.
5.3 Waiver of Remedies: Any waiver of rights or delay in exercising provisions of this Agreement on the part of either Participant shall not limit, restrict, or prejudice the rights of that Participant, and shall not constitute a waiver of that Participant's rights in the event of a future breach.
5.4 Force Majeure: In the event of circumstances constituting "Force Majeure," including but not limited to war, terrorist activity, fire, acts of God, governmental action, telecommunications or wide-scale technology failure, or flood, neither Participant shall be liable for delay or inability to complete or perform obligations of this Agreement, provided direct correlation between the "Force Majeure" event and the delay or inability to complete the obligation is provided by the Participant that was unable to perform the obligation(s).
5.5 Entire Agreement: Amendment to this Agreement may be made only in writing and agreed to by both Participants. Each Participant agrees that no warranty or representation outside of this Agreement has been relied upon and that this Agreement constitutes the entire agreement between the Participants. Furthermore, each Participant agrees that this Agreement supersedes any previous agreement
5.6 Notices: Notices required under the provisions of this Agreement shall be provided in writing. Acceptable forms of transmission include pre-paid first class letter or air-mail or shipping service utilizing a signature-required delivery.
5.7 Severability and Survival: Any provision set forth in this Agreement determined by a court or ruling body with jurisdiction over the Agreement to be unenforceable, illegal, or invalid shall be considered not a part of this Agreement, but the validity and enforceability of the remaining provisions of the Agreement shall be unaffected. Participants agree to participate in a good faith effort to modify any portion of the Agreement determined to be invalid, in order to maintain the intentions of the Agreement. Provisions of this Agreement that should reasonably be expected to survive the expiration or termination of this Agreement shall survive such expiration or termination.
5.8 Electronic Signatures: The Provider and the Media Partner acknowledge that clicking-through an acceptance of this Agreement on a web site or through an electronic form constitutes a waiving of requirements of regulations, rules, statutes, laws, or ordinances that require an original signature and document delivery or retention of records in a non-electronic format and constitutes submission of an authorized electronic signature and enters that Participant into a legally binding contract.
5.9 Relationship of the Parties: The relationship between the Provider and the Media Partner is that of independent contractors. No partnership, association, joint venture, or agency relationship is created by this Agreement, and neither Participant shall have the power to create a liability against or bind the other.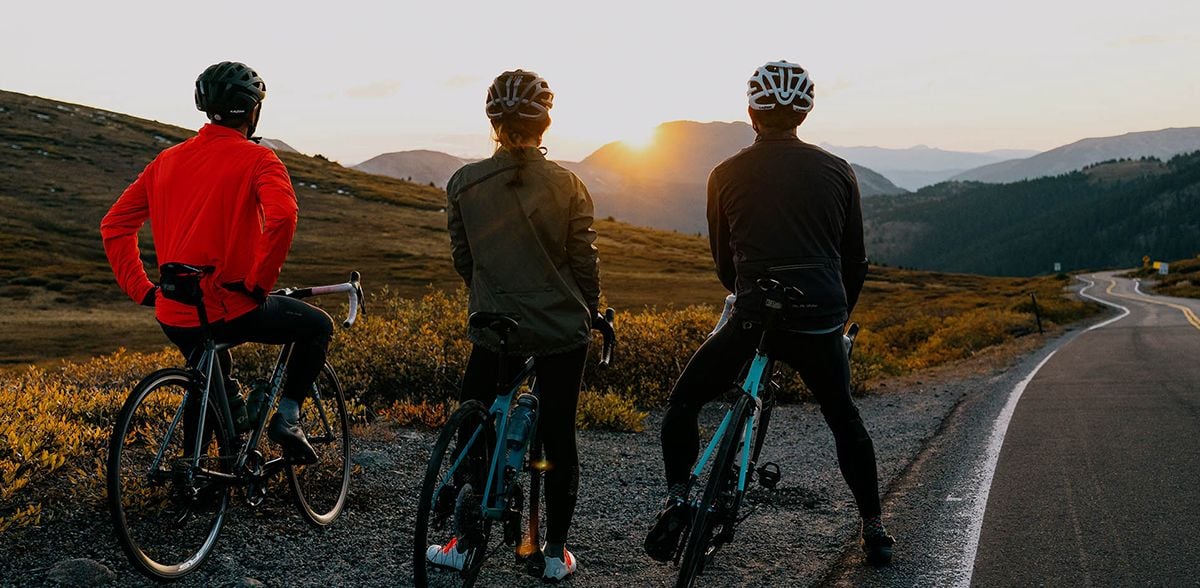 Our Most Popular Articles