2020 By The Numbers
As we come to the close of an extraordinary year, we are taking a moment to look back at a few of the wonderful things that kept our spirits high and our pedals turning in 2020.
From donating bicycle parking structures to a Portland nonprofit whose mission is to help end modern-day slavery, to the 81,000-plus customers who rounded up purchases to contribute to causes including leukemia research, and MTB trail-building advocacy — together, we gave back to our communities in ways both big and small.
Our bike rides took us on new adventures where many of us had firsts: first 130-mile self-supported ride, first 200-mile ride, and first-year riding for a professional team.
Between all the summer climbs and cups of coffee, many of us welcomed new furry friends to our families.
As we close out this year, we want to thank all of you and each and every staff member for helping us put some positivity back into 2020. Here then, in infographic form, are some of the figures that stood out to us.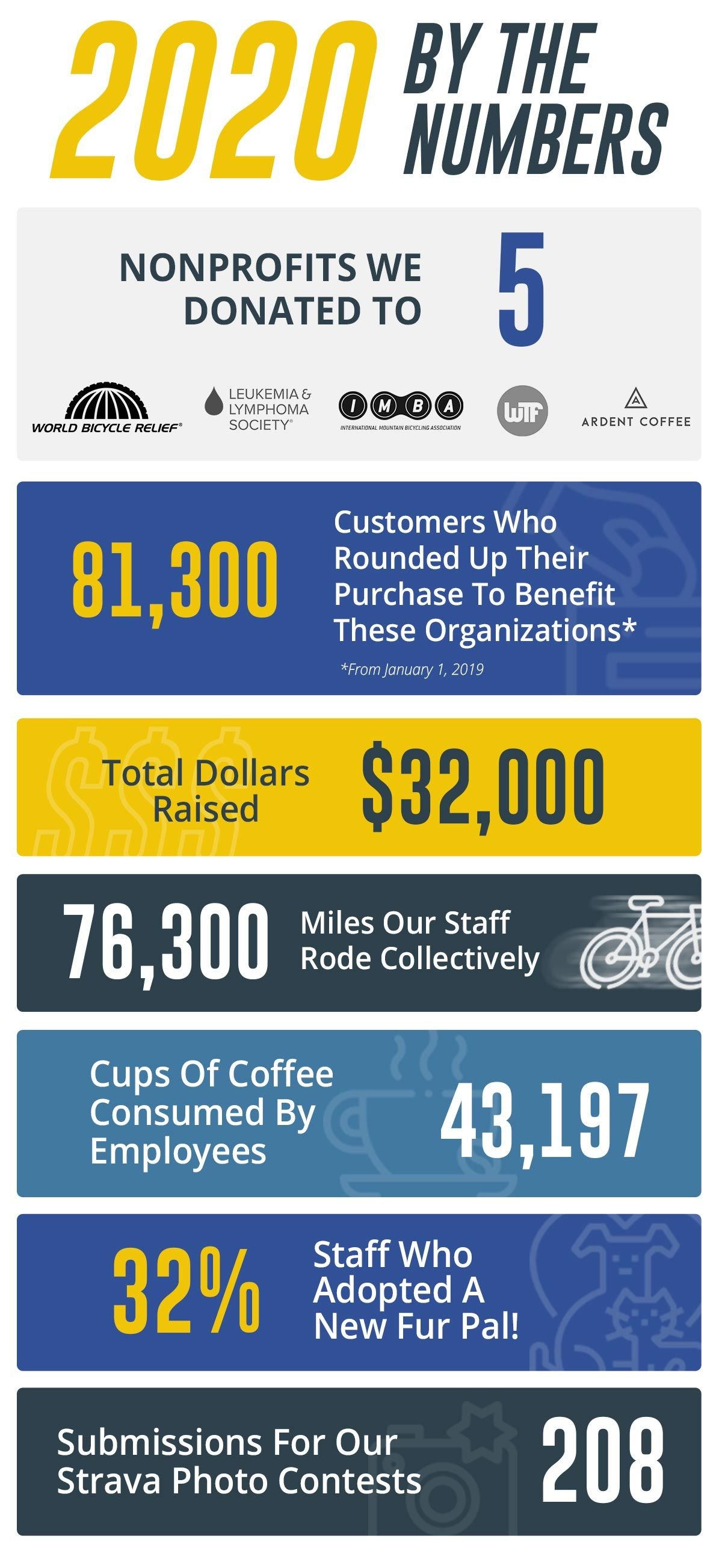 Our Most Popular Articles