Garmin
Daily Commuter
NYC & Suburbs
Good but Could be Better
I've had two of these. They work well with my Garmin Edge and are reasonably responsive to changes in heart rate. The strap needs to be run under water before you put it on, and I rinse/soak the strap (with the monitor unclipped) after every ride (3-5 rides/week).
Why have I had two? They seem to need to be replaced every couple of years. After several months you'll see accuracy drop/disappear, which is usually fixed by replacing the battery. But after a couple of battery changes, the monitor craps out totally and battery replacement doesn't fix it. As an annual cost it's not a big deal, but it's odd that this item has such a short lifespan. By comparison, my speed and cadence sensors have never needed to be replaced.
And the comments about battery replacement are spot on. '70's-era tiny-screw technology. Use the right screwdriver, put on your patience face, and soldier through. Seems like Garmin could come up with a more human-friendly design.
Thank you for your feedback.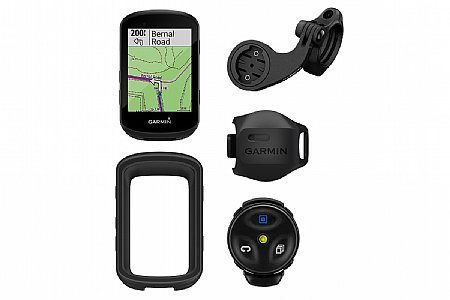 Cycling Enthusiast
So Jo, UT
Great Unit and package price
I went from an edge 510 to this and couldn't be happier with it. I haven't ridden on the road with it yet so I can't speak for how the road mapping works, but on the trails, it is awesome. It has the trails preloaded on the device so it tells you what trails are coming up at as you approach splits in the trail. That means no more stopping to use the trailforks app on my phone to make sure I am going on the right path for new trails I haven't ridden. One thing my 510 has that I haven't figured out on the 530 is the ability to label specific bikes. I'm not saying it doesn't have it for sure, I just haven't figured out how to do it or not does have it. I ride MTB, road, fat, tt, and cross and have sensors on all my bikes. On the 510 I would select which bike it was and the sensors would sink up as long as I didn't forget to do it before I started the ride. Speed was always recorded at least by GPS, and by the sensor if I had one on that specific bike, if I forgot to select the bike it would recognize the cadence or power sensors for example and wouldn't record that data. So far what I have noticed on the 530 is the bike choices are set up more like genres like road, MTB, gravel, etc. I am hoping that since I have paired all the various sensors to the unit that it will automatically connect to the sensors once I get going. It is winter now so I am only riding my fat bike so I haven't been able to determine if that is the case. I will admit that I haven't invested much time into playing around with it because I just assumed it would work like the 510, well it doesn't so I need to put some time into learning more about it. The Bluetooth seems to have better functionality than the 510 especially with call and text notifications.
Thank you for your feedback.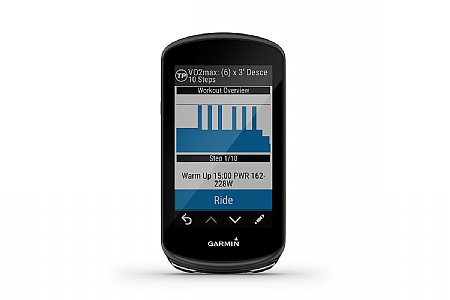 Cycling Enthusiast
Portland, OR
Excellent Bike Computer - full of surprises
I upgraded to the Edge 1030 Plus from an Edge 520 Plus. I was immediately amazed how good and fast the 1030 Plus is and how deficient the 520 Plus was. The battery life is amazing - I can go on several rides and don't have to even think about charging - while on longer rides on the 520 Plus I had to take a battery pack and cable with me and ran into issues with the Micro USB connector. The 1030 is solid - has an acceptable display and very useful functions/features that I am still discovering. The firmware seems to be solid and stable.
A feature that I thought that I would not use frequently is the navigation. I create routes in Strava and started to discover new routes or to become more adventurous. The navigation is really helpful as you don't have to wonder when to turn or stop to look at your phone. Very useful in cities - you can concentrate on the traffic. Re-routing is also ok and sufficiently fast. The touchscreen works well - so far used only in winter only with gloves - no problem. Can't wait for spring. It has a lot of options for configuration - have not tried everything. I love the climb feature and Strava routes and other pleasant surprises and can't wait to use the unit for mountain biking.
Although I got it at BTD at a great deal I was initially hesitant if I should spent this much money on a bike computer - especially since I already had the (slow) 520 Plus. I can say that it was worth to upgrade and I am surprised how much more useful functionality and features the 1030 Plus offers combined with good integration with the GarminConnect App. Considering the frustration and the hassle with external battery packs on my old computer the 1030 Plus seems to be the best solution for all-day riding. Highly recommended.
Thank you for your feedback.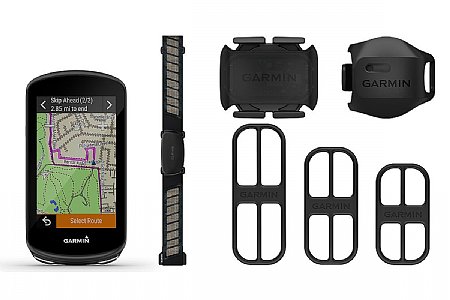 Cycling Enthusiast
Camarillo, CA
Great Upgrade at a great price
This was an upgrade to my previous Lezyne. The unit comes with Trail forks as a built in app which is very comprehensive for trails I ride on with my MTB. Set up was straight forward but connectivity issues persist with iPhone integration. The real beauty of this device is the metrics obtained for Garmin Connect and the ability to upload routes from other apps like Ride with GPS. I'm still learning my way around the computer but there are tons of good training videos online and the operator's manual is good. Glad I purchased it and got a great deal from BTD.
Thank you for your feedback.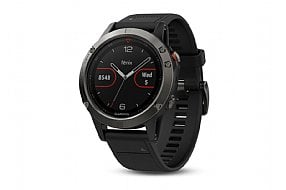 Total Savings:
$240.00 (40%)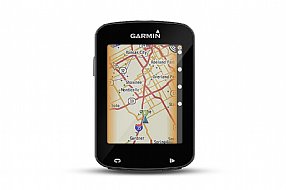 Total Savings:
$160.00 (40%)
Total Savings:
$12.00 (30%)
Total Savings:
$50.00 (29%)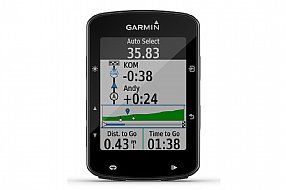 Total Savings:
$72.80 (26%)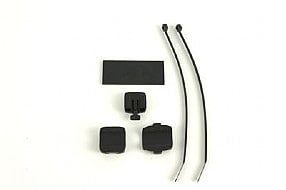 Total Savings:
$3.75 (25%)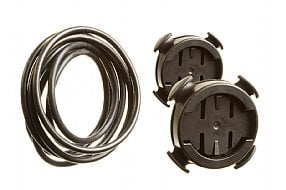 Total Savings:
$3.25 (25%)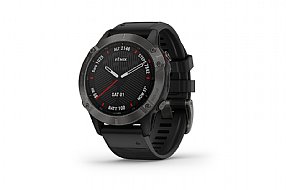 Total Savings:
$200.00 (25%)