Schwalbe
The tires have great tread life, ride smoothly on rough roads, mount easily, and seat well running tubeless. Also, no flats in 3000 m.
I ride 700x32mm on my Checkpoint 6 gravel bike. I have 2 sets of wheels for this bike and I use a set with 40 mm gravel tires for the gnarly gravel roads and the 32�s for the chip and seal roads in southern Illinois.
I chose the Schwalbe Pro One TLE for the range of tire widths and quite frankly, for the TLE, TUBELESS EASY! I had previously used Continental GP 5000 TL and they were so difficult to mount that I would almost cry if I had to. And yes, they did mount easily. But would they ride as well , roll as well, and last as long as the GP5000s? Yes they did.
When my high wattage tire snob son needed tires, I recommended the Pro One TLE. He loves them
Thank you for your feedback.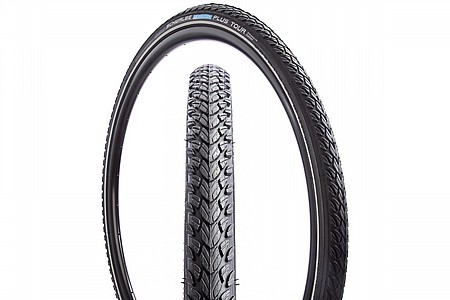 Daily Commuter
St. Paul, MN
It's a city/touring workhorse!
I got one of these in 2021 for the rear wheel of my Crosscheck, and wow, what a tire! I use this bike as part of a rotation, so about a quarter of the year, for 12-20 mile daily rides to/from work, for errands, and for recreational rides around the city. It is a heavy tire, but it rolls and grabs well. Like other reviewers, I was attracted to its durability. We're about 1200 miles in, and the tire looks pretty much new still. This is a tire for anyone who is okay adding a little weight and sacrificing a little speed for some peace-of-mind. And I'm not sure if the speed sacrifice is even that great. I have opened it up quite a few times, and you can still fly with these on your ride.
Thank you for your feedback.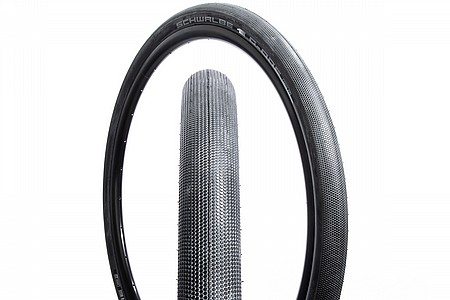 Cycling Enthusiast
NewEngland
OK for rough roads
700x30 (BTW) I'd hoped these would be the magic, no trade offs, perfect-blend-of-traction-and-roll tire that everyone has talked about. Alas, they don't roll nearly as well as supple road tires. Oh well, they are the widest tires I can run on my road bike and they stick to everything - rough gravel, loose gravel, rocks, roots - almost everything I've run them on. I'll keep them around, on a set of rims that I use for rough roads. I'll stick to my beloved Vittora Corsa for smooth roads and days that I want to feel my tires to roll effortlessly.
Thank you for your feedback.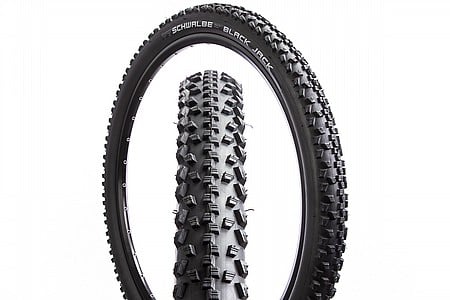 Daily Commuter
Oakland, CA
Good Hybrid Tire
This is a good tire to balance street and dirt riding. I haven't tried it on dirt, but the knobs look decent for digging into loose over hard or getting over wet rocks and roots. I wouldn't suggest these as a off-road only tire, as the center knobs don't have gaps for grabbing rock/roots. I don't think these would shed mud well either.
On the road, they roll relatively fast and don't make a lot of noise. The rubber compound is softer than a standard road tire, so you will get above average grip, especially on uneven surfaces and poorly maintained roads.
Thank you for your feedback.
Total Savings:
$4.80 (3%)
Earn $15.51 store credit
Total Savings:
$2.64 (3%)
Earn $8.53 store credit