Schwalbe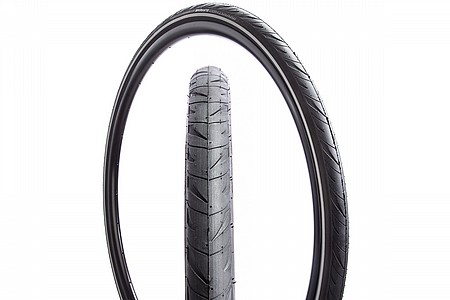 Daily Commuter
Morgan Hill, CA
Bullet Proof Tires
These are expensive tires, but I'm my opinion worth the money. They do seem to last longer than my favorite Specialized Armadillo or even the Gatorskin. I seem to get more than 5000 miles out of these and could probably push them even farther. The biggest benefit is the flat protection. I can rely on these to. roll over broken glass and other sorts of commute ruining debris. My commute involves pedaling for a train, I can't be late so these tires are good insurance against a 10 minute flat repair delay.
Thank you for your feedback.
Cycling Enthusiast
North Country
Great Tire
I am a tubeless convert. I believe the future is tubeless tire and tubeless rim combinations. What I look for in a good tubeless tire is that it is reasonably easy to mount, sets up well on the rim, rides well and has reasonable durability. Two key components of having success with tubeless is to use a air compressor and remove the valve core when you first mount the tire. I don't even bother with a floor pump of any kind. Get yourself some Orange Seal Endurance and you will not turn back. This tire mounted on my Zipp 303s with ease. No tire lever required I was able to push the remaining bead on with my thumb. A blast with the compressor and they set up instantly. They held air for a good few hours without sealant. With the sealant in place I dropped the pressure down to 48 psi in the front and 53 psi in the back. I am riding the 32 mm version. These tires ride great! I can't speak for the longevity as of yet because I have less than 200 miles on them. Schwalbe is a reputable brand and in my experience one of the best tires out there.
Thank you for your feedback.
Cycling Enthusiast
Black Diamond, WA
1 of 1 customers found this review helpful.
Nice performing tire in tubeless setup
After running tubeless Conti 5000's for my last set of tires, and not having the results I wanted, I thought I'd try these Schwalbe's. My son has been running the PRO Ones for over a year and has been very happy with the grip, ride and the tubeless flat performance. My Conti's seemed to have issues with the sealant actually filling even small holes, so I was hoping these would do better. My Conti rear tire also developed a small bubble in the tread that eventually turned into a tread failure (but it still held air). With my new Schwalbe's, I sized up to 32's from 28's, so now run a bit lower pressure to help alleviate the flat problems I had and improve ride. I do admit that tire size and air pressure have a lot to do with sealant performance, but that's where I'm at. After 4-5 rides now on the new tires, I can say the ride and the grip are really nice. They are very compliant yet fast, and seem to be wearing well. The ride is slightly better, but likely because of the increase of tire size, and probably not due to changing brands. The Conti's ride extremely well, as do these. I have yet to get a flat with these, though I did notice a small pinhole that was sealed without problem. Time will tell if a larger hole will be sealed. I use Stans Race Sealant.
Thank you for your feedback.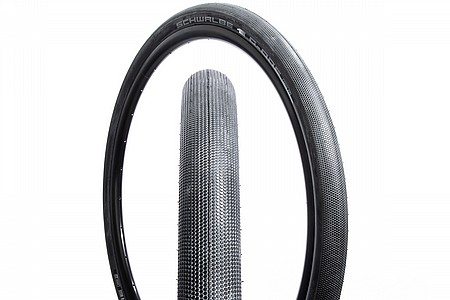 0 of 1 customers found this review helpful.
Quality, Comfortable, a bit heavy
The first thing you'll notice about these tires is the weight. They're on the heavy side. But once you handle the rubber, it's completely evident that the weight is added by the quality. These tires are thick and juicy. Lots of good gripping rubber on the ground. They soak up vibrations very well and keep good purchase on the asphalt. I'm pleased with these tires and would do it again. These tires are badass despite the extra weight. Recommended!
Thank you for your feedback.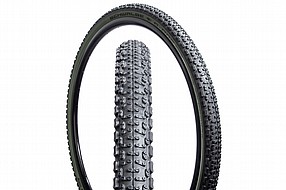 Total Savings:
$16.00 (20%)
Earn $2.56 store credit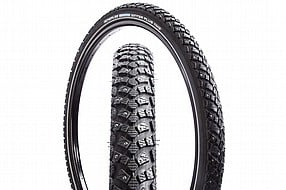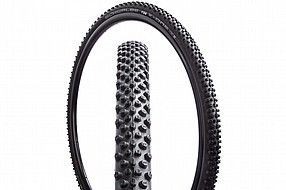 Total Savings:
$5.76 (12%)
Earn $2.11 store credit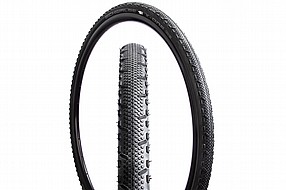 Total Savings:
$8.00 (10%)
Earn $5.04 store credit