Schwalbe
Cycling Enthusiast
Near Chicago, Illinois
Excellent Every Day Tire
I have used this product for many years for commuting, regular riding, and touring. It is very sturdy and has very significantly reduced flats. The time that it saves me for not having to fix flats is great. This is my tire of choice. I recommend it for regular riding, commuting, and touring.
Thank you for your feedback.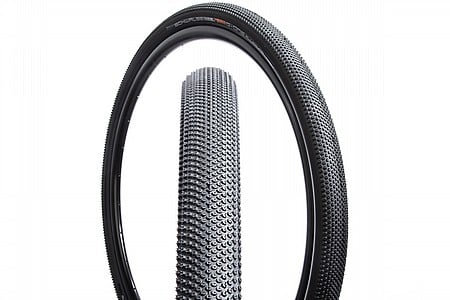 Cycling Enthusiast
New Hampshire
My Favorite Tire
I use the 29 x 2.25 version on gravel, pavements, and some single track. I really like the feel of the tires. They are very supple and feel fast on gravel and roads. Their grip on gravel is just as good as Maxxis Ikons or Vittoria Mezcal, but they roll better and absorb small bumps better. They also grip surprisingly well on singletrack and mud. No flats or other issues in the 500 miles so far.
Thank you for your feedback.
Cycling Enthusiast
St. Louis &40IL side&41
Great after one ride
I bought 32 mm Schwalbe Marathon Plus to replace the 28's (a Bontrager and a Continental) on my Trek Pilot. Before the purchase I read many reviews and knew the sobering advice that these were hard to mount, especially on tubeless-ready rims. My Trek has tubeless-ready Ultegra 6700 rims. Before mounting the Schwalbe's, I watched a few YouTube videos of the mounting procedure for that tire. Especially helpful was the strategy of working the second side of the tire halfway onto the rim and then securing it with zip ties at 3 and 9 o'clock. Installation was then easy without use of any other tools. I would not say that the tire is terribly tight. The difficulty is that the sidewalls are so stiff that getting the second side on the rim is like wrestling a live snake. When I worked one section on, the section I let go of hopped off. The zip ties were a terrific solution. There was no problem getting the tube tucked safely inside. I was almost disappointed that I didn't have to puff and strain to complete the installation. The trick is mental, not physical.
I am carrying the zip ties with my spare inner tube. I used to carry 2 spare tubes, so some weight saved there.
On the road, 32 miles, the Marathon Plus handled lighter than I expected, though obviously I am giving up something from the 28's. They didn't wobble at all after going up to full pressure, and rode well on asphalt at 70 PSI. For once I didn't bother to avoid the broken glass that I knew was there.
I probably should wait to review the tire, but I wanted to pass on the mounting information while it was fresh in my mind. I expect thousands of miles with no flats. No worries.
Thank you for your feedback.
Casual Cyclist
Cedar Falls, IA
Best tire if you want to forget how to fix flat tires
Great value tire, you will not be disappointed. Over 2000 miles on my first set. Just had to rotate tires as rear tire tread was wearing down, so probably a few thousand more miles to go. If you catch them on sale, an even bigger value. Nothing but praise for these tires.
I no longer need to keep buying tubes like with previous brand tires, carrying the same tube for over five years now. If you want to become rusty on changing tubes, this tire is a must. I bought a second set of slightly narrower tires, but since I have had no issues, I will likely wait until my rear tread wears before switching them out.
The profile is a little larger than typical 700 tires, so you will likely need to adjust odometer settings for accurate distance readings.
Thank you for your feedback.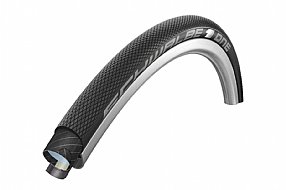 Total Savings:
$38.50 (35%)
Earn $3.57 store credit
Total Savings:
$12.00 (25%)
Earn $1.80 store credit
Total Savings:
$20.00 (25%)
Earn $3.00 store credit
Total Savings:
$18.00 (25%)
Earn $2.70 store credit
Total Savings:
$15.90 (30%)
Earn $1.85 store credit
Total Savings:
$32.80 (20%)
Earn $6.55 store credit
Sale
Low as
$128.00-$134.40
Earn $6.40 store credit
Total Savings:
$27.80 (20%)
Earn $5.55 store credit