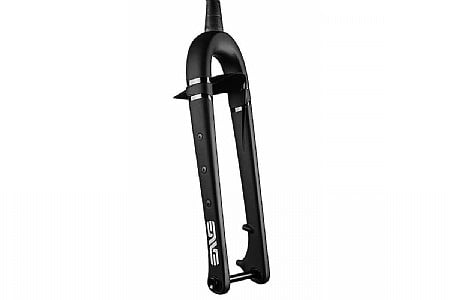 Cycling Enthusiast
Meridian, ID
1 of 2 customers found this review helpful.
Amzaing in gravel biking
I have an MTB and usually enjoy riding the gravel around the Boise area in ID.
Last year, I participated in the bikepacking race named the Smoke'nFire400, I completed it.
At that time, to carry two big water bottles, I installed its mount on each side of the fork.
Also, the current air shock fork kept bothering me during the race because the handlebar bag reached the front tire whenever crossing over the bumps.
So I decided to purchase the rigid fork and chose this product after reviews of the product.
During its installation, I was surprised that the ENVE fork was more than 1kg(2.2lb) lighter than the previous one. also, I didn't need to install additionally the bottle cage mount in each side of the fork.
For your reference, the mount on each side of the fork is only available in the boost model.
I rode 200mils with the ENVE fork and I felt strong in uphill. However, I needed to be careful a little more in downhill. This should be a trade-off, but I am so satisfied with it.
Thank you for your feedback.