Fizik
Cycling Enthusiast
Santa Barbara
One the best winter shoes for me
I've had a few winter shoes and this one rates very high on the list. Easy to get on and off with the BOA cinch and the finger hook on the back. Just right insulation and protection for chilly mornings and not too much when the weather warms up a bit. I have been using it with 40deg mornings turning to mid-50deg days. Fit was right on with my usual shoe size of 45.5. It felt as comfortable as my regular road shoes. The only downside is the velcro strap on the front of the ankle. When tight, I found it irritated my ankle during pedaling. Cuts into the ankle where it bends the most. So I just leave it loose and it feels fine. No loss of insulation with the nice high ankle cuff. Even better deal getting this on sale from BTD.
Thank you for your feedback.
1 of 1 customers found this review helpful.
Best buy
I am so happy with this winter shoes. I had the Fizik R5 Artica ( not the GTX ) but it was heavy and rubbing against the crank arm. The GTX is suave! I used it 3x on 35-42� and added a toe warmer, my toes were warm on my entire 40, 50 miler rides.
Thank you for your feedback.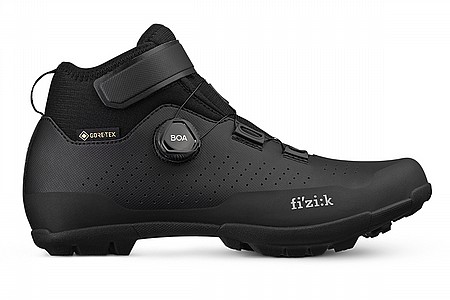 Competitive Racer
Minnesota
1 of 1 customers found this review helpful.
Comfortable mild winter shoe/boot
For a Fizik shoe this does have a generous fit, not as narrow as most. Shoe is comfortable and certainly repels water/snow. I expected/hoped the shoe would be a bit warmer, but this may be down to the sock one pairs it with. A thinner merino wool sock is good down to maybe 25-F or so, ideally I would throw a thicker sock on for colder days but that made the shoe a bit too tight for my liking. I would say that this shoe's primary function is to keep the foot dry during the shoulder season and extend into a mild winter.
Thank you for your feedback.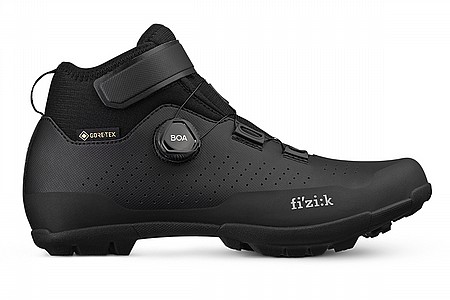 Not warm enough
These are a great shoe concerning construction etc. I sized up .5 size from my summer FiZik shoes to fit a thicker sock.
Waterproofing is good, but these are just not as warm as I wanted them to be. Anything below 45 F and my toes are frozen. I have been using toe covers and those help, but for something being advertised as a winter shoe I expected more in the warmth department
Thank you for your feedback.
Total Savings:
$8.00 (20%)
Earn $3.19 store credit
Total Savings:
$37.49 (25%)
Earn $8.99 store credit
Total Savings:
$5.25 (15%)
Earn $2.97 store credit
Total Savings:
$17.50 (10%)
Earn $12.59 store credit
Total Savings:
$17.50 (10%)
Earn $11.02 store credit
Total Savings:
$25.00 (10%)
Earn $17.99 store credit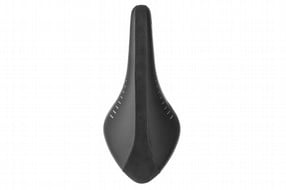 Total Savings:
$13.00 (10%)
Earn $10.52 store credit
Total Savings:
$20.00 (10%)
Earn $14.39 store credit