Fizik
My feet said Finally!
I recently have purchased two pairs of the Fizik Aria R3 cycling shoes. I ordered 12 size up from my normal shoe size (10.5) and they fit perfectly. The tongue was a little stiff to start out with but not noticeable after a couple of months.
I live in Florida and sweat a lot, so I am glad I bought two pairs (white and black). Alternating gives time for the shoes to dry between rides.
Friends have complimented my shoes and so have my feet. I ride frequently and long distances with regularity. My feet have not complained once! If only the Navy blue had my size in stock...
Thank you for your feedback.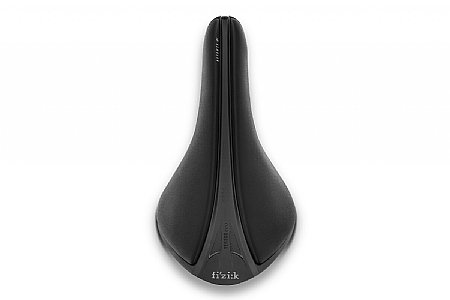 First one lasted 10,000 miles
This was a replacement for my Arione Classic on which I was suffering from lower back pain on longer rides. After Arione, I've tried other saddles but they did not fit me. With this saddle my back pain went away. Getting older and not as flexible (see Fizik website). I've ridden over 10,000 miles on it before it wore out and leather on the nose peeled off. It also started getting soft last couple thousand miles, Without thinking I've purchased same saddle. I'm a So Cal rider so my rides vary from very cool in winter to extreme hot weather in summer, including Haleakala climb on Maui. Never had an issue with saddle sores. Since I'm 6'1, with 34 waist and just north of 200 lb, I use large size.
Thank you for your feedback.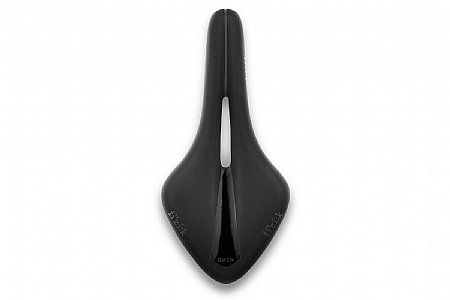 Competitive Racer
South Texas
Another High Quality Fizik Product
As with every Fizik product I have purchased including saddles, shoes, handlebars,stems I have found the quality and design top notch. I guess that is why I keep buying their products. The stuff they sell is a bit on the pricey side but I have never been disappointed. This saddle was a bit of an experiment for me. I have used the standard Arione R1 and Arione R whatever (the one with the standard rails) for over 10 years. I thought I might give this one with the hole in it a try. I am not ready to replace my regular one with this model. I still like the originals better. Not that I dont like this new one, but I just feel a bit more comfortable on the original. It could be the tens of thousands of miles on the standard one. With more miles on the R1 Open I could change my mind but that is where I am after a couple of thousand miles on it now. Good news is I have not taken it off.
Thank you for your feedback.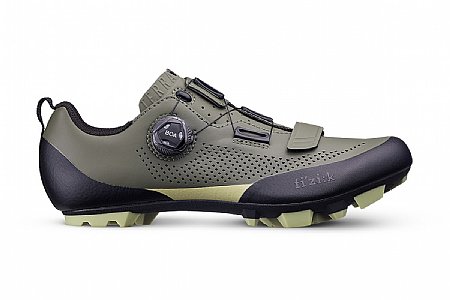 Cycling Enthusiast
Eugene, OR
1 of 1 customers found this review helpful.
The most comfortable bike shoes I've owned.
As the title says, these are the most comfortable bike shoe I've owned. Be aware that they run a little big (long in my case). If you're often on the cusp of shoe sizes (for me it's 10.5 and 11 US), consider going for the lower number. The width seems pretty adjustable with the boa system, so I think these could work with a decent range of widths, but I'm average width, so what do I know?
Thank you for your feedback.
Total Savings:
$39.00 (30%)
Earn $3.63 store credit
Total Savings:
$52.50 (30%)
Earn $2.45 store credit
Total Savings:
$32.70 (30%)
Earn $3.05 store credit
Total Savings:
$35.70 (30%)
Earn $3.33 store credit
Total Savings:
$67.50 (30%)
Earn $6.30 store credit
Total Savings:
$44.69 (30%)
Earn $4.17 store credit
Total Savings:
$59.99 (30%)
Earn $5.59 store credit
Total Savings:
$44.70 (30%)
Earn $4.17 store credit