Elite
Cycling Enthusiast
Greenville, SC
Best Way to Keep the Mouthpiece Clean
I bought several of these as the paved trail I ride on still has enough grime on it that an uncovered bottle spout attracts more dirt than I want to drink. The insulation is also very effective. If filled with ice water or iced hydration mix, the contents stays cold for about 3 hours even on 90+ degree days and bright sun. The only downside is that the capacity is just a bit over 16 ounces - so I carry 2 on hot days. I've tried other "dirt series" type bottles and they still collect grime on the mouthpiece. These are relatively expensive but work well, especially if you want to drink without swallowing some trail dirt.
Thank you for your feedback.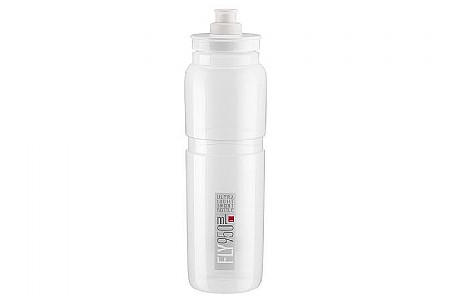 1 of 1 customers found this review helpful.
good bottle but does leak a bit
It is lightweight, but who cares when it has 2.5 pounds worth of water in it. When the spout is closed, and the bottle is turned upside down and squeezed, there is no leaking at all. Interestingly, when the spout is open for drinking it leaks quite a bit unless the bottle is squeezed very lightly. For me, the additional volume is worth the leakage. I thought it might be loose in my standard aluminum bottle cages, but I haven't had any problems on bumpy roads during the two months (~150 miles/wk) I've been using them. The thinness of the bottle walls may cause them to wear through more quickly than other bottles, but I haven't noticed any wearing so far.
Thank you for your feedback.
Cycling Enthusiast
Chicago, IL
2 of 2 customers found this review helpful.
Top 3 Indoor Trainer!
Compare this with the Wahoo Kickr, the Tacx Neo and you will see this trainer is the top of the line. The cost, which is less than the Wahoo and the Tacx, is refreshing. Super Easy to set-up, and pretty compact to put away if needed. The actual use is perfect. Works amazingly with Zwift, Sufferfest, and a few other training programs. My power reporting has been perfect, compared with a 4iiii power meter. The gradient simulation feels amazing, and the included cassette is a nice bonus. A nice bonus is in the box was a 1 month swift membership, and a 1 year voucher for the Elite Smart Training program. Support is good, I get why some people rate the support from Elite as poor, there is a slight language barrier (Italian vs other languages) but they do try and solve the issue. Having owned several Elite products they really do stand behind their products and make things right. 10/10 would but this trainer again. No regrets!
Thank you for your feedback.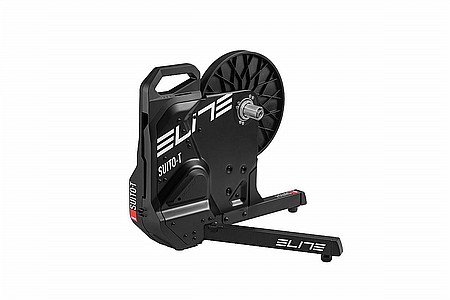 Cycling Enthusiast
Cleveland, OH
Perfect combination of price and function
I'm more than satisfied with my Elite Suito. Setup was easy and fast. The unit comes well packaged and protected. Connecting it via bluetooth to my iMac was a doddle, and the connection is very stable. I'm not able to directly rate it's power accuracy (My PM is a PowerTap G3 hub, so I can't use that to compare power), but I can say that when "re-riding" rides down outside using old ride files, the feel is very similar, and that's fine with me. Moreover FTP on this is very close to my FTP outside, so I think that verifies my feelings about the unit's power accuracy. The unit seems durable. All-in-all, I'm completely chuffed with the purchase, especially given the price.
Thank you for your feedback.
Total Savings:
$9.00 (20%)
Earn $3.59 store credit
Total Savings:
$8.00 (16%)
Earn $4.19 store credit
Total Savings:
$2.70 (15%)
Earn $1.52 store credit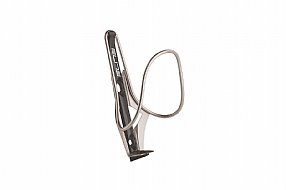 Total Savings:
$4.32 (12%)
Earn $3.16 store credit