Continental
Cycling Enthusiast
Southern AZ
1 of 1 customers found this review helpful.
Favorite Tire for Over Decade (4000 and 5000).
Maybe slightly biased (since I've only tested two other brands in the last 13 years, counting the 4000 series) but I believe I've had great results with the Continental GP 5000 series tires. Since switching to 28c from 25c (and just changed to 30c), I've been getting 3500 to 4600 miles per tire. These are not "wear-thru" miles but replacements as the tires become heat-hardened and thin enough to start picking up punctures. The tires seem to become more puncture-prone after 14 to 18 months of southern Arizona heat, with traction dropping off a bit around the same time.
Thank you for your feedback.
Haven't found anything better than Continentals-no reason to change.
I've been a fan of Continental GP since a couple generations ago. Seems like I remember 3000's, then 4000's before the 5000's? I'm routinely getting 4000 miles out of each set and that's over a lot of rough chip-seal. They have the best grip I've found. I suspect the Black Chili compound is the secret, along with the high thread count. I may be putting them to greater wear because I'm on a recumbent that precludes "bunny-hops" over holes and edges. No negatives I've found.
Thank you for your feedback.
Competitive Racer
Houston, TX
Grippy in Wet
Rode these twice in the rain, wet roads, and found them to be very grippy. Much better than Goodyear and Schwable I had on these rims before. Even pushing pretty hard into corners on wet road I have a great deal of confidence with these tires. I'm 175-180 lbs, and I ran them at 45 psi on wet, vs 50psi for dry roads.
Also raced two criteriums with these tires and they worked fine. Probably not the lightest race-day tire you can get, but good enough for me (Cat 4).
Thank you for your feedback.
Competitive Racer
Washington, DC
Great Value for the Price!
For the price these tires are hard to beat. I purchased a set of 28c's for my CAAD8 race bike when the GP5000s were unobtanium. Even flying through corners I can't tell a difference in grip between these and the GPs. They don't feel quite as supple in the hand, and are very slightly heavier but for a savings of $20 per tire I can live with it. These may be marketed as more of a training tire, but they certainly have racing capabilities as well.
Thank you for your feedback.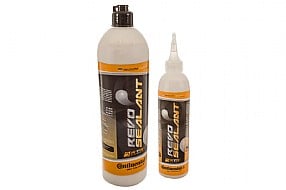 Total Savings:
$30.78 (35%)
Earn $1.71 store credit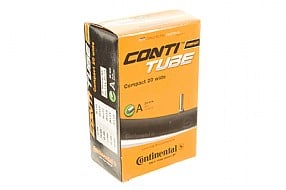 Total Savings:
$3.13 (34%)
Earn $0.11 store credit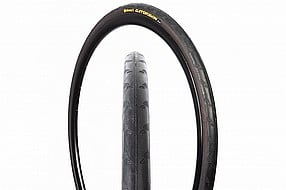 Total Savings:
$20.39 (30%)
Earn $1.90 store credit
Total Savings:
$21.89 (30%)
Earn $2.04 store credit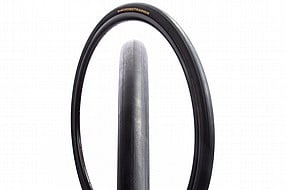 Total Savings:
$20.74 (25%)
Earn $2.48 store credit