Continental
Cycling Enthusiast
Washington DC
Best puncture-resistant performance tire for commutes or training rides
If you're a road bike rider used to lightweight all-season or racing tires, these will have a numb road feel initially. But the added protection will give you peace of mind in the fall-winter-early spring commutes or training rides, and without adding excessive weight or rolling resistance. Traction on wet pavement is excellent and puncture resistance is impressive if not bulletproof. These tires cost more, but they're worth the extra cost if you do a lot of riding and need a tough, reliable tire that performs extremely well in all conditions.
Thank you for your feedback.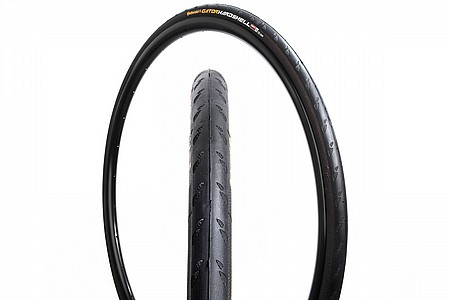 Cycling Enthusiast
Wenatchee, WA
Long lasting and provides enhanced puncture protection
Pros- Long lasting, easily get 4000 plus miles on the tire. I've used the Gator Hardshell for past 7 years as they have provided me with best puncture protection especially since I ride in a rural area with goatheads along trails and roads.
Cons - More difficult to mount tire onto rim. Seems to work best to lay it in sun and let it warm up and soften some. Make sure you have tire levers and / or tire bead jack and that will save your fingers or thumbs.
Thank you for your feedback.
1 of 1 customers found this review helpful.
Great tire to ride on Tough tire to mount
I'm only giving this tire 4 stars because they were a bear to mount on my daughter's Mavic Cosmic wheels. Just for reference we bought the 25s. I'm not sure if the larger 28s would be any easier but I kind of doubt it. She's good at changing flats (especially for a 14 year old) on the road but if she does gets one either I'll have to come change it or she'll need help from someone fairly strong.
After struggling for a bit and almost breaking my tire spoon I ended up attempting to prestretch them by pulling as hard a I could with my feet and hands for about 10 minutes. Only then could I mount them with a tire spoon. Usually I can get other non-tubeless tires mounted by hand.
She's got about 200 miles on them so far and enjoys the ride quality and grip.
With any luck these will last the spring and summer CRIT season.
Thank you for your feedback.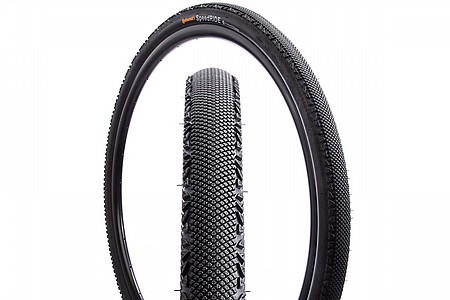 Decent Tire at Great Price
I'm replacing a set of Teravail Washburn Tubeless tires with these. The Washburns are more than double the price of these Conti SpeedRides.
I put these on a set of Carbon Astral Wanderlust hooked rims with 23mm internal rim width. The tires are a bit narrower than advertised at about 40mm instead of 42mm. That doesn't matter much to me, but I know it does for some.
The main reason why I changed out the tires is because the Teravail Washburns were so difficult to take on and off the tubeless ready rims. It required 3 tire levers to take off and a KoolStop Tire Bead Jack to install.
I don't know about you, but I don't know anyone who carries a tire bead jack out on a ride in case of a puncture.
I replaced the Teravails with these and I can mount the tires on and off with 1 tire lever, and in a pinch, I could do it without any tools.
The caveat is that you need to run these with tubes since they're not tubeless ready, but since I'm allergic to latex, this isn't a problem.
The Ride:
They're a bit buzzier than a slick center tread tire like the washburns. But these are pretty light considering the price and since they're not tubeless ready(Tubeless tires need a bit more material in general to make sure they can hold air).
I'm running it at 45psi front, 50psi in the rear. I weigh 160lbs, my bike weighs around 23lbs.
That gives me a plush ride without feeling like I'm riding through molasses. I know not to put too low of a pressure since I can still pinch my tubes.
Overall, these are a great choice for people who don't want/need tubeless tires and want a cheap set of tires.
I've done about 200 miles on these and have been very impressed at the price. I'm more used to tires around the $60-80 range.
Thank you for your feedback.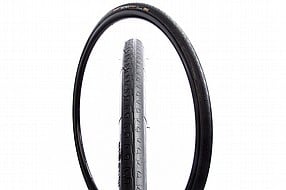 Total Savings:
$14.99 (34%)
Earn $1.39 store credit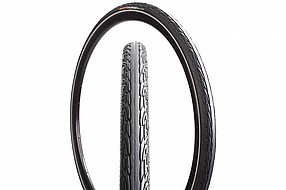 Total Savings:
$7.70 (22%)
Earn $2.72 store credit
Total Savings:
$11.99 (20%)
Earn $2.87 store credit
Total Savings:
$16.99 (20%)
Earn $3.39 store credit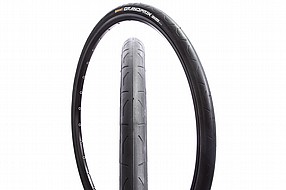 Total Savings:
$10.99 (20%)
Earn $2.63 store credit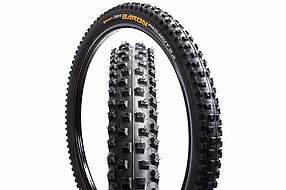 Total Savings:
$16.99 (20%)
Earn $3.39 store credit
Total Savings:
$12.99 (20%)
Earn $3.63 store credit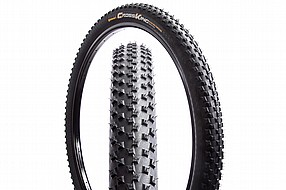 Total Savings:
$16.99 (20%)
Earn $4.75 store credit