Continental
Cycling Enthusiast
Roseville, CA
Continental Tire putting their tire expertise to the test with road bike tires
I have been using the Continental Grand Prix 4000 for the past eight years. One of my favorite rides is the Tour of the California Alps (aka Death Ride), a ride in the Sierra Nevada mountains, over five mountain peaks at elevation for 129 miles. The GP 4000 has had excellent traction, and at high descent speeds holds the road well. Importantly, I have gotten fewer flats than I was with prior tires. Now, Continental has come out with the Grand Prix 5000the next generation. Taking their rubber grip technology they call black chili to the next level, so far my experience with the GP 5000 is at least as good as my years of experience with their previous generation. While I dont have the long term experience, my first 200 miles have been without incident and with great traction.
Thank you for your feedback.
Best tires I have ever used
I have previously used Michelin Pro 4 & Gatorskins and these GP 5000 blow them out of the water. I ride typically rough country roads with some road debris and gravel. My other tires used I would end up with small cuts after a few rides that would eventually lead to flats. These GP 5000 have provided an extremely tough exterior while producing a supple ride. They corner well and hold their speed. I have them mounted on a Canyon Aeroad with Reynolds Strike Carbon Wheels.
Thank you for your feedback.
Cycling Enthusiast
Redlands CA
Best Built Tires
I've heard so much about these Gatorskin tires. I purchased a pair back in March of 2020. I currently have about 2000 miles on them and they are still looking great. Not much wear. I believe they are bullet proof. I Live in Southern Ca and the streets have so much glass and rocks. I have not had a flat at all. I would recommend these to all.
Thank you for your feedback.
Cycling Enthusiast
NE Illinois, SE Wisconsin
my favorite rear tire
My history for rear flats is appalling. This is my latest attempt at mitigation..
It has turned out quite well. 2100 miles w no rear flats. This is very good for me and includes removing a staple from the rear tread after one ride wo a problem.
On the downside I blew out a front at 500 miles w a sidewall cut.
Now riding w Michelin Power Protection on the front (always been good on the front) and Conti 4-Season on the rear and having very good results. I do 100 mile rides (3 last week) so tire reliability is a big deal for me.
It's not scientific, but I haven't ever had better results.
Thank you for your feedback.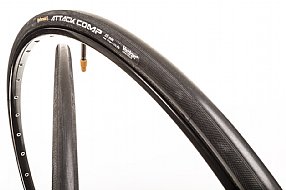 MSRP: $134.95
Total Savings:
$64.96 (48%)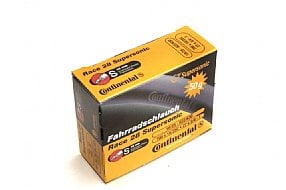 Total Savings:
$11.60 (40%)
Total Savings:
$23.98 (40%)
Earn $1.79 store credit
Total Savings:
$31.98 (40%)
Earn $2.39 store credit
Total Savings:
$27.98 (35%)
Earn $2.59 store credit
Total Savings:
$19.23 (35%)
Earn $1.78 store credit
Total Savings:
$28.49 (30%)
Earn $3.32 store credit
Total Savings:
$10.50 (30%)
Earn $1.22 store credit