Continental
Cycling Enthusiast
San Luis Obispo, CA
Good winter tire with acceptable performance.
When the rains start and the roads fill with debris, these tires go on and the GP 5000s come off. I think this tire is a good compromise between the GP 5000s and the Gaterskins in terms of rolling resistance and puncture protection. I've only gotten one puncture in these in over 2 years, although it was a sizable nail that no tire would have survived.
My one gripe with the GP 4-Season is the sizing. I have very tight tolerance with my Ridley Noah and a 25mm tire measures nearly 27mm at 105psi. I can run 25mm with the GP 5000s, but have to run 23mm with these. Very annoying!
Thank you for your feedback.
Quality of product is great. Customer service is EVEN BETTER!!
This is my second set of Gatorskins. My first set lasted 10 years and I ride a lot. I have been a Bike Tires Direct customer for over 10 years. Always returned to BTD as they have great pricing, quick delivery and NO issues. I did recently run into a defective item and reached out to BTD. This (In my opinion) is where the rubber meets the road. Their Customer Service was OUTSTANDING!!!. They immediately responded and promptly sent a replacement. I will note that that the defective item was NOT the fault of BTD and could have happened with any company/product. The manner in which BTD handled this tells you that it puts its customers first. BTD is a pleasure to work with and I will continue to buy from them.
Thank you for your feedback.
Daily Commuter
riding all the mountain roads
1 of 1 customers found this review helpful.
rollin' along down the highway of life
i've been riding on these tires... it seems like forever. best road tires out there in a world of choices! i rode 246 days in 2020.... that's another story for another time... great handling, traction,cornering, very few flats. great value for the money, and bike tires direct has the best price retail to the end consumer, so what's not to love. for pure road riding, best tire on the market IMHO..... i've got more at my house than most bike shops have in stock. hurry up and read this and get out there and ride... well what are you waiting for... i'm outta here...
Thank you for your feedback.
Cycling Enthusiast
Palm Springs, CA
Grippy and fast, but at least for me, tough to mount/unmount
I've lost track of the number of Continental tires I've owned. Quite a few 4000's followed by a couple of sets of 5000's. I rotate them every 1,000 miles, so between rotations and rare flats, I have a fair amount of experience mounting/unmounting these.
At some point a couple of years ago, I felt like it had become a lot harder to change tires. I figured that maybe I didn't have as much hand strength as I once had. But then I bought a new bike that came with Specialized Turbo Pro tires. When it came time to rotate, oh my gosh -- what a difference! The tires were actually easy to change! Now it could that my previous troubles were from some interaction between the Continentals and my Mavic Ksyrium Elite wheels, but when it came time to replace the Turbo Pro's, I asked around and read reviews and noticed that I am by no means alone in having trouble with the Continentals.
So I'm going to try something else for my next set of tires. I may come back as I like the 5000's and was getting a couple thousand miles out of them, but I'm hoping that I can get easier maintenance and the same performance out of something else.
Thank you for your feedback.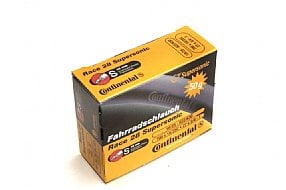 Total Savings:
$8.99 (31%)
Total Savings:
$23.99 (30%)
Earn $5.59 store credit
Total Savings:
$18.99 (20%)
Earn $7.59 store credit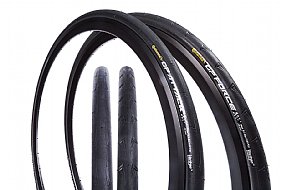 Total Savings:
$27.99 (20%)
Earn $11.19 store credit
Total Savings:
$10.99 (20%)
Earn $4.39 store credit
Total Savings:
$12.99 (20%)
Earn $5.19 store credit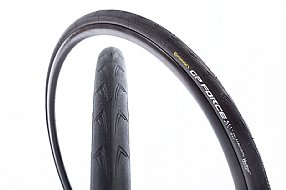 Total Savings:
$14.99 (20%)
Earn $5.99 store credit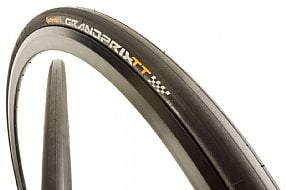 Total Savings:
$14.99 (20%)
Earn $5.99 store credit