Continental
Great tire
I own these in both 28c and 32c. I run them with tubes and have about 300 miles on them. I ride them both on road and gravel paths and so far no flats. Low rolling resistance and hi comfort. I run the 32's on my fixed gear at 85psi and the 28's at 100psi. I'm larger at 235 and have no issues with either size though I prefer the 32's.
I have a few reviews of Gatorskins, which I like alot, on BTD as well. While these ride better, I don't have the level of trust as far as puncture protection goes with these as I do with Gatorskins. At least not yet. Time will tell, though so far these are looking good.
Thank you for your feedback.
Cycling Enthusiast
Florence, KY
Fast Rolling Butt Undecided
I changed from a set of Bontrager tires and immediately noticed a big difference in rolling resistance and speed. For the first 3 months I had these they performed flawlessly and seemed to be durable and fast rolling. My only complaint was they are not the most subtle tire in regards to taking out the road vibrations. I ride an aluminum bike so I don't have all the luxury that a full carbon bike has so tires make a big difference. I was really happy until one day at about 500 miles I had a major blowout. I inspected the road and never found anything that could have caused the sidewall cut and I did not hit any holes. Was it the tire or a slight cut from another day out? I don't know but i was unable to repair it. At this point I'll say it's just a case of bad luck. I decided to give another brand and a bigger tire size a try. Will I come back to the Conti's? Perhaps, I'm not sure at the moment and I want to compare how a 36 performs compared to the 32 Continental.
Thank you for your feedback.
Cycling Enthusiast
The Villages, FL
My favorite tube
Waited about 2 months for these to return to stock since I like these tubes. I use these on a Seven tandem with 700x28 tires and find that running a slightly larger tube in the 28mm tire gives excellent performance. I do not like to over over inflate a smaller diameter tube. Of course, I coat the outside of the tube with talcum powder and always powder the inside of the tire. I find that this gives extra slip when inflating the tube and prevents creases or folds that can cause an air leak or a heavy spot on the tire.
Thank you for your feedback.
Cycling Enthusiast
Meridian, ID
So far so good
I have used the Vittoria Corsa G2.0 tire in my long ride for a long time.
However the recent ride, I had several experiences with the flat tire in my recent ride.
When I checked the tire after riding, I could see many stone and glass chips nailed to the tire surface, and removing them was a sort of headache and I was worried about the flat again.
Finally, I purchased the Grand Prix 4-season clincher and it was quite impressive because I haven'
t had a flat tire during my 200km and 300km ride even I rarely saw chips on the tire.
I am not sure about grip on wet surfaces, but I am pretty confident on the dry pavement.
If you are worried about a flat during the long ride, I strongly recommend this tire for you.
Thank you for your feedback.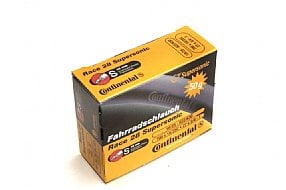 Total Savings:
$10.15 (35%)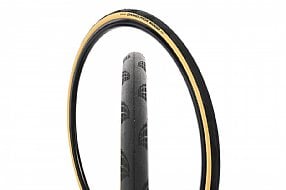 Total Savings:
$23.99 (30%)
Earn $2.79 store credit
Total Savings:
$17.98 (30%)
Earn $2.09 store credit
Total Savings:
$13.74 (25%)
Earn $2.06 store credit
Total Savings:
$16.24 (25%)
Earn $2.43 store credit
Total Savings:
$25.30 (22%)
Earn $4.48 store credit
Total Savings:
$23.99 (30%)
Earn $5.59 store credit
Total Savings:
$1.80 (20%)
Earn $0.35 store credit