Continental
Daily Commuter
Seattle, WA
Good rolling on tarmac, decent grip on firm mud
Fitted these to a pair of ENVE G23 rims. They slipped on without tools or swearing, but I was surprised that they inflated to 38mm on these rims most tires end up wider than specified - not narrower. Still running them with inner tubes, so can't comment on tubeless setup issues.
I've been riding on this setup on muddy but reasonably firm gravel. Despite the shallower tread (to get that extra speed), the grip has been surprisingly good, even up the steep slopes of one of our local cyclocross courses.
Thank you for your feedback.
Cycling Enthusiast
West Point NY
2 of 2 customers found this review helpful.
Puncture resistance is improved and I put that to the test.
Before taking the new road bike tire for a spin, I reviewed the technology first. The Grand Prix 5000 has a 12% lower rolling resistance, a 20% better puncture resistance and 10 grams less weight according to Continental. The tires puncture resistance was improved and I put that to the test. While out for a ride we encountered a large patch of glass. My buddies all got flats. I pulled some glass shards out of the tire. No damage and No Flats... The tire smoothly glides over asphalt and my bike has no problem accelerating.
Thank you for your feedback.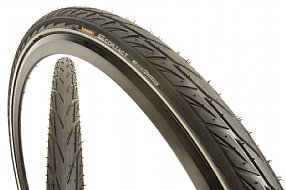 MSRP: $44.99
Total Savings:
$18.00 (40%)
Total Savings:
$29.96 (37%)
Earn $2.49 store credit
Total Savings:
$19.23 (35%)
Earn $1.78 store credit
Total Savings:
$27.98 (35%)
Earn $2.59 store credit
Total Savings:
$27.98 (35%)
Earn $2.59 store credit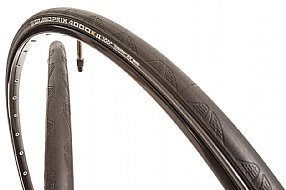 Total Savings:
$41.99 (30%)
Earn $4.89 store credit
Total Savings:
$19.49 (30%)
Earn $2.27 store credit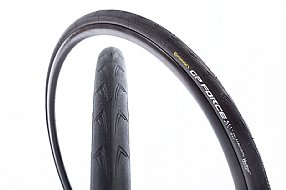 Total Savings:
$22.49 (30%)
Earn $2.62 store credit