Saris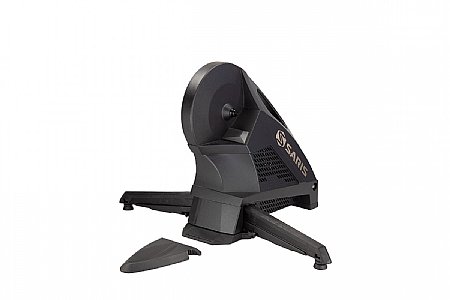 Cycling Enthusiast
Plattsburgh NY
1 of 1 customers found this review helpful.
Excellent choice, you won't be disappointed!
I did a lot of research before choosing my indoor smart trainer. The choices can be overwhelming to say the least. The reviews on DC Rainmaker helped me narrow down my choices. For the price, this is by far a very serious choice for anyone wanting to maintain or improve their biking skills. Based upon the reviews and cost, especially when so competitively priced on BikeTiresDirect, as well as the fact that this is made in the USA, this was my go to choice. I find the grade simulations to be very accurate as compared to the feeling I get when doing climbs in the real world. Very easy to setup, and you can be up an running in a very short period of time. The purchase also comes with free trials for sites like Rouvy (I'm using this one exclusively) and Zwift. While I haven't ridden in Zwift, my understanding is the routes are more "real world" in Rouvy. I'm running my trainer and Rouvy access using my iPad with a high degree of reliability.
If you want a reliable trainer with real world feel, then this is the trainer to purchase!!!
Thank you for your feedback.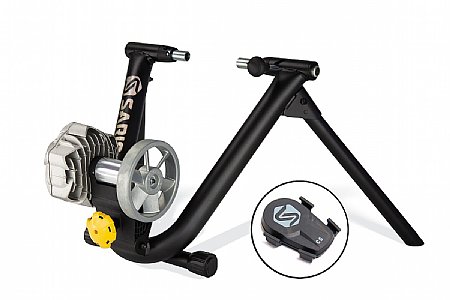 Cycling Enthusiast
Texas USA
1 of 1 customers found this review helpful.
everything is great... until is not
have being using this trainer for 8 months now and it works fine. during normal training it works ok, no noise complaint, and easy to store and use
I contacted SARIS due to leakage in the drive unit and they replaced it under warranty no questions asked with a newer version.
AS LONG YOU DONT WANT/HAVE TO STAND UP IN YOUR BIKE the bike has fallen out of the trainer during hard efforts EVERYTIME!!!! i tried contacting SAARIS help support but have not received any feedback i do not stand up in it anymore and it works fine but if yo are "racing" in swift this may be an issue!
Thank you for your feedback.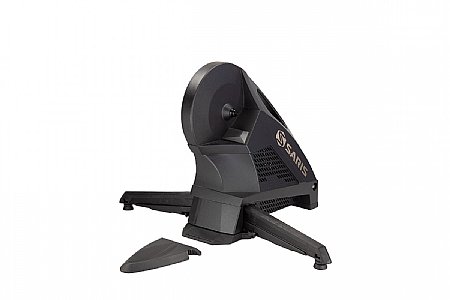 5 of 5 customers found this review helpful.
I thought the wahoo kickr was the best but...
Got the chance to pick up the Saris H3 to replace my Wahoo Kickr (Gen 3) and I after the first ride I was pleasantly surprised at how different the H3 felt.
Pros: a little quieter, more stable when sprinting, has virtual cadence (no separate cadence sensor necessary), feels smoother, $200 cheaper, includes pop out wheel block, more consistent connection with Apple TV.
Cons: housing design makes it hard to tighten thru axels that have a handle.
Overall I feel that the H3 was a nice upgrade over the Wahoo
Thank you for your feedback.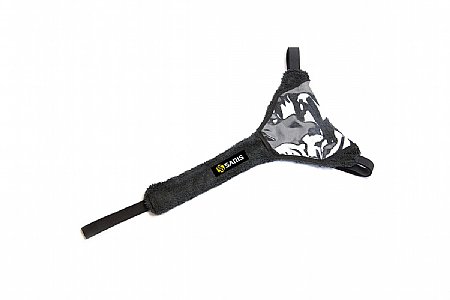 Cycling Enthusiast
Houston, TX
Works ok, but wired earbuds may not fit
This works ok on my bike for use with a large iPhone 11 Pro Max. However, I had to add a hole on the right side for the cable on my wired earbuds to come out. I just removed some threads from the right seam that can be added back later, if needed. If you use Bluetooth ones, it should be ok. There is a little room to grow if my next iPhone is a little larger.
Thank you for your feedback.