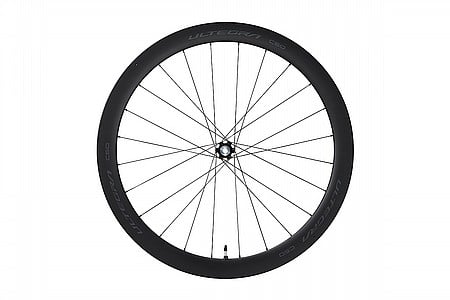 2 of 2 customers found this review helpful.
Biggest improvement I've experience with a carbon wheel.
I was a bit skeptical about these wheels, glad I was wrong. Biggest difference I've experienced upgrading to carbon wheels on a bike. They immediately felt much lighter and faster, and for some reason, more comfortable with bumpy roads (this one may be placebo). Where it shines is at higher speeds, you feel more speed for the same power. Only downside I see is you can't upgrade the free hub to XD, AFAIK.
Money well spent, very happy with purchase.
Thank you for your feedback.
Cycling Enthusiast
Near Birmingham, AL
1 of 1 customers found this review helpful.
I absolutely love my Shimano WH-R8170 C50-TL Ultegra Carbon Wheels
I love my Shimano WH-8170 C50 Ultegra Wheels. The all black stealth color of carbon and decals looks sexy. Fellow cyclists admire how good my wheels look. But it's not just aesthetics. The wheels are and feel stiff, light, and super smooth. The rear hub is quiet, and the cup-and-cone bearings run so smooth that feel like ceramic. Spokes are bladed but thin. I decided to fit tubeless Contis at low pressure and my rides are most comfortable while road resistance is minimum. My 50 width performs great when cutting through headwind and in group rides, while not affecting much my steering during crosswinds. Also important, this wheelset is remarkably affordable. It is cheaper than other non-brand carbon sets. I was glad BTD had it in stock as soon as they came out in the US market, their price was better than other stores (and I could earn points for future purchases), shipping was fast and trackable, and arrived perfectly in its original packaging. Love them.
Thank you for your feedback.