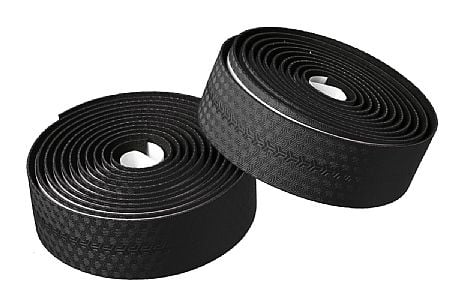 1 of 1 customers found this review helpful.
The best tape bar for long rides
Being comfortable in long rides is crucial, this tape helped me to eliminate sore wrists after long rides. A good grip and comfort will reduce you attempts to reposition hands and reduce fatigue. This ones are thick and not that stretchy, but they are long enough for any bar. Another important thing is adhesive, this is high quality and won't mess your bar, while tapping I made a mistake under the shifter, and I even I realized a day after, I was able to remove the tape and do it again without adhesive residues or problems.
Thank you for your feedback.
Cycling Enthusiast
East Bay
2 of 2 customers found this review helpful.
If you want thickly padded bars, this is your tape
This tape has great texture and padding. Has a bit of adhesive to help with application. It looks and feels really good, and definitely helps damp road vibration. Like all PRO products, this tape has a high-quality finish, and is nicely produced and packaged.
But thick Yes, it's very thick, does not stretch much, and is a bit stiff when new - - making it comparatively difficult to wrap on one's bars. In retrospect, I wonder if heating it a bit before install would help.
Thank you for your feedback.
Cycling Enthusiast
Portland, OR