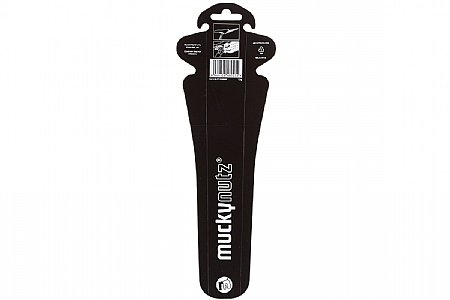 Cycling Enthusiast
Washougal Hills
EasyClean Install - Protects Lower Backside
EasyClean Install - Protects Lower Backside
Easy no-tool mounting to the underside of seat. Mainly good to protect shorts from getting wet. Good value for what is does do. Doesn't replace full fenders but what do expect for $12.
Thank you for your feedback.
Cycling Enthusiast
Austin, TX
1 of 1 customers found this review helpful.
Cheap and easy to install
I've used this thing about 10 times on roads that involved some road spray but never in a downpour. The first time I used it it had rained earlier that day and was decently dry out but from looking at the underside of it after the ride I appreciated all of the road grime that did not end up on my jersey. Now with that in mind, there was some road grime that did make it onto my jersey but I'd say it was cut down by about 80-90% due to this little thing. I also think it doesn't look that bad. If you're going to put a fender on a performance road bike (i have a specialized tarmac) this would be it. It actually doesn't look half bad for a fender. Don't expect it to keep you totally clean but hey, for the price I really can't complain.
Thank you for your feedback.