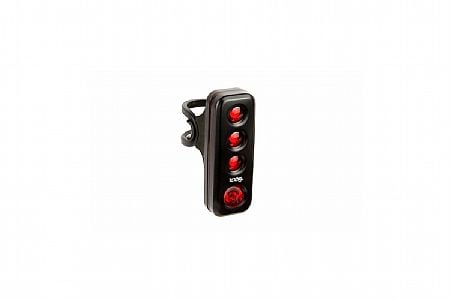 Increased safety
I can hear the drivers ease off the gas as they approach. Im not saying it will save my life but it does contribute to visibility and most drivers have more time to consider their passing options on narrow mountain highway climbs.
Thank you for your feedback.
Cycling Enthusiast
Vienna, Va
Daily Commuter
Seattle, WA.
1 of 1 customers found this review helpful.
Super bright, long run time.
Perfect tail light for me. Plenty bright for my urban commute and I only need to recharge it once a week or so. And this thing is amazingly waterproof. Friend told me it would work underwater, so I turned it on and put it in a pint glass. It looked cool so I left it in there blinking for a whole day, no problem. Maybe I should get a hobby...
Thank you for your feedback.