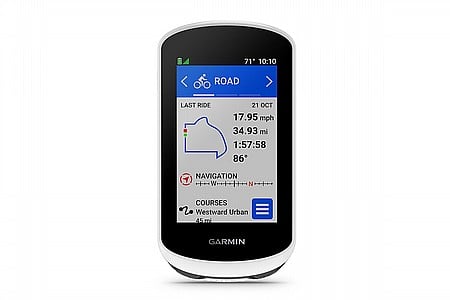 4 of 4 customers found this review helpful.
Much better than its predecessor
Twice the speed, features, battery life and stability of the first generation Explore. This device seems to report on everything salient and is well beyond basic. It won't report on things like your friend's current metabolic rate while they are riding in different continent, for example (I made that up). If you do have that first generation give it to someone you really don't like then trade up to this one. Do read the manual twice if pairing with the Garmin RTLxxx rear light/radar thingy.
Thank you for your feedback.
Cycling Enthusiast
eastern virginia
Cycling Enthusiast
Colorado
Lots to like!
Got this on super sale at the end of 2022. Only 200 miles on it so I'm still learning all of the different tools. Big upgrade from 520 plus. Love being able to track wind while on my ride as well as having it synced with rear light for safety. Looking forward to some longer rides as the weather warms back up so I can use the course feature and climb pro.
Thank you for your feedback.