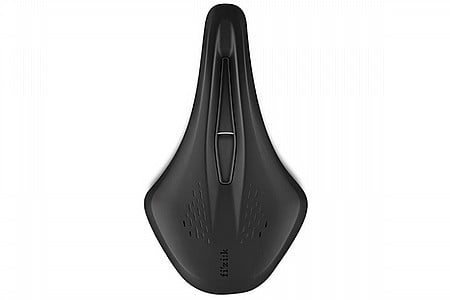 User submitted reviews
Review by yamric

Cycling Enthusiast

Columbia City, OR

Butter

With over 40 years of cycling in my legs I can say this is the most comfortable saddle I have ever used. the last 14 years I used a Brooks Cambria saddle on my Salsa Fargo (different geometry) . When I purchased a gravel racing bike I moved my saddle over to it, after 2 hours I was looking for relief, needing to take butt breaks. With this saddle I ride 5~6 hours without ever thinking about my butt. I also purchased a second one for my Wahoo Kickr Bike, it is like riding on butter.

Thank you for your feedback.
Review by ADinin

Cycling Enthusiast

Lake Norman NC

Spectacular - Fizik Terra Argo X1 Gravel Saddle

Overall, the Fizik Terra Argo X1 is a very well-made saddle that I found to be extremely comfortable and very well made. The carbon rails make it light weight and provide just the right dampening on bumpy gravel. The saddle padding provides enough padding to absorb vibration but is stiff enough so you can feel the road. Very please with the purchase and the great advise that the staff at Bike Tires Direct provided as I was looking for a replacement saddle.

Thank you for your feedback.