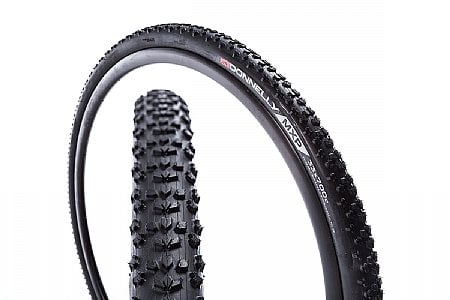 Daily Commuter
Bristol, CT
Great all around tire, on or off road
I have approximately 800 miles on these tires so far, with a solid mix of on and off road use through dry, rain, and snowice mix. They have held up to everything I've thrown at them including a nasty New England mix of wet icy slush under snow.
I've been finding myself taking some more off road paths on my way home just so I don't feel as if I'm wasting them during my commute. They are slower than my summer tires, hold up against the glass and garbage of my commute and I can go where ever I feel like. It's a refreshing change to be able to deviate from my standard route.
Used at 5055 for good conditions, 3538 ish for bad conditions.
Thank you for your feedback.
Competitive Racer
Portland, OR
My go-to CX racing tires
I have two pairs of these an older pair I use for commuting, and the newer ones I save for races. They are awesome. I have heard that the PDX tires are better for extra-muddy conditions, but I prefer to have a more all-around set of tires, so these are it until I'm more of a Cat 1-2 kinda guy. )
Thank you for your feedback.