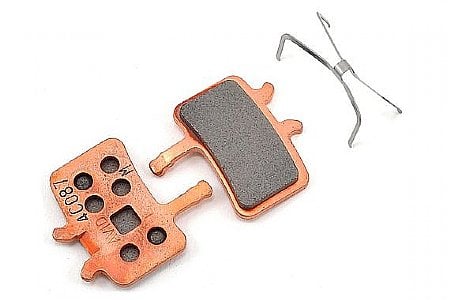 Cycling Enthusiast
Bellingham
Cycling Enthusiast
Hendersonville, TN
Cycling Enthusiast
st pete, fl
Cycling Enthusiast
Portlandia
1 of 1 customers found this review helpful.
You'll never go back to caliper brakes again
I use Avid JuicyBB7 Disk Brake Pads on my Volagi Liscio & Trek Portland. I can break with much more finesse i.e. don't over or under brake. Perfect on wet Portland streets. Also a big plus on a huge downhill run where caliper brakes are smoking and overheating the rims, the disk brakes have no probs.
Thank you for your feedback.
Cycling Enthusiast
Seattle area
Brake pads arrived quickly and exactly as described.
These brake pads are use on the parking brake (rear wheel) of my recumbent trike. Therefore, they will not get as much wear as normal brake pads. I expect them to last a very long time-barring any chipping or damage. They are very easy to install.
Thank you for your feedback.
Cycling Enthusiast
Portland, OR