POC
Cycling Enthusiast
San Francisco Bay Area
1 of 1 customers found this review helpful.
A Life Saved
How do you determine the value of a helmet? A week ago my wife hit a tree rut in the street hidden in shadows. Her bike flipped out from under her and she when down-hard. She landed on the back of her head where the POC helmet wraps around better than nearly every other helmet. It buckled. It split. But the ER nurse said that the design saved her life, and the nurse was going to buy the same helmet for her daughter and herself as soon as she got home.
For me this was the best value of anything I have ever purchased for cycling. I am now waiting for the same helmet for my daughter-in-law and two grandchildren. I already purchased a replacement for my wife to use when she can start riding again.
Thank you for your feedback.
Cycling Enthusiast
Sacramento
POC rules
This POC (Ventral Air) successfully checks the same boxes that had me raving about it's "lesser" sibling -- the (Octal). It's light, ventilation is good, and it's so damn comfortable. The only think keeping it from earning five stars across the board is the price, which is a bit steep, especially considering the Octal, in my opinion, is easily as good for $50 less.
My bottom line, having tried Giro, Bell, Kask, Bontrager helmets, I'd rate both of my POCs better than the whole lot of them.
Thank you for your feedback.
Cycling Enthusiast
San Francisco, CA
Love it!
I made the switch from Giro to POC a few months ago and couldn't be happier. The white one is great for early morning rides when the sun is still rising it is much more visible. The air flow is great and the helmet is light I never think about it on my head. I got this on sale and would not have paid $280 for it as I don't find it much different than my Octal which was like $150. I got a M and could have probably gotten a S but it fits fine!
Thank you for your feedback.
Cycling Enthusiast
MAryland
Comfortable and quiet
The Ventral Spin fits exactly like my Ventral Air Spin, and weighs just 19g more (298g vs 279g). The Medium helmet fits nicely on my 57cm circumference head, with ample room for a cap underneath. I've only worn the Ventral Spin on cold and mild days, so I can't say how it performs in hot weather. However, it does seem "quieter" on windy days than other helmets I own. Fluorescent orange is great for safety, especially during low-light fall and winter days.
The helmet's only downsides pertain to sunglasses: 1) the "sunglass garage" flat out doesn't work, and 2) the arms of my POC Do Half Blades bump the helmet's back edges behind my ears if I don't position the arms just right. I've read this is a problem with other sunglasses as well, but don't have other sun glasses to test for comparison.
Thank you for your feedback.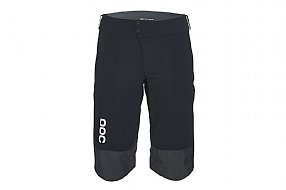 MSRP: $160.00
Total Savings:
$66.01 (41%)
MSRP: $60.00
Total Savings:
$23.01 (38%)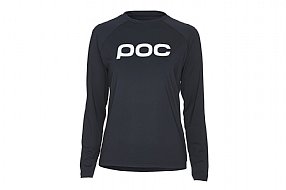 MSRP: $80.00
Total Savings:
$28.01 (35%)