POC
Advertised Weight is incorrect
This description of the weight of helmet is wrong. This one is Not less than 200 grams. It's 250g in medium, while the European version is 190g. The websites won't tell you this but Poc still advertised everywhere under 200. the North American cspc standard is heavier. If you want the real original engineered version of this helmet by Poc you have to order from Europe directly-from the u.k for example. Otherwise it's a good helmet like any other Poc.
Thank you for your feedback.
Cycling Enthusiast
Georgia
OK Helmet
Overall the helmet is fine. It is light and it vents well. My only issue with the helmet is this eye garage. The vents aren't quite wide enough to keep glasses tight and the "eye garage" doesn't provide any extra slip protection if they aren't in contact with the sunglass arms. If you don't take your glasses on and off, then no worries. If you do, be prepared for your glasses to potentially feel like they're coming off before the "eye garage" catches the ends of your sunglasses (the tightest part of your glasses). This issue is not universal with all my cycling glasses. A smaller frame size works okay.
If you have a pair of glasses you love, try them with the helmet, before you hit the road/gravel/trail.
Thank you for your feedback.
Cycling Enthusiast
Southern California
Excellent Pair of Sunglasses
The POC Elicit sunglasses do a phenomenal job of keeping the wind out of my eyes - much better than the other sunglasses I was wearing. They are perfectly designed for cycling: oversized, lightweight, and do a great job staying secure while keeping the sun's glare and wind out of my eyes. The lenses are made by high end optics manufacturer Zeiss, they are designed in Sweden, and made in Italy - so you are getting what you're paying for. I bought the Uranium Black-Clarity model, which came with an additional clear lens that is very easy to swap out for low light riding conditions. I am very happy with these sunglasses, and would buy them again in an instant if I were to somehow lose mine.
Thank you for your feedback.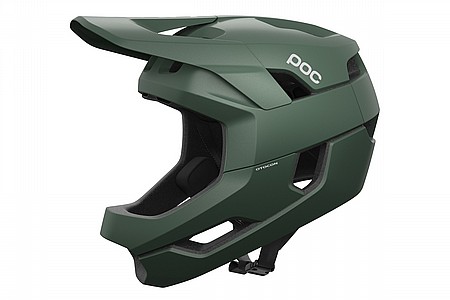 Cycling Enthusiast
Albuquerque, NM
Slick, light, value DH helmet- some execution issues...
Despite the issues listed below, this seems like a good value from a reputable brand in action sports protection.
Gripes: (1) The fit adjust knob was sticky at first and would only give a few clicks, after a few uses it loosened up and is working correctly. (2) The replaceable chin/jaw pads (there are two sets for fine fit adjustment included) don't seem to lock back into place as securely as they should. (3) you have to hold onto the back panel for the fit adjustment when putting on the helmet, this isnt secured to the inside of the helmet and it will fold up inside itself if not careful. These are issues unique to this helmet model, IMO.
Thank you for your feedback.
MSRP: $260.00
Total Savings:
$133.01 (51%)
Total Savings:
$16.00 (40%)
Earn $1.19 store credit
MSRP: $150.00
Total Savings:
$82.01 (54%)
Total Savings:
$49.99 (31%)
Earn $9.59 store credit