Pirelli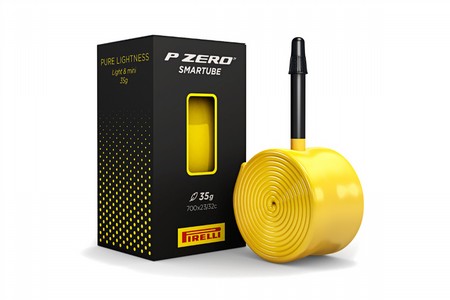 Cycling Enthusiast
Los Angeles
Awesome
Expensive but in my mind worth it. Seriously lightweight, easier to put on because of the yellow visibility. I had a flat on first ride but only because of a shard of glass that went straight through my tire -- no tube would've survived it. I patched it using a TPU patch kit from Tubolito (side note: chose these over tubolito because heard bad things about tubolito stems failing. No issues with the SmartTube). Since then, I've ridden a few hundred miles on these. I feel the ride quality/rolling resistance is felt better than old butyl tubes -- I haven't ridden latex tubes so can't compare. But I think they hold air better between rides than even butyl...I have to top up the pressure less often.
Thank you for your feedback.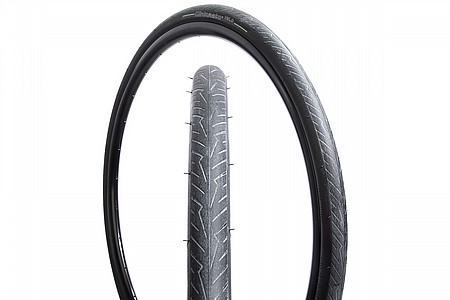 Great tubeless trainer
I went with this tire because i needed a 26 to clear the frame on my rim brake Tarmac. My favorite Conti 5000 tls 28s rub the fork and brake stay. Theses Pirellis are durable, handle great and fairly easy to mount after first seating with a tube or compressor. They are not super soft so they dont pick up every piece of glass but soft enough to hit downhills corners with confidence. Ive done hillclimbs, canyons and centuries with almost no problems. I did get a sidewall cut that killed the tire but i dont know if any tire could have survived the sharp debris i hit. Overall great commuter / trainer.
Thank you for your feedback.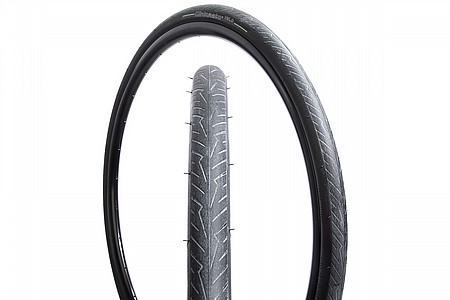 Competitive Racer
SE Michigan
Durable Training and Commuting Tire
I bought these in 28mm to replace a worn-out pair of Specialized Roubaix Pro 25/28mm tires on my loaded-pannier commuter. After a few hundred miles I can report that they are a comparable replacement to the Roubaix Pro (which is a great faster commuter tire). They appear to be durable and they roll pretty fast and corner well given how sturdy they are. If you can fit bigger sizes and run lower pressure (tubeless and/or by rider weight), they can feel plush on rough Michigan roads.
Thank you for your feedback.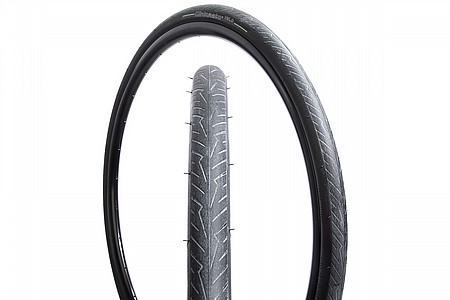 Cycling Enthusiast
Florence, KY
Review Update
These are one durable tire and do great on wet roads. My roads are littered with small gravel, glass and debris and these have held up wonderfully. No punctures so far and they are setup tubeless just in case. I have had no issues with the tires losing inflation like I have with some other TLR tires. I have dropped my tire pressure from what I ran when I first set them up. I am currently using the SILCA Tire Pressure Tool https://silca.cc/pages/sppc-form and I am running between 48 to 52 depending on the road conditions for the day. These are a fantastic training and all season tire. My only complaint is that they do have noticeable rolling resistance compared to other tires so I would choose another tire for a bike race. All said they are a well made and durable tire that will perform well regardless of what you throw at them. Highly recommended for anyone but a serious racer or KOM chaser who would find the rolling resistance noticeable.
Thank you for your feedback.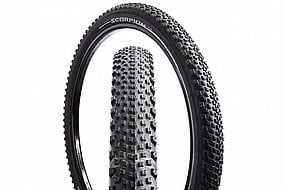 Total Savings:
$10.00 (12%)
Earn $2.09 store credit
Total Savings:
$7.90 (10%)
Earn $7.10 store credit
Total Savings:
$7.90 (10%)
Earn $7.10 store credit
Total Savings:
$8.90 (10%)
Earn $3.80 store credit
Total Savings:
$7.99 (10%)
Earn $3.59 store credit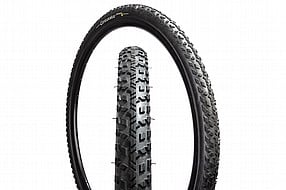 Total Savings:
$8.90 (11%)
Earn $7.10 store credit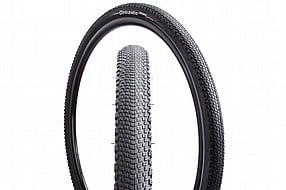 Total Savings:
$8.90 (11%)
Earn $7.10 store credit
Total Savings:
$8.49 (10%)
Earn $6.11 store credit