Pirelli
Cycling Enthusiast
Los Angeles, CA
1 of 1 customers found this review helpful.
3,000 miles and no flats
Installation - Bought these as my first tubeless tires to mount on my tubeless-ready rims. After watching some videos and talking with friends, I decided to try to mount them myself. Overall it wasn't too difficult, I mounted them dry (no sealant) and pumped in some air to get the beads to set, then deflated, removed the valve cores, added sealant and re-inflated. I used a compressor with a presta chuck which made it much easier to get the beads to seat. I also left the tires in the sun for a bit to soften them before mounting, which others had recommended. Expect a bit of sealant to ooze out over the first couple of days as it creeps into any gaps between tire and rim, and then after that they'll lose pressure a bit quicker than a tubed set-up, but nothing crazy. For example, if I top off on Tuesday and ride Tuesday/Thursday, I don't need to add air Thursday, but will top off again before my Sat or Sun ride.
Road feel - I really liked the way these felt on the bike, I moved from 28c to 30c and typically had them aired to 70psi, but could have gone lower. The bike felt great (Wilier Cento 10NDR) and these tires really made the bike feel complete, plush but not sluggish or sloppy.
Durability - the real kicker with these tires is that I rode them 3,000 miles without a single flat. Once, at the 2,800 mile mark, I had a puncture that continued to leak slowly and required a plug (at home), and the next 200+ miles they were fine. I'm in Los Angeles and ride a mix of our city and mountain roads, and some dirt here and there. With a gran fondo coming up I decided not to push it and removed the Pirelli's but had to replace with the Schwalbe G-One Speed tires as the Pirelli's were completely out of stock everywhere and backordered for months. I still have a pair on order and may replace the Schwalbe's when they come in, or hang onto them for when the Schwalbe's wear out. I will do a separate review of those after a few hundred miles.
Thank you for your feedback.
Cycling Enthusiast
Bay Area California
Surprisingly smooth on pavement while grippy in the loose stuff
I replaced a worn out Maxis Rambler on the front with this tire. I was looking for something that would offer more confidence on steep, chunky loose descents without too much penalty in rolling resistance for all those miles riding to the good stuff. While I can definitely feel the added inertia getting this tire up to speed compared to the Rambler, the trade-off is worth it. What really surprised me is how smooth this thing rolls on pavement. I assumed with the more aggressive knobs that I would feel a lot of road feedback (vibration) and noise. It is completely silent on pavement, which makes it feel fast, at least psychologically! All in all, I am very happy with the tire. I do think it is a bit overpriced given how many options are out there, hence the three stars on value rating.
Thank you for your feedback.
Competitive Racer
Sierra Vista, AZ
Impressive!
Up front, worth every cent! I bought the Pirelli Cinturato Gravel M 700x45c tires for an upcoming 120-mile mixed terrain gravel race. I finished my second 100+ mile training ride yesterday, with these tires on my Trek Checkpoint SLR-7 eTap. These tubeless tires are impressive! Fast rolling with great grip when fast cornering. They're certainly confidence building tires. The Pirelli Cinturato Gravel M tire are now my all-time favorite gravel tires.
I must also mention that Bike Tires Direct never fail to please! As always, the tires arrived much quicker than expected, their site is easy to navigate, and customer service is reliably spot-on. Bike Tires Direct has my lasting loyalty; many thanks!
Thank you for your feedback.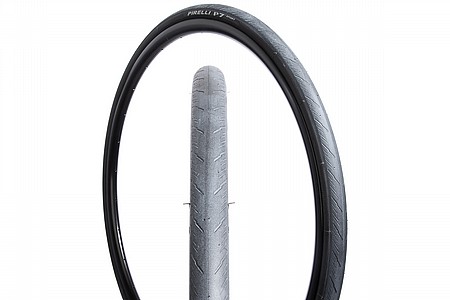 great tire so far
i have these on 2 bikes 700x28 they went on so nice just keep tucking tube up inside as you go along the good part is there is plenty of room in the fork and rear stays as i went up from 23 to 28 width some tires bulg when inflated not these 28 and thats it at 85 psi better on bumps and cracks on street i have 2 identical bikes except for color one has Kenda Kontenda 23 wide and the other has the perelli 28 wide and there is a better ride with the P7 not as hash and they have puncher protection i say a good upgrade over stock 23
Thank you for your feedback.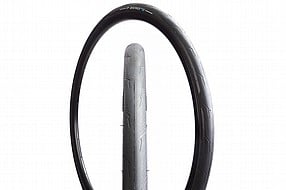 Total Savings:
$8.90 (10%)
Earn $2.28 store credit
Total Savings:
$8.50 (10%)
Earn $3.82 store credit
Total Savings:
$8.30 (10%)
Earn $3.72 store credit