Feedback Sports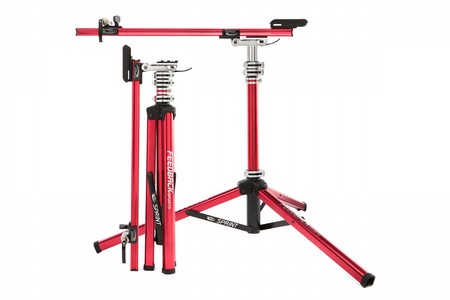 Cycling Enthusiast
Concord CA
great stand just one miner problem
I use the stand primarily for my road bike, its perfect for my 2014 Madone 5.2
I don't have to bend over any more and being able to rotate the bike is helpful
the only issue I found was at one end of the horizontal bar the plate that keeps the pieces from sliding off the end was missing two screws and one screw was only half way in.
this piece is not critical to the stand function but disappointing because it is new.
at some point I will either contact BTD and see if they can send me a couple screws or maybe I'll just pick some up next time I'm at the hardware store, not a big deal.
Thank you for your feedback.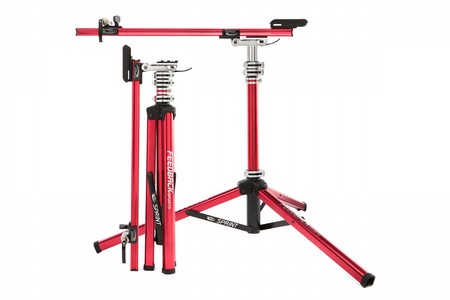 Competitive Racer
Austin, TX
Perfect if you have carbon bikes
Love this stand. With a carbon road bike and a carbon Tri bike - I wasn't comfortable with a clamp style stand for my bikes. A friend brought one of these on our trip to RideTheRockies. I was immediately sold - so easy to configure for any type of bike axle - quick release or thru axles. It's even strong enough to hold my mountain bike and my husbands e-bike. Love the ability to turn the bike and not have to constantly be walking around it. Makes any repair / adjustment so much easier. If you can get this on sale - definitely a great value - even at full price it's worth it. The last stand you'll ever need.
Thank you for your feedback.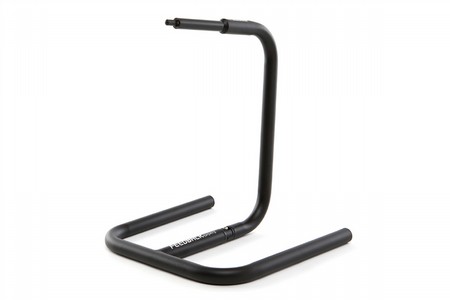 Why did I wait so long???
I have several bikes and all are on Feedback Sports Rakk Bike Storage Stands. I got a gravel and knew I needed a stand that would hold the bike up better for maintenance and cleaning. A few buddies told me to go with the Scorpion Stand and I wouldn't regret it.
They're right! The stand takes up a smaller footprint, holds the rear end off the ground for chain cleaning and rear wheel removal. As a matter of fact, I now seldom use my Pro-Elite stand!
To those who are considering between the Rakk Bike Storage Stand or the Scorpion, it's a no brainier. The Scorpion is hands down the better more robust and useful stand. It'll be the only floor stand I buy going forward!
Thank you for your feedback.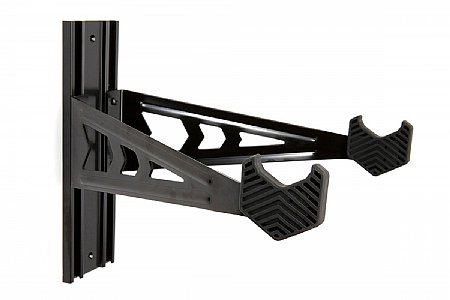 Cycling Enthusiast
East Central Wisconsin
Makes bike storage simple with good flexibility
I have (3) of these racks; looking to buy a 4th.......if they ever are in stock again. Simple adjustability and solid build mount flawlessly to studs in the basement and garage, with and without drywall. I used to swap the two from the basement to the garage, but would prefer to just leave a set in each location. The only improvement I would recommend is Feedback Sports changing to screws that have both a combo square drive and a cross recess. Actually very common arrangement these days. The reality is it is very difficult to keep a cross recess from camming out when driving a screw several inches into a 2x4 stud. Probably being a bit nit-picky, but my background was being a mechanical fastening expert from the appliance industry.
Thank you for your feedback.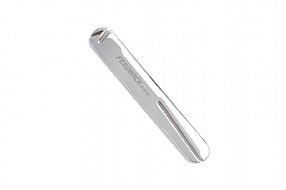 MSRP: $22.00
Total Savings:
$8.80 (40%)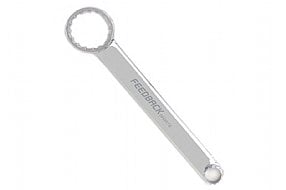 Total Savings:
$15.00 (30%)
Earn $1.75 store credit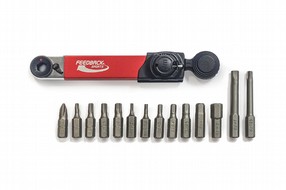 Total Savings:
$30.00 (30%)
Earn $3.50 store credit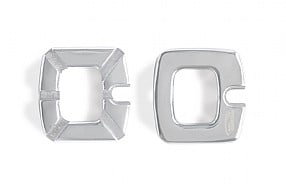 Total Savings:
$4.20 (30%)
Earn $0.29 store credit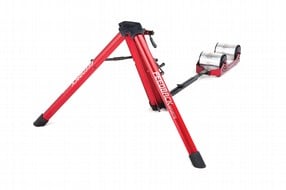 Total Savings:
$122.50 (25%)
Earn $11.02 store credit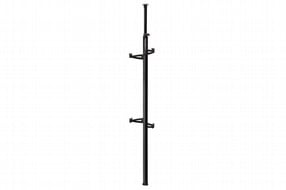 Total Savings:
$44.00 (20%)
Earn $7.04 store credit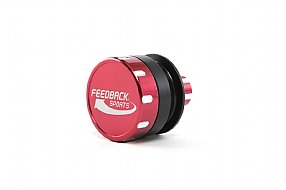 Total Savings:
$9.80 (20%)
Earn $1.96 store credit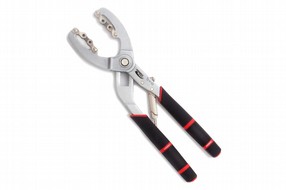 Total Savings:
$10.00 (20%)
Earn $1.20 store credit