Easton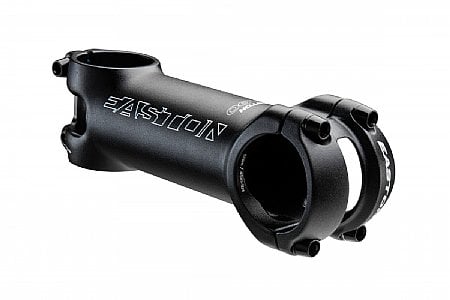 A solid stem
I purchased this stem in 110mm length to replace a 120mm stem from a different brand because I was starting to have some soreness on my shoulders during rides that are longer than 2 hours. Subjectively, the EA90 seemed stiffer & lighter that the old stem (probably because of the shorter length), but the integrated Garmin computer mount (which attaches to the faceplate) made my handlebar sleeker/less cluttered.
Thank you for your feedback.
Cycling Enthusiast
Canby, Oregon
1 of 1 customers found this review helpful.
Solid choice for aluminum gravel wheels
I was looking for a good upgrade over the stock WTB wheels that came on my new EVIL CH gravel bike. The stock wheels weren't terrible but they were a bit heavier and flexier than I would have liked - so the search was on. The check list included, less weight, wider IW, good hub engagement, SRAM-XDR driver, quality materials, good value, and available stock. The Easton EA90 AX Disc wheels hit all the check marks and are pretty good looking to boot. Installation was was very easy as was the moving my Pirelli Cinturato Gravel M 45mm tires set up tubeless from the OEM WTB wheels to the new Eastons. On the 1st spin around the block, I noticed that the wheels were quicker to spin up and seem to hold line a little better on some rough pavement patches but the real test will be on some singletrack trail on one of my routes when they reopen on 4/15 as they are seasonal. The hub engagement is good but not what I'd call super high at 6 degrees but perfectly acceptable for the planned use of these wheels. Part of that plan is to use them in the backcountry so I'll trade ultimate engagement for durability and single length replacement spokes in this case. So far, so great!
Thank you for your feedback.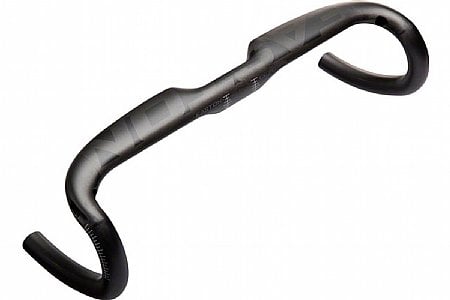 Cycling Enthusiast
Oakland, CA
3 of 3 customers found this review helpful.
Expensive PITA that does exactly what I wanted
Overall, it's an expensive handlebar. Great.
Pros: Better vibration damping than my old aluminium cheapo handlebar, which was surprising. Cable routing is nice. Clean aerofoil section is nice. It's clean, stiff, and light; what's not to like?
Cons: Installation was a PITA. Overall, the internal cable routing seems alright, but there were multiple sharp edges on the *inside* of this part that kept binding my cables. These internal edges scuffed the full length of my cables, which is annoying. The binding cables also made drop installation and fitting even after the cable installation a pain. If you're making your LBS deal with this bar, no sweat, but they'll probably tack on at least an extra hour of labor just on principle, if not two.
Installation tips: First, if you're doing this yourself, you _absolutely_ _must_ get one of those cable routing kits. Honestly I'm surprised I didn't break my routing bits at multiple points, with some of the geometry required (you gotta use a lot of force to turn some of the corners). Second, and I can't stress this enough.. install the larger cables first. When I did my install, the geometry was flat-out impossible to get the large cables back out if the small ones went in first. The smaller (4mm) cables are more flexible, and being smaller allow better geometry to boot.
Thank you for your feedback.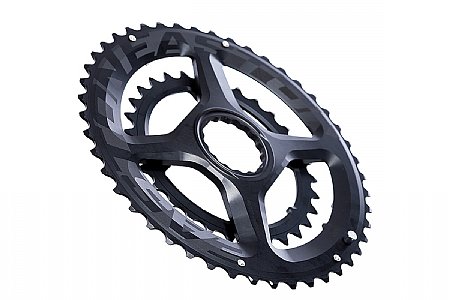 Cycling Enthusiast
Eugene, OR
1 of 1 customers found this review helpful.
Needed more climbing gearing
I purchased a new Niner RLT9 that came stock with an Easton Cinch carbon crankset, and a 47/32 chainring. Most of my gravel rides have some really steep sections and I was finding that the 32 front 34 rear just wasn't enough. Thankfully Easton makes a range of chainrings so I purchased this 46/30 gravel chainring. This gave me just the extra oomph I needed. Very happy. I also swapped out the stock spindle with an Easton power meter spindle that I'll review in another post.
Thank you for your feedback.