Topeak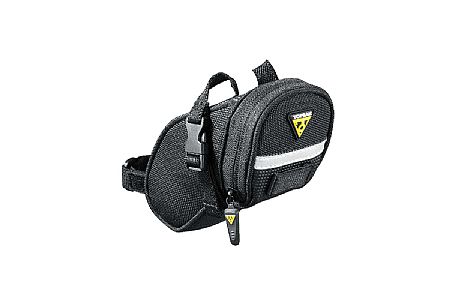 Appears very well made
I purchased a small bag intending to use it as a tool bag I could leave on the bike. I have a Toppeak Beamrack and found that with the rack as low as I could position it there is still not room for the bag. I kept the bag because I expect to find a use for it in the future and it looks as if it will be durable but I can't comment on how it actually performs. This is not a problem with the bag, just a compatibility issue with two add on accessories. The Beamrack has a raised bar at the front which the various baskets and bags attach to that caused the interference. A flat rack would probably allow the bag to fit, but I like the quick on, quick off mount so that is what stays for now.
Thank you for your feedback.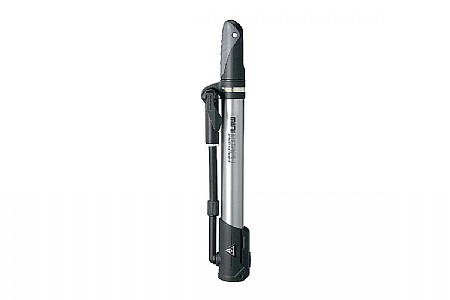 Cycling Enthusiast
buckeye AZ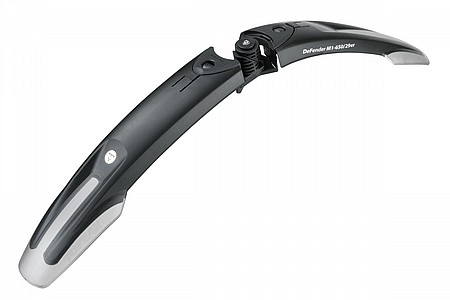 Daily Commuter
Roads & trails of the PNW
1 of 1 customers found this review helpful.
Nice Looking Fender
I bought this for my 26" MTB. Turns out that the description is incorrect and the one advertised is for a 29". I ended up giving it to a fellow rider and bought the M1 (elsewhere) for the 26" MTB.
The fender looks great on my bike after a couple of minor adjustments to the mounting hardware to get it even with the tire. It has a lot of coverage for a 2.5" tire and keeps the spray down pretty well. I also have the M2 for the back, great fender.
The mounting bracket and hardware is OK but not optimal. A couple of size options for the frame tube would be nice as I had to trim down the tube insert to get it to fit my bike. The bracket and fender attachment points are a bit wobbly (fixed with gaffer's tape). Also, The plastic bracket where the fender attaches WILL snap off if it is tweaked against a tree just right (also fixed with gaffer's tape).
Thank you for your feedback.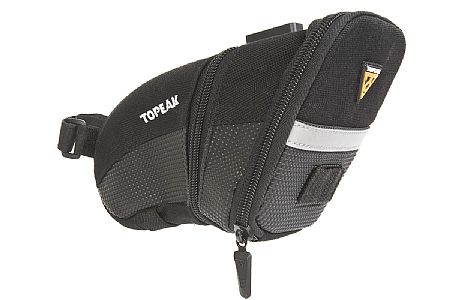 Cycling Enthusiast
Florida
Durable expandable seat bag
I've had this bag on my vintage Italian Steel bike for 20 years, never a problem. I just jammed it with everything i could think of for a recent bike tour, weighed it and was stunned it was over a Kilogram! The seat mount is perfect as i never notice the weight. The clip is great when I want to ride without it. I recently bought the strap mount model from BTD for my wife's ebike. The quality of the bag is still pretty great. I like that it is Aero-ish and there are several sized to choose from and the price is very good value.
Thank you for your feedback.