Stans NoTubes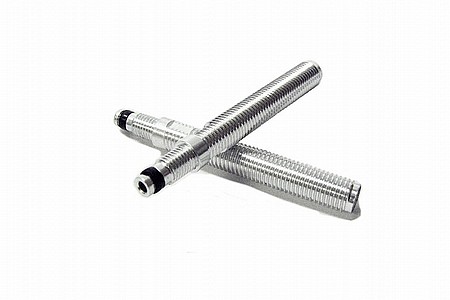 Daily Commuter
Gresham, OR
1 of 1 customers found this review helpful.
Good extenders but have an issue with one
Really like these overall. I'm using them for extending latex tube valves for my deep carbon rims, and I like that they're threaded so I can use a valve nut to prevent them rattling around. I do have an issue with one of them, where air flow is heavily restricted for some reason. Tried it with a few different tubes and valve cores, so I know the extender is the problem. When it's not installed air moves through fine, so it must be something with how it engages the valve or core, like a thread or o-ring messed up. Only knocking one star off for that, figure it's probably a fluke, and even though it makes inflating that tire a bit of a hassle it doesn't prevent me from doing it.
Thank you for your feedback.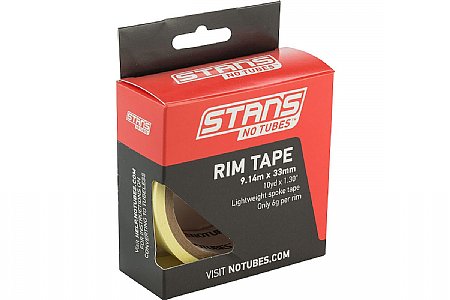 1 of 1 customers found this review helpful.
Works for tubeless conversion
Got some secondhand tubeless ready wheels from a friend, the kind with no spoke holes so no tape is needed. But they were already pretty old and crapped out quickly for me. Didn't have any other tubeless wheels and wanted to keep using my tires without tubes so tried a ghetto tubeless conversion with some Compagnolo Scirocco's, Stan's tape and Orange sealant. There was just enough tape for both wheels after taking a couple attempts to get the right number of wraps. Had to add a few wraps of electrical tape on top of the Stan's just to raise up the middle of the rim bed to keep the bead nice and snug, but after a couple hundred miles of commutes along with some gravel and single track thrown in, they've been rock solid. It seems a bit spendy for what it is, but it did the job well for me and I'm still relative tubeless novice.
Thank you for your feedback.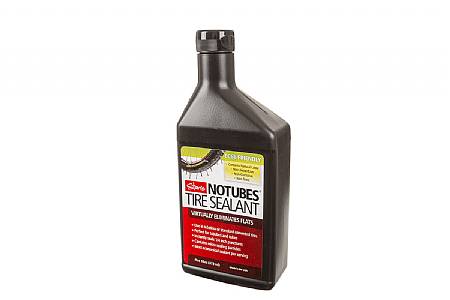 Cycling Enthusiast
SW Idaho
It Works
Stans Sealant just works. I have used it on road, gravel, and mountain bikes, all tubeless. On road with tubes I would get two or three punctures on a single ride. After switching to tubeless and using Stans, I rode over 1700 miles without a flat. The only issue I ever had was recently with one set of Maxxis Velocita tires where (quite a few) goat head thorns would puncture but break off and stay in the tire, leaking slower than what is needed to activate the sealant. Stans even worked for a ghetto tubeless conversion on an older (non-tubeless wheels and tires) mountain bike.
Thank you for your feedback.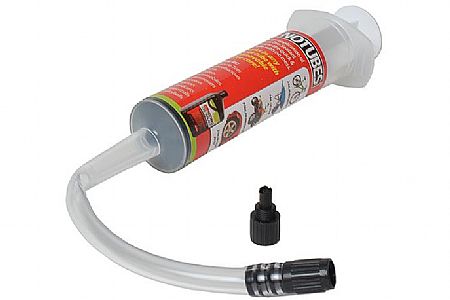 Cycling Enthusiast
Erie, CO
Makes precision easier
I just switched to tubeless on both my fat bike and my gravel bike, so I'm new to the whole process, but I have learned that refreshing the fluid in the tires is important and that it helps to know how much to add. This makes it easy to monitor the exact amount going into the tire. I would recommend removing the plunger to add fluid to the injector rather than drawing it in through the tube to minimize dripping , but other than that, this is a very useful addition to my kit.
Thank you for your feedback.