Sidi
Great fitting and comfortable shoe
After having tried half a dozen shoes, I found these. They fit perfectly and are very comfortable. I have narrow feet and these are snug without being too tight. I love the closures. They give me nearly infinite ways to adjust them as I like them. SIDI Has made another winner
Thank you for your feedback.
Cycling Enthusiast
Gambrills, MD
This is a really nice shoe
So what is in it for $300? First thing that caught my attention? The feel. It fits too good. Ive been used to a shoe, and a very good shoe, but a lesser shoe. It fits so good it made me second guess it. I adjusted the boas repeatedly. I tried it on with a wool sock. I tried it on with no sock. I think we get so used to the things we use everyday. That makes change hard. But not impossible. Its not narrow. I have plenty, not too much room at the toe. It feels like a slipper. It looks small too. The same size shoe(43) in my current road shoe are a bit bigger. The boas adjust precisely. Pinch and release, crank them to snug it down. There isnt any information as to size recommended on this site. I dont think I found it exactly on Sidis sight either. 43 read 8.8 on the box. They are Italian so take it for what its worth. I installed my Speedplay cleats and did a few laps to get them positioned just right. Bottom line. Probably worth more than $300.
Thank you for your feedback.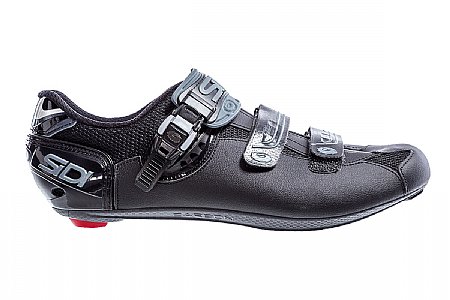 Cycling Enthusiast
Eugene, OR
1 of 1 customers found this review helpful.
One of the best
I have worn Sidi shoes for years, and wear a size 50 so really glad to have this quality in a big shoe size. The last is a bit narrow, which is perfect for my feet. The velcro straps are solid and the latch strap works well, and is replaceable. The heel pad is also replaceable so these are shoes for the long haul.
Thank you for your feedback.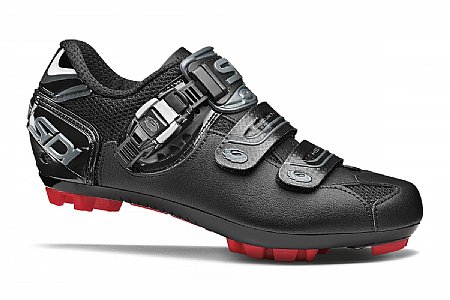 Cycling Enthusiast
Southwest Florida
SIDI Dominator 7 SR Similar to Previous Versions of this newer version
I had an older pair of SIDI shoes ( 2003 series) I don't notice a great deal of difference in this newer version. it fits well and does have a bit more room in the toe box. The only negative I have found is that the tongue of the shoe is very stiff at first and it was digging into the top of my foot. However with continual usage the stiffness has been relaxed and it no longer digs into the top of my foot.
If you are looking for a shoe that lasts, SIDI shoes fit that description.
Thank you for your feedback.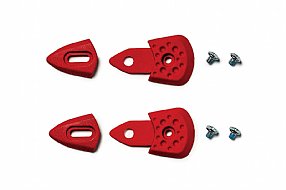 Total Savings:
$2.75 (25%)
Total Savings:
$4.25 (25%)
Total Savings:
$10.00 (25%)
Total Savings:
$1.75 (25%)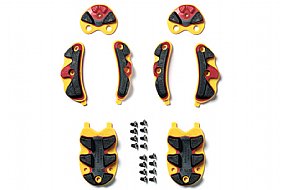 Total Savings:
$20.75 (25%)
Earn $6.22 store credit
Total Savings:
$65.00 (25%)
Total Savings:
$99.99 (25%)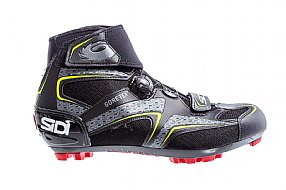 Total Savings:
$75.00 (25%)