Sidi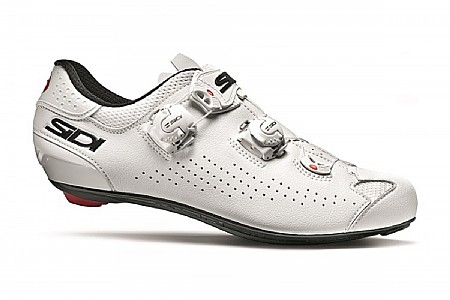 Cycling Enthusiast
Orange County, CA
A Very Well Designed Cycling Shoe
Here is my 3 month 2,604 mile review of the Sidi Genius 10. The shoe is very well designed, starting from the top strap and its Tecno 3 Boa closure. The shoe allows you to slide a locking one-way strap toward the inner side of the shoe that corresponds to your foot size. The sizes are printed directly on the strap. Wear a size 9? Slide the strap until you reach the "9" and you are set, and then the Boa dial will feel as though the shoes were custom made for you. I like my shoes snug, and this feature makes the Sidi Genius feel like they were custom made just for me. The two Boa dials allow me to get my shoes feeling perfect during a long ride, and they are a cinch to adjust at a red light or a brief stop. I like thing to feel perfect, so it's not uncommon for me to fiddle with my shoes before a ride and even during the first few miles. I did add the Sidi Comfort-fit insoles as I just feel Sidi could have provided a better insole for this shoe. I do wear very thin cycling socks and do a lot of hill work, so that could be the cause of the hot spots in the ball of my left foot before the Comfort-fit insoles. These shoes really are fantastic, and I was able to pick them up at an amazing Gold Express price that was too good to be true. I am glad I bought these Sidi road shoes, and highly recommend them.
Thank you for your feedback.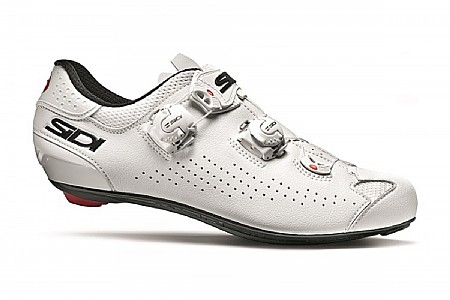 Cycling Enthusiast
Southern California, CA
1 of 1 customers found this review helpful.
Incredible Comfortable and Well-Made Shoe
Here is my 304 mile review. I bought these on sale here on BTD at an unbelieveable sale price a few weeks back. I have always wanted a pair of SIDI road shoes, and could not pass the sale price. At just over 300 miles throughout the last half of March 2023, I could not be happier with the fit, the stiffness, and the comfort. I was not however over-impressed with the standard thin "blue" insole that SIDI provided with the shoe, so I bought the "comfort insole" and that solved the minor hot spots that were just enough of a pain to bother me. I am sticking with this shoe. It feels great, and their dual Boa closures, combined with the "squeeze" to release are great. The SIDI Genius 10 is a fantstic road shoe.
Thank you for your feedback.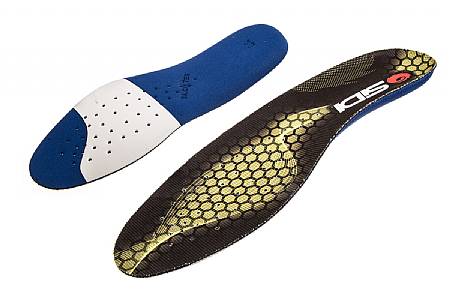 A Definite Upgrade
I'm currently breaking-in my first pair of Sidi road shoes. I am very hard to please when it comes to shoes, and these "comfort fit" insoles are definitely worth the current $15 sale price. They are maybe a few mm thicker, a touch more sturdy, and have a more durable and comfortable feel under the balls of my feet - especially my big toe, where a lot of power is transferred into the pedal. I personally find the standard "blue" insole to be a bit flimsy and without any comfort, but adding these to my new shoes has made them much more comfortable on those 50+ mile rides. So, if you feel the way I do about the Sidi Genius shoe, try adding these insoles. It definitely has worked for me.
Thank you for your feedback.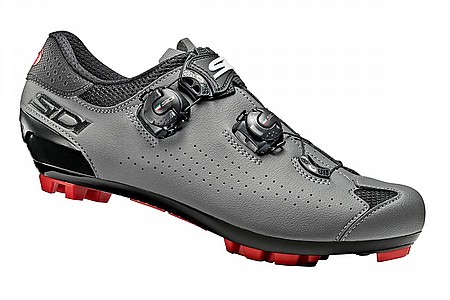 Cycling Enthusiast
SE Washington State
The jury is ni - buy these shoes.
I bought these shoes from BTD in October 22. I use them with Garmin Rally XC Power Meter Pedals (SPD), also bought from BTD when riding my gravel bike. I bought the shoes because I wanted something I could walk on with some comfort and confidence. I had never used SPDs (I have always used Look pedals), but as a secondary consideration, I want a cleat that handled mud, etc. I have to say the shoes have exceeded my expectations, even for Sidis. The fit is good - a bit roomier than my Sidi road shoes (44's), but that has proven to be okay (BTW, for me, Sidis have always fit right, right outta the box). The shoes provide a great platform, on pedal, and off. The cleats were easy to install. I have probably put 2000 plus miles - including some rides over 70-miles - on the shoes since November 22 - totally satisfied. Lastly, I paid BTD $227.49 for mine, so a great bargain ("A Steal").
Thank you for your feedback.