Sidi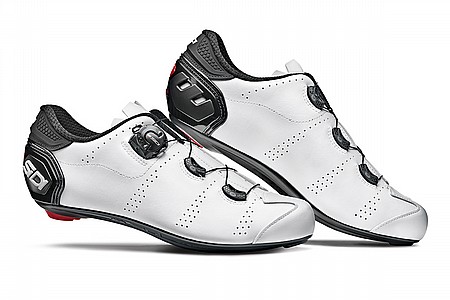 Competitive Racer
New York
Like all Sidi shoes, an Excellent Product
I would advise you to disregard negative reviews of these excellent shoes. Anyone who's been riding more than a few years would know that all Sidi shoes are high-quality, hand-made Italian shoes, built on a rather narrow European last. I have a narrow foot, and I am grateful that Sidi is business! If anything, this model is roomier than my past Sidi shoes (more like a standard D). Narrow is good in cycling. You don't want your foot to spread when applying a lot of force (unless you want sore feet at the end of the day). If you have wide feet with short toes, then perhaps Sidi is not the brand for you, although they do have a "Mega" option on some of their models for people with wide feet. Regarding the cleat holes, they are in the same place as all other Sidi soles: exactly the right place for proper alignment, and they offer plenty of adjustment, at least with the Look cleats I use. They don't offer fore and aft slots, and that's probably a good thing, as it will keep inexperienced people with faulty ideas about metatarsal alignment from putting the cleat in a bad position! Sidi makes excellent high-quality shoes with rigid soles for serious riders, and this model is no exception.
Thank you for your feedback.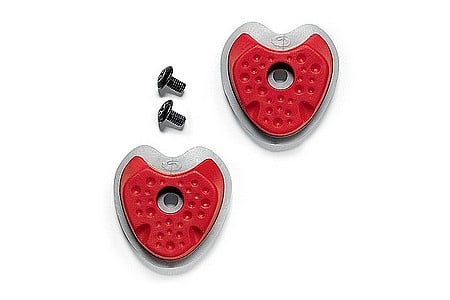 Cycling Enthusiast
Santa Ynez Valley
Perfect replacement
After walking around while off the bike to get a coffee of get something from the garage, the heels on my Sidi shoes wear down. This heel pad is a Sidi product which fits perfectly on my shoes and is the go-to replacement to keep the shoes in shape. These are probably the third or fourth heel pad replacement so it speaks well for how long I've had my shoes which are still in very good shape. I always order this item from Bike Tires Direct because they have Sidi replacements at a fair price.
Thank you for your feedback.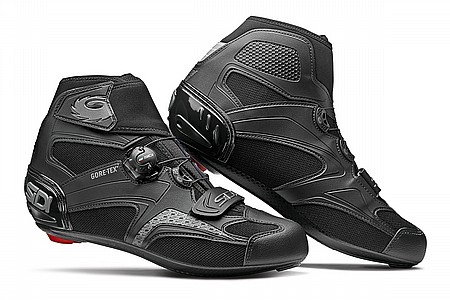 1 of 1 customers found this review helpful.
Great Addition
These have been key to keeping the outdoor miles going on the road. Adding shoe covers to my road shoes just wasn't cutting it. These keep my feet warm and dry in temps down below 40F and would easily handle more with toe covers and some toe warmers.
Sole is stiff and transfers power well. The Sidi boa allows for a good fit to accommodate my Solestar insoles. Added warmth and protection around the ankle is not too tight for when thermal bibs have a rear zipper that extends into the cuff.
Thank you for your feedback.
Cycling Enthusiast
Vancouver
Worth the money...
I'd never purchased a pair of Sidi shoes before, and hadn't spent this much money on a pair of cycling shoes before, so I really hesitated when I saw the price. Given the limited supply anywhere, I was just happy that BTD had my size available and in stock, so I went for it. Here I am a couple of months later, and these are easily the best cycling shoes I've ever owned, and I'm completely satisfied with what I spent. The quality level is really high, the fit is excellent, and going forward I don't see myself ever going with anything else.
Thank you for your feedback.