Sidi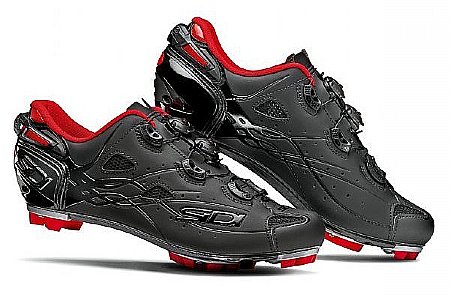 by
Crankijames on pinkbike
Competitive Racer
Seattle WA
Sidi sizing increased over last several years - road and mtb
I've been wearing and still have all my Sidi road and mtb shoes since 2001. For several years my size was always 43.5 road, mtb, even top shelf motorcycle track racing boots, and dual sport moto boots. 43.5, in all of them from the top model. My last road shoe was an Ergo 2 carbon. When I got a newest generation Wire 2 and Shot air they were both too big by .5 size.... Upon comparing to 43 to be sure in case it was a production or slighter sizing issue than expected, the 43 was perfect to even still slightly plenty big.
However, I ride in all weather and seasons so the now .6 size too big 43.5 are actually just fine for a thick DeFett "Woollie Boolie" sock which of course never had fit in the older model 43.5 shoes. For MTB the slight oversize of 43.5 is not too bad in summer weight socks though because if there's any hiking to deal with, not having your toes ultra-efficiently at the end of toe box is actually a good thing, especially on the 30-50 mile trail days.
My guess is the sizing changed when their materials had a major overall change to synthetics in the late 2000's or whenever the Ergo line ended.
Thank you for your feedback.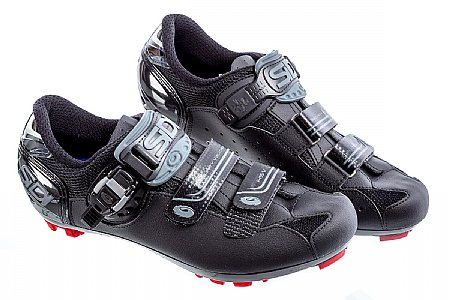 So far ok....
First off, I chose this model as I prefer the latching buckle over the BOA systems. But, on my second ride in these shoes, I hit something and it broke one of the buckles! Seems kind of flimsy to me as it snapped the silver piece right off! I was ready to send them back, BUT the outstanding customer service at BTD sent me a pair of bucks right away!!!! Buckle replaced and they�re back on the trail! The fit is great, I have a very narrow, thin foot and a size 47, or 12 in US, fits just right. They are plenty stiff and should provide many years of use (my old Shimano lasted 10 years!). I usually ride 3-4 times or more per week in all types of terrain. Also, use these on my raid bike.
Thank you for your feedback.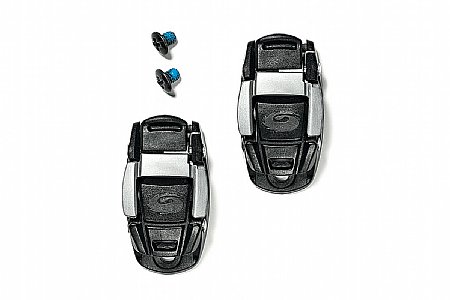 Perfect fit.
I have a pair of 10 year-old Sidi cycling shoes that I stopped wearing a few years ago due to a busted buckle. They still had a lot of life in them. I was not aware that Sidi made replacement buckles and straps. They fit and work perfectly. I decided to go with Red instead of the standard Black. They match the red in the Sidi logo.
Thank you for your feedback.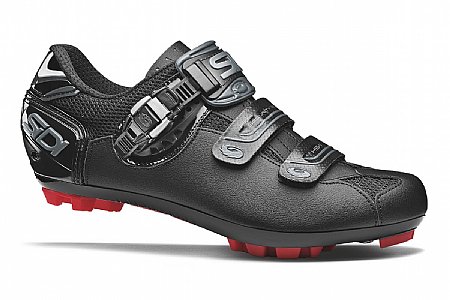 Cycling Enthusiast
Fort Collins, CO
a really great pair of shoes
I'm far from an expert on shoes, but I admit that I had one older pair, and tried a second pair once I started doing a lot more 'flat bar road bike' riding during the pandemic we are all living through. After those first two less-than-wonderful experiences, I got this pair of Sidi shoes and could not be happier. Great stiffness and support from the sole while riding, awesome closure/fit functionality - including when I've wanted to make small adjustments while riding, and just the right amount of walkability when I've needed to traverse areas where there's summertime road construction. Only reason for a 4 for value is that they are kind of expensive; I got them on sale and when the price is reduced a bit they get to a 5, even for value.
Thank you for your feedback.