Showers Pass
Own multiple pairs (and bought several for my wife as well)
These are pricey, but I often find I have to wear double socks depending on the weather. With this, I can go with a single pair even in cool / wet weather and it's fine. They're pretty thick and can take a little more effort than "traditional" socks to put on. But once you get the hang of it, it's easy to do. Pair these with a good shoe cover (like the Pearl Izumi P.R.O. Barrier WxB Shoe Cover) and you're good down to 30's).
These feel more like "double socks" when you go to put them on. You can see / feel the multiple layers. I will say that I used them on a century ride in the low 50's and rainy. They worked great except I had on knickers and water ended up funneling rain inside of the socks. And they actually keep water in just as well as out. So I had to ring my socks out at a few of the scheduled stops since my feet were filling up with water and getting chilly. But that was more of a usage problem than a product issue. After ringing things out, my feet recovered fairly quickly and had no issues for the rest of the ride. If I had on different pants or had hidden them completely under my shoe covers, I probably wouldn't have had any issues.
I still highly recommend them. Pick them up on sale if you can and it takes a little sting out of the price. But I would gladly pay full retail to keep dry / warm on certain rides!
Thank you for your feedback.
Cycling Enthusiast
New York
They work!
I'm having foot problems, so for the time being, I prefer wearing sandals to shoes. I bought these socks to see if I could wear them with sandals in the winter. Never mind that it's a fashion blunder to wear socks with sandals. Well, I'm happy to say that I'm comfortable wearing these with sandals in low temperatures. My toes are not toasty warm; they're slightly cool but not very cold. This product is quite an innovation.
One trouble is that even though I got the large size, they are a bit tight on me in the toes. And of course they are thick so you may need a larger size shoe.
Thank you for your feedback.
1 of 1 customers found this review helpful.
Good Product
Bought for riding in rain, but have been using in temps below shorts comfort and above where i would want my winter pants. So far so good. I like the way the leg cinches to keep out of the chaain & keep moisture & cold out, but allowing the shoe to fit thru if desired. Waist runs a bit small tho not uncomfortable. W/ the drawstring, the waist could be a bit bigger for those of us in-between sizes (i didn't need the additional leg lenght]. Also, pockets would be a welcome addition.
Thank you for your feedback.
Cycling Enthusiast
Chicagoland area
Needed Rain Gear...
I am a long time commuter turned long distance touring rider. This is my third Shower Pass rain jacket. I use this jacket on both training and touring rides. Except for the reflective sections, it is all yellow rather than yellow and black as the prior two jackets were. The fold down rear flap is reflective and a good improvement as are the Velcro spots that hold the flap in place when not needed. The sleeves are a bit shorter than the earlier two jackets of the same size but still sized appropriately for me. (My dress shirt size is 16.5 x 37.) I also have Transit rain pants and a Shower Pass hood.
Thank you for your feedback.
MSRP: $44.99
Total Savings:
$22.00 (48%)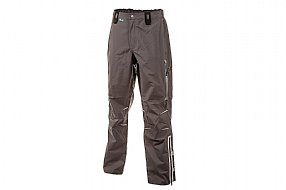 MSRP: $224.99
Total Savings:
$87.00 (38%)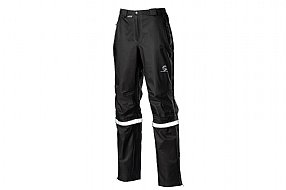 MSRP: $149.99
Total Savings:
$51.00 (34%)