Showers Pass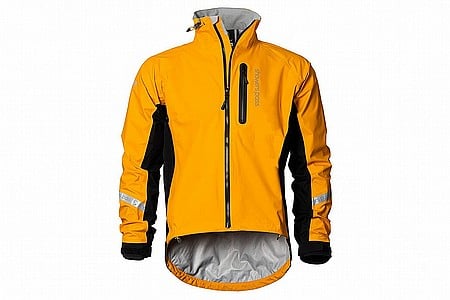 Cycling Enthusiast
El Paso, TX
Almost Perfect
I bought this jacket to take on a cycling trip to New Zealand's south island last month. Was traveling fairly light so I intended to use this a general purpose jacket off the bike as well. It worked great on the bike, kept me dry and warm. When it got a little warm, the pit zips provided enough air to cool things down. At 5'10" & 165#, I ordered a size L to allow a little layering. Good thing I did, it fit a little tighter than I expected but fit well while wearing a jersey with base layer underneath and had enough room for a light fleece when I was off the bike, although it was a little short to cover the waste in front. While wearing it off the bike, I kept searching for a place to put my hands when it got a little cool but no hand pockets. I know, it's a cycling jacket but my older REI Novara jacket, that I ahem outgrew, had them. The quality of the material and construction is top notch. I also got the optional hood which worked OK but it would separate from the velcro attaching points easier than I liked when I wasn't using it. The chest pocket is big enough to hold my phone and the rear pouch stored held my route maps and brochures easily and is big enough for a pair of full finger gloves.
Thank you for your feedback.
Cycling Enthusiast
SE Washington State
The Jury Is In - Buy these Waterproof Socks
This is my second pair Showers Pass Crosspoint waterproof wool crew socks (my first pair lasted 4 years - not bad at all). I use these socks for cold and wet rides, and they perfectly fit the role. The waterproofness is due to a plastic (I assume) layer. In practice, these socks keep me warm and dry on cold/wet days. If you do winter riding, consider buying a pair. I also wear these socks off the bike with boots and running shoes in the winter. Lastly, the socks are thicker than most, so keep that in mind.
Thank you for your feedback.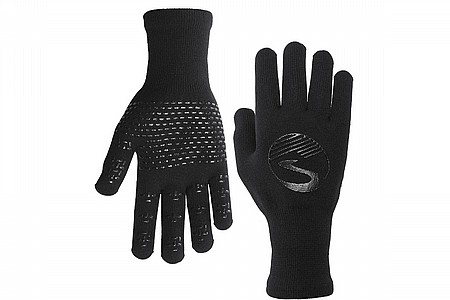 Competitive Racer
Portland, OR
A NW Standby
These gloves are great. This is my third pair over several years. There are not many products I do this. Found them cheaper here than Showers Pass own site. These gloves are good down to about 40deg, after that I'd consider other options. They are easy to get on and off even when your hands get a bit damp. They repel water and breathe well.
Be careful washing them, I tossed my first pair in the washer and the plastic inner layer became twisted and would then cut off circulation on that finger. There was no way to fit it, so now I hand wash them in warm soapy water.
Thank you for your feedback.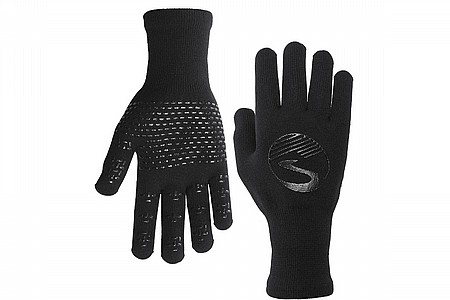 Cycling Enthusiast
Sunnyvale, CA
Excellent Waterproof Glove for Colder Days
So maybe they are not perfectly waterproof but for any wet ride with temperatures above freezing these gloves work great. The fit is excellent and the grip is nearly perfect. There is not 'grip slip' when I've ridden. I can combine with shell for greater warmth but the grip suffers a little. I have two pair now, one in each color.
Thank you for your feedback.