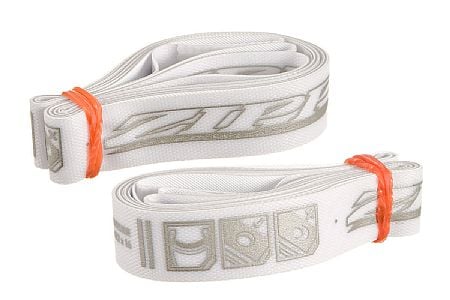 Cycling Enthusiast
Chicago
Cycling Enthusiast
Los Angeles, CA
3 of 3 customers found this review helpful.
Perfect for wider rims
I needed tape for a couple of wheelsets that I built using Velocity A23 rims - these 23mm rims need 21mm tape. I am not running tubeless, so do not need the time-consuming adhesive tapes. The Zipp tape was very easy to install and is, as it says, ultra thin which makes tire installation easy. So far, no issues with durability.
Thank you for your feedback.
Cycling Enthusiast
Albion, NY
0 of 2 customers found this review helpful.
I'm glad it fits on my 27 Wheels!
When I received these in the mail, I was somewhat skeptical if the 700x18mm rim strips were going to fit on the wheels of my 1980's Takara Sport 10 touring bike. But, with some effort, they fit like a glove. I bought these so that I could replace the 30 year old rubber rim strips, because I have bought two 27x1-18 Continental SuperSport road tires from this website that have to be aired up to 102 psi since I am a heavy rider. But I'll have to wait until it's springtimesummertime.
Thank you for your feedback.
Casual Cyclist
Sherman Oaks, CA
Cycling Enthusiast
Syracuse,In.
Cycling Enthusiast
Chicago, Il