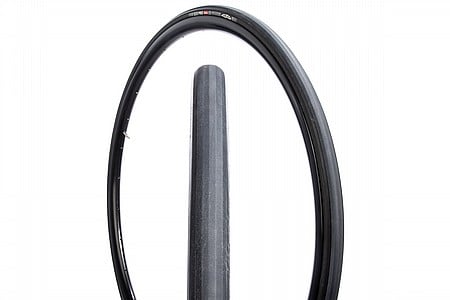 Cycling Enthusiast
los angeles
Cycling Enthusiast
Clearwater, FL
Competitive Racer
Orlando Florida
8 of 10 customers found this review helpful.
These tires are great and the price was no big deal for a tubular actually less expensive than some clinchers
I purchased these tires based on a recommendation from a friend who used the S33 Pros. He told me he got a lot of miles on the tire without problem. First, I've been riding almost 50 years and racing in the 60's all I used was tubulars. Living in the NE I switched to clinchers because I couldnt afford to throw away every flat tubular and I got a lot of flats with the roads being so bad. Now living in Florida I switched back to tubulars to race and used the Conti 4000. I didn't have much luck with these tires. Blow out after blow out. I purchased these S33's and so far I love them. They are a great riding tire. Smooth as can be. Great in the corners and the best part was the ease of putting them on. NO Glue, Just Tufo Tape and they went on easy as can be. I have about 1000 miles and they arent showing any wear yet. I hope I can get 3 to 6 months on them before I need to replace them. I ride about 1000 miles a month. I feel that would be a great value. I would highly recommend these tires.
Thank you for your feedback.
3 of 3 customers found this review helpful.
Good training tire.
Tire is a bit stiff. I don't get the confidence that I get from a high quality Vittoria in cornering adhesion. Tires rubber seems harder and not as supple. Glues on great, straight and round.
Thank you for your feedback.
Cycling Enthusiast
ColoradoOhio
11 of 12 customers found this review helpful.
Rides great but wears under heavy riders
I've had the mysteriously good fortune to have ridden three tires in the last year and a half until they wore out, rather than punctured. All three were rear tires. Two have been these S33s and the milage until wear through was in each case only about 800 miles. I am not a light rider, 85-90kg, so lighter riders may fair better. They roll smoothly, corner with good grip, but go from thin tread to casing very quickly once you get down that far.
Thank you for your feedback.
Cycling Enthusiast
Montreal Canada
17 of 18 customers found this review helpful.
A very smooth long lasting Tubular training tire
I use these exclusively as my training tire.I have been a cyclist & racer for a lot of years ,These tires are inexpensive and very smooth rolling compared to other inexpensive tubulars I've used. I have had the same set on my training wheels for a season and a half. They only now are showing a little sign of wear. I ride on various roads including some rough pavement, they still hold up. I highly recommend them.
Thank you for your feedback.