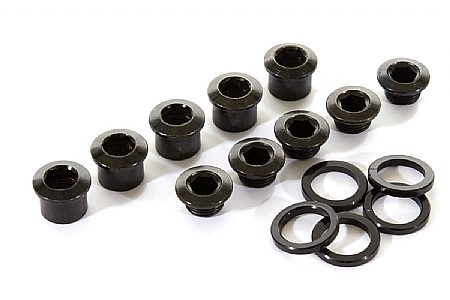 Cycling Enthusiast
san diego ca
Cycling Enthusiast
Portland, OR
2 of 3 customers found this review helpful.
They're bolts!
I bought the Truvative bolts after one came loose and fell out of my crankset during a cyclocross race. I rate these 3-stars because I can't get too emotional about hardware and BTD sells them at a reasonable price.
Nevertheless, it's wise to keep a pack of these in your spares bin. I've never lost a chainring bolt before the aforementioned mishap, but stupid stuff happens, so you can never have too much hardware in your spares bins. Also, I recommend fixing chainring bolts with Loctite, and checking regularly if you're riding surfaces that deliver a beatdown to your bike.
Thank you for your feedback.