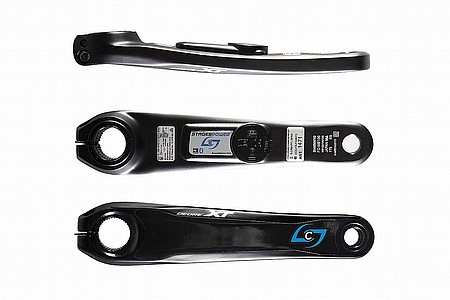 Power is key
Works well and appears to give numbers that are reasonably close to what I expect. Probably one of the cheaper options on the market.
But this design may be too dainty for MTB use. On my second ride I smacked the unit hard enough to dislodge the cap. A while later I found the battery had fallen out. Stages sent me a couple of replacement caps. It sounded like this was a fairly common occurrence.
Yes, the strain gauge is mounted on the inside of the crank arm. Rock must have smacked it pretty good.
Tried Rally pedals - heavy and sloppy but true dual sided power and dynamics is interesting, and helped to resolve a pedalling issue. Actually, the data showed I had an issue and after some time with a bike fitter the data showed the issue was gone. Save $1k and simply go see a fitter.
Currently running an Easton cinch bb power meter on my gravel bike. Clean install with nothing hanging out to get hit but may not be ideal for non-desert climates. Don't know how well the cap will keep water out if one needed to ford a stream.
Tried a spider based power meter too but seemed kind of silly to put a spider on a cinch mount and then bolt on a chainring to the spider.
Thank you for your feedback.