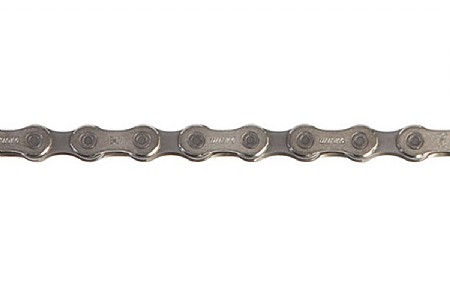 Competitive Racer
Markham Park Florida
1 of 2 customers found this review helpful.
reliable and in my price range
I have tried many of the more expensive versions of scram chains...??? for me...the only difference is $$$$ and a tiny weight savings... So being valuebudget conscience person I am... the 1031 serves me well..( until I win the lottery )
Thank you for your feedback.
3 of 3 customers found this review helpful.
Broke at less than 300 miles
I bought this chain as a low cost training chain and probably won't purchase a low end SRAM chain ever again. (I've had no problems with the top of the line hollow pin chains other than the rather short life)
The chain broke after less than 300 miles. Granted there was a missed shift a few minutes preceding the failure, but I've never had a chain break under similar circumstances. Had a chain breaker and a spare link so it was a five minute or less fix, but I was 30 miles out in the boonies from home and out of cell phone range, so it could have been ugly.
A few days later when cleaning and lubing the chain I found more cracked outer plates. i suspect poor quality control in the plating or heat treating process and hydrogen enbrittlement as the culprit.
Thank you for your feedback.
Daily Commuter
Portland Oregon
Daily Commuter
Portland, OR