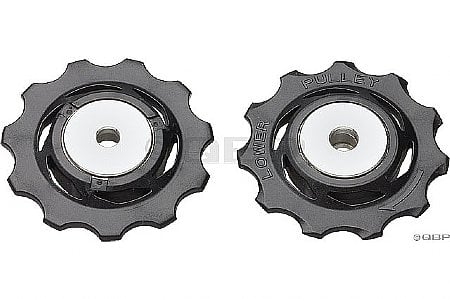 User submitted reviews
Review by teamwoo

Cycling Enthusiast

mid atlantic

2 of 2 customers found this review helpful.

a rear derailleur will last forever, but the jockey wheels won't

the pros don't have to worry about stuff like this, it's up to their mechanics and their sponsors. my sram wi fli has always been impeccable and predictable. my mechanic adjusts the front and rear and off i go. but recently, i right after the adjustment, i was getting extraneous noise and missed shifts and poor tracking with the chain. the chain was new, so i decided to swap out the jockey wheels. bingo. smooth drive train once agin. there was so much lateral play in the old wheels due to wear and tear, it was sad. easy to overlook, but they can be a source of misery for someone who demands a smooth drivetrain and shifting.

Thank you for your feedback.