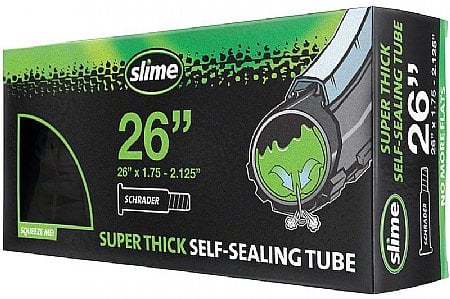 1 of 2 customers found this review helpful.
Heavy Tube
No issue with the tube fitting properly. It is a heavy tube so if you are all about the weight this is not the tube for you. I'm riding a MT bike mostly on roads and paved trails with just some on a dirt trail. Average 100 miles per week and have had the tube installed for a few months.
Downside was when I checked the tire pressure the slime came out the valve and gummed up my gauge. Need a new gauge now.
Thank you for your feedback.