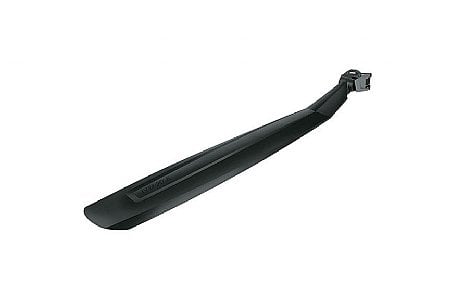 User submitted reviews
Review by Eee Zee

Must have for muddy gravel

Started gravel biking last year, always came back home with either/or mud stripe on back or mysterious little gravel pieces in jersey middle back pocket, this solves (minimizes) the problem and it takes only a few seconds to attach to the seat post.

Thank you for your feedback.
Review by DryRider

Easy to attach and Keeps the Backend Dry

I tried a couple different brands and this one I liked the best. Simple and secure attachment that doesn't slip off during rides and is plenty big enough to keep things dry with 40s on a gravel bike.

Thank you for your feedback.