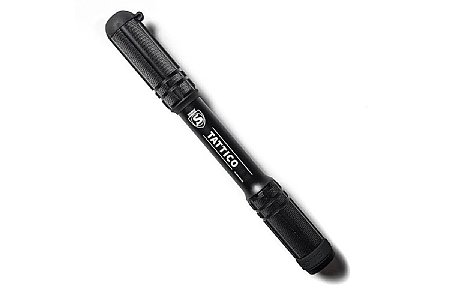 1 of 1 customers found this review helpful.
High quality - superior frame pump
I got tired of worrying about multiple flats on a commute so got this high quality pump to never worry about running out of cartridges. Installs discreetly next to a water bottle cage. Plenty of room for crankset.
Thank you for your feedback.
Well designed but no gauge
Well designed and built with an extendable air hose and a flip on and off valve. Requires reconfiguration of the head to switch from Presta to Schrader and back. No built in gauge. Easy to inflate to high pressures despite short length. Not light but not that heavy.
Thank you for your feedback.