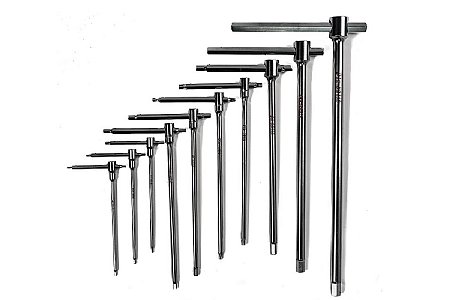 1 of 1 customers found this review helpful.
BEST Allen Hex key T-Handle Set PERIOD.
This set is the Lamborghini of Allen key sets.
Not the most expensive, but Absolutely the top level best quality set money can buy. If you worked on your bike motorcycle for even only one hour, then you know for sure the most used tools in any repair shop are by far the 3, 4, 5 & 6mm Allen Keys. Fully forged single piece construction won't damage bolt's head. Buy this set & you are DONE on the HexAllen T-Handle Keys Department.
Thank you for your feedback.
Cycling Enthusiast
Denmark
Outstanding tools, casebag can be improved
Extremely versatile you can use each key in every position, reaching the bolts no matter how hidden they are and they provide good leverage as the biggest one are quite long . They have become my primary set of tools. Only point is that the bag is nice...but not practical (and not difficult to drop all the tools)
Thank you for your feedback.
Great tool set
These have very quickly become my go to for work on my bikes. Pro level tools. The only reason I rated them with only four stars is their cost (worth it, but expensive) and the carrying case, if your not careful with it you will end up having to pick up your wrenches. I think Silca should redesign the case, but the tools are great and worth the cost.
Thank you for your feedback.