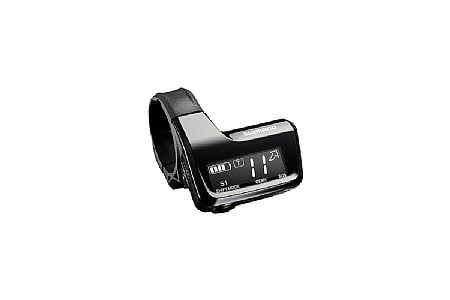 User submitted reviews
Review by Grimes

Competitive Racer

Minneapolis, MN

2 of 2 customers found this review helpful.

Somewhat useful

I'm so torn about this. With a 1x drivetrain the shift modes don't do anything. So since I don't have a Di2 compatible suspension (who does?) or front derailleur, this little guy just shows me battery level and current gear. My Garmin does that too - and it doesn't go dark after 5 seconds.

But it's cheaper than a normal junction A and EW-WU111 combo, so there's that.

Overall it's well made and performs great - it just has features that many people won't ever use.

Thank you for your feedback.
Review by bobvin

Cycling Enthusiast

Portland

The joy of Di2

The brains of the mtb Di2 groupIt is a little weird having a small display on the bike, which I don't glance at too much, but being able to program shifting from my iPhone through the eTube system is nifty. Plus you can set a pair of preferences, perhaps a road riding profile and an off-road one. (If, like me, you often use your mtb on the road with a different set of tires.)

Thank you for your feedback.