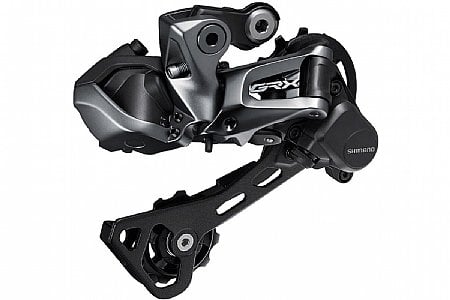 User submitted reviews
Review by CHEW CHEW TRAIN

Cycling Enthusiast

Seattle area

1 of 1 customers found this review helpful.

It does what Shimano says, AND MORE!

I installed this on my Co-Motion Tandem, running DI2 Ultegra 8070 group. First, being a tandem, a wide gear range is needed. Second, road DI2 only runs 2X drivetrains. Third, I use a FSA Gossamer triple crankset, using only the middle and big rings as a double. This means the smallest available chainring is a 39T ring. I run an 11-40 SRAM cassette. The GRX RD-RX817 11-Speed Di2 Rear Derailleur is spec'd to run an 11-40 or 11-42 cassette, but for a 1X drivetrain. Well, the drivetrain shifts super smooth now! It works flawlessly with the 2X drivetrain, including the auto shift functions. It's well worth the money.

Thank you for your feedback.