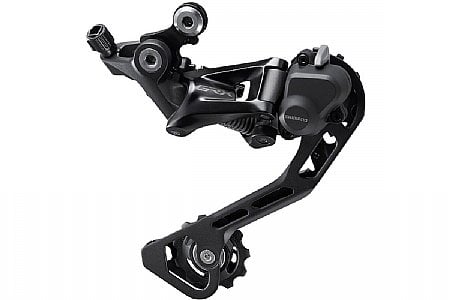 4 of 4 customers found this review helpful.
Not compatible with older 10sp shifters
This is a great med long cage derailer. Shimano says max 36 tooth, but it seems to be working fine on a 2x system with 42 max cog. Thing to note this is shimano's new shift ratio, so grx shifters or new tiagra shifters are required, older 10speed shifters do not work.
Thank you for your feedback.
Cycling Enthusiast
Pasadena, CA
Major upgrade from Tiagra RD for gravel use
Never quite felt like the Tiagra RD was suitable for rough gravel use (fallen chain, choppy shifting on climbs and descents). Very pleased that Shimano didn't overlook 10-speed bikes when they released their GRX components. The clutch system on the GRX RD is really amazing at reducing the chain slap (though at the expense of slightly less crisp shifting... but can always turn off the clutch for riding on smooth roads). On top of that I was able to put on a larger cassette to make climbing on gravel easier. The recommended max 11-36 cassette combined with my bike's 32/48 crankset gives me pretty much the exact range I need.
Thank you for your feedback.