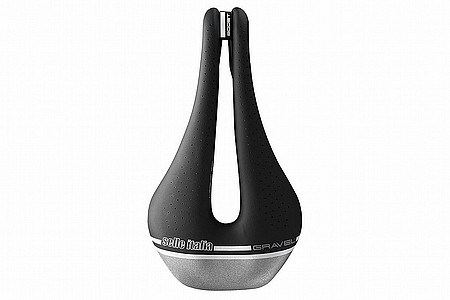 Cycling Enthusiast
Spokane
8 of 10 customers found this review helpful.
Great saddle
Like all saddles, each one, and its relationship with any individual backside is totally subjective. I've been through a fair handful of saddles for the gravel bike, ultimately landing here with the Selle Novus Boost Gravel Tech. I've not been on any centuries or close yet, but have done a few 30-40 mile rides along with plenty of shorter adventures. It's comfortable, and on the longer rides I've done, have gone a long way in helping me eliminate that dreaded perineal numbness. Whether that holds true on really long rides is kinda beyond what I was hoping for anyway, so it's helped out in one major area I was hoping this would help with. The padding isn't overdone, but with a chamois, it does the trick. The seat is light enough and balances form and function really well. My only semi hangup is how short it is. Great if getting rowdy and not wanting the seat to hang up, but it does provide a slightly more limited surface area to move around on when wanting to shift to get comfortable on long climbs, or the like. That said, it has been easy to overlook considering all else it brings to my table. Big fan.
Thank you for your feedback.
Cycling Enthusiast
Portland, OR